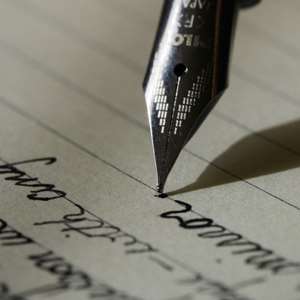 The member of Parliament for Sissala West inaugurated a youth in skills training program dubbed Mohammed Adams Sukparu Youth Empowerment Training Initiative (MASYET). The aim is to empower the youth in Sisala West in a way that they can be best equipped with knowledge and skills to determine their own destiny in order to contribute to the constituency in a positive manner. It is also to ensure reduction in unemployment and dependency ratio in the Sisala West Constituency by equipping the youth with entrepreneurial skills and expanding employment opportunities for all.
In a country where unemployment has increased from 5.2 percent in 2015 to 8.4 percent in 2019 and increased further to 13.4 percent in 2021, an initiative like this must be embraced by all to ensure its sustainability especially in a poor district like Sissala West. The MASYET initiative will recruit 150 constituents to undergo free skills training in selected vocational disciplines in
hairdressing
fashion Designing
welding and fabrication and
auto Mechanics.
The MP took inspiration from the People's Manifesto of the NDC where it was promised to "implement a free National Apprenticeship Programme by establishing centres in TVET institutions in districts to provide free training and sponsor youth for free apprenticeship training with certified master craftsmen/women." The Manifesto further promised to establish a separate Youth Development Ministry to "coordinate entrepreneurship and skills training opportunities for all young people especially vulnerable youth groups." The MPs effort to make the Sissala West a vocational training center is therefore consistent with the objectives of the NDC.
At the inaugural ceremony, the Chairman for the occasion, Kuoru Abu Diyaka Nania Sukabe V in his closing remarks got it very right when he said vocational skills must be given priority in a country where pay does not match the skills of graduates. Of late we have heard news of where people working in banks and reputable companies are paid less than GH¢1000.00 with some earning as low as GH¢500.00. This proves a point that self employment through vocational training is non negotiable.
By starting with 150 beneficiaries, we expect the abled MP to expand the program to cover more beneficiaries and expand the modules to include carpentry, electricians, driving, building technology, etc. This will afford the opportunity for many to benefit and take them out of the poverty line to a life decent enough to support their families.
The district assembly, chiefs, 'corporate' Sissala West, non governmental organizations and other stake holders must support the MP in actualizing his dream of seeing Sissala West a properious community for all. More resources are needed to achieve this and we cannot rely on the MP to do it all alone
The MP has done enough in a short period to warrant our praise and support while encouraging him to do more. He has provided educational infrastructure and materials, health infrastructure and equipment including drugs, extended electricity, gave us the 'Sukparu Roads' which benefit Sissala East as well, gave the youth jobs and several donations including thousands of cement bags. We must help to ensure the sustainability of MASYET, worthy of a count among the numerous achievements of Hon. Sukparu, to improve the livelhood of our people.
Taluta Gbanha Mahama
Gwollu, Sissala West
0249694343