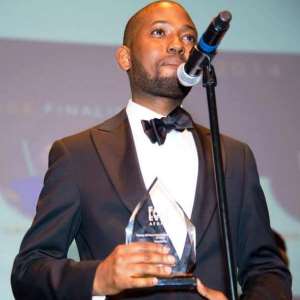 The Managing Director of Africa Health Holdings and Chairman of Golden Palm Investment Corporation, Mr. Sangu Delle has announced on his 35th birthday his decision to formally establish the Sangu Delle Foundation (SDF).
He wrote on his Facebook page, "the Sangu Delle Foundation (SDF) – which will be the umbrella organization for all my philanthropy going forward. I will be capitalizing SDF with an initial endowment of $1 million with a pledge to ultimately grow this endowment to $10 million."
Mr. Sangu Delle explained further that the SDF will be a grant making foundation that will support local non-profits.
He said, "SDF will be focused on three core pillars: health (initial focus on mental health); education; and job creation. 50% of our grants will benefit Nandom; 30% Ghana ex-Nandom and 20% Africa ex-Ghana."
According to Mr. Sangu Delle, the public launch of the foundation will be on March 6, 2022.
Mr. Sangu Delle also announced the official closure of CleanACWA, a water and sanitation project which operated for 15 years.
He explained that the CleanACWA project after operating for 15 years through the support of others "have worked in 160 communities and have impacted over 200,000 people."