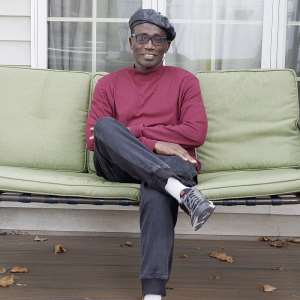 THE CHRISTIAN-INDOCTRINATION AND MIND CONTROL.
For most people, religion has been their primary source of emotional and social support.
Religious institutions continue to help the needy; offer education and the best hope for many.
The average person shall not live comfortably, on earth without associating themselves with a form of religion.
It is the right of individuals to choose whatever faith they are comfortable with.
Condemning another person's religion is a mark of ignorance.
We all, are on a spiritual journey. Some move faster than others.
However, at the end of the day, all souls shall reach the top of the mountain.
There is a growing number of individuals who have outgrown the religious indoctrinations.
They no longer depend on religion for emotional stability. They are the primary targets of this presentation.
We are primarily, spiritual beings sojourning on the Earth to experience life as earthlings and exhibit our individual divinities.
The journey was meant to be a beautiful, memorable and associated with priceless experiences.
However, the dogmatic religions have taken control over our minds.
Religion tells us that our sojourn on earth was to worship a church-God, who in turn, could protect us from the wicked acts of the devil and its agents.
According to Christian mythology, the devil and its agents have gained control over the earth and all its inhabitants.
The steps dogmatic religions have used successfully, to control our minds, include the following.
STEP I: Create a common enemy.
Guys, there is a common enemy out there, one of God's fallen angels, who seeks to destroy God's most treasured creatures, humans.
The devil walks about like a roaring lion, seeking whom he may to devour [I Peter 5:8]
STEP II: The church-God has made an offer no one could refuse.
The church-God offers the blood of his only begotten son, as a protection from the common enemy.
Pentecostals cherish the term, "Blood of Jesus", a lot.
John 3: 16: for God so loved the world, that he gave his only son, that whoever believes in him should not perish but have eternal life.
Caveat: Any earthlings who fail to accept God's son as their personal Saviour, shall be cast into a furnace of fire; there shall be weeping and gnashing of teeth. [Matthew 13:42]
STEP III: spread the offer-of-salvation news to all nations. Matthew 18-20:
And Jesus came and spoke to them, saying,
All power is given unto me in heaven and in earth.
Go ye therefore, and teach all nations, baptizing them in the name of the father, and the son, and of the Holy Ghost:
Teaching them to observe all things whatsoever I have commanded you: and, lo, I am with you always, even to the end of the world. Amen
THE ILLUSORY TRUTH EFFECT
Not only did the Christian doctrines spread to all nations, the doctrines were repeated every day to, and by the Christian converts
Psychologists tell us that Repeated information is often accepted as more truthful than new information. This phenomenon is known as the illusory truth effect
Our parents, our school teachers, our preachers never ceased telling us that the devil is real and very aggressive, and that Jesus Christ was the son of God who came to die for our sins.
Early exposure to such statements has made most Christians believe in the existence of a devil and agents of the devil, such as witches and wizards.
Most Christians in developing countries expect their church pastors to laisse with the church-God and offer them protection against the devil, their perceived rivals and competitors.
Christians also believe that there is a better place than our earth, where we must aspire to belong.
Matthew 6:20 but store up for yourselves treasures in heaven, where moths and vermin do not destroy, and where thieves do not break in and steal.
The church has assumed a solid & pole position to dictate the Christian doctrines to their followers.
Some Christians have chosen to enjoy the afterlife; they do not want to enjoy the present moment.
A recital and belief in the Nicene creed became the precondition for baptism into the Christian faith.
Christians now look up to the church for instructions and directions.
By the way, creating a common enemy [in this case, the devil] is an extremely effective strategy. Many dictators on the planet Earth, have used it to rise to power and consolidate their powers.
MENTAL LIBERATION
It requires constant communication with the inner voice, the light of the Universal Consciousness that exist in all creatures, to liberate ourselves from the perception of a mythical devil and whimsical God who in spite of professing his love for us, is ever ready to cast unbelievers into eternal hell-fire.
We must never forget that the Universal Consciousness is Pure love. Love builds and unites; love never destroys.
We derive our consciousness from the Universal consciousness, locally termed, God, Allah, Diva, Nyame, Oluwa.
Those who locally, named the Universal God, church-God, Allah, etc, did so based on their awareness and conscious levels.
The soul/consciousness is the individuation of the Universal consciousness; it exists in all creatures and creations.
Many Religions have made us to think and believe that we are separate from God.
We cannot be separated from God; we are always connected to God. We are all parts of God.
Mental liberation occurs when individual humans realize the following points:
We all hail from one single source, the Universal consciousness, locally termed, God.
We, and all other creatures and creations, are the various manifestations of Universal God.
We are all therefore, connected and related to one another. (We are all from a single source)
Experiences and the mastery of those experiences have shaped our cultural values.
No creature is superior or inferior to other creatures; we all have the same consciousness, the light of God in us. The apparent advantages one may have over others is related to the number of experiences such individuals have accumulated and mastered in their numerous lifetimes.
Our perceptions of God, our interpretations of events in the Universe differ, due mainly, to the differing levels of awareness, knowledge and understanding of the Universe and the laws of nature.
The individuated consciousness never dies. Physical death occurs when the individuated consciousness abandons, and leave the physical body, made uninhabitable by deadly illnesses, diseases and severe traumas.
The individuated consciousness continues to live many lifetimes, hence the adage, One Soul, Many Lives.
After many lifetimes, and after gaining mastery of the requisite experiences, the individuated soul, now becomes a perfect being and ceases to incarnate as humans. It rejoins the Universal consciousness on a more permanent basis, unless they volunteer to provide temporal and specific services to those of us here on earth, who are yet to reach their levels of perfection.
Alex Sarkodie, MD.
.