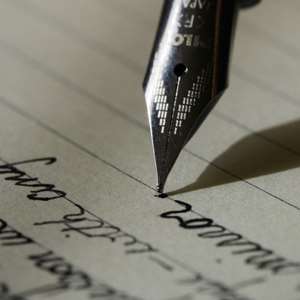 God works in mysterious ways. His plans for us are much better than what we can ask for or imagine.
Before Saul became king of Israel, he had a divine appointment with God through Prophet Samuel. Saul did not know that because it happened in a mysterious way (See 1 Samuel Chapters 8, 9 and 10).
The people of Israel wanted a king just like the nations around them who would provide leadership and lead them into battles. Before then, they had been led by priests, judges, and prophets. God and Samuel were not pleased with the people's desire for a king. It meant a rejection of Samuel and God Himself. In fact, God told Samuel to warn them about some of the things the king would do to them. Among other things, the king would reign over them, send them to battles, take the best of their lands, farms, animals, and a tenth of some of their other properties; use the people as laborers and even as slaves, and cause them to cry out to God for relief. How prophetic!
Although God was not pleased with the request for a king, he told Samuel to grant their wish and give them a king. That first king would be Saul, described as "an impressive young man without equal among the Israelites – a head taller than any of the others" (1 Samuel 9:2 NIV).
This is how Saul's anointing as king of Israel happened. Saul's father, Kish, lost his donkeys. Kish sent Saul and a servant to search for his lost or missing donkeys. They went to many places in search of the missing donkeys, but could not find them. When they reached a certain town, Saul was about to give up. He was concerned that his father would stop worrying about the donkeys and start worrying about them.
However, the servant persuaded him to continue with the search. The servant told him that "in this town there is a man of God; he is highly respected, and everything he says comes true. Let's go there now. Perhaps he will tell us what way to take" (1 Samuel 9:6 NIV). As they got closer to the town, they asked some girls about the prophet and they told them to hurry because the prophet was just ahead of them. And so they went and met Samuel as they were entering the town.
This was not a chance encounter; it was by a divine appointment. The day before, God had revealed to Samuel that He would send to him a man who would be anointed king of Israel. When Samuel saw Saul, God told Samuel that Saul was the person to be anointed king of Israel. Saul approached Samuel and asked him for the location of the prophet's house, and Samuel identified himself as the prophet. Samuel told him to go and wait for him at the high place because he was going to eat with him. Samuel then told Saul that the donkeys that had been missing three days earlier, had been found. Samuel seated Saul and his servant at the head of the invited guests and gave Saul a piece of meat that had been reserved for him.
The following morning, Samuel accompanied Saul and his servant to the edge of the town, on their way back home. Samuel told Saul to tell the servant to go ahead of them, and the servant did so. When the two were alone, Samuel took oil, poured it on Saul's head, and anointed him king of Israel.
Does anyone see the humor but an important lesson in the story? God had the future king of Israel roam round searching for missing donkeys (which had been found) instead of sending Prophet Samuel straight to his house to anoint him! God works in mysterious ways, so hold on to your faith in Him and don't fret too much if things are not going according to your plans.
From the above narrative, it appears that Prophet Samuel did not carry himself as someone so special as to be easily recognized by those who did not already know him. There was nothing special about his appearance that made him stand out as a prophet, even though Saul had been hinted that he was ahead of them towards the city. In our frantic search for whatever we are missing in life, who knows how many times we may have passed by angels or genuine men and women of God without knowing? (See Hebrews 13:2: "Do not forget to entertain strangers, for by so doing some people have entertained angels without knowing it.").
Prior to the meeting with Samuel, two things were going well for Saul even though he was unaware. First, Saul did not know that God had prepared something far better than donkeys for him. He thought he was searching for missing donkeys not knowing that the people of Israel were yearning and searching for someone like him to be their king. The mighty hands of the Almighty God were directing and leading him to Prophet Samuel who would anoint him as king of Israel. Second, the donkeys had been found by the time he first met Samuel.
We do not know how many donkeys were missing, but they must have been very valuable to Saul's family. However, no matter how valuable the donkeys were, they could not be compared to the position of king of Israel. What valuable things are you missing and searching for in life? Are you busy searching for or chasing after donkeys when God has prepared something special and more valuable for you?
Almost all of us are searching for something that we are missing or think we are missing. Some are searching for money, wealth, happiness, joy, education, businesses, jobs, positions, spouses, children, good health, fame etc. or a combination of them. We need to prioritize and put first things first. As St. Augustine said regarding our relationship with God, "You have made us for yourself, and our hearts are restless, until they can find rest in you."
Jesus Christ wants to redirect our search and give us a glimpse of the Father's priorities when he says, "do not worry, saying, 'What shall we eat?' or 'What shall we drink?' or 'What shall we wear?' For the pagans run after all these things, and your heavenly Father knows that you need them. But seek first his kingdom and his righteousness, and all these things will be given to you as well" (Matthew 6:31-33).
The way to the kingdom of God and His righteousness starts with Jesus Christ. Jesus says, "I am the way and the truth and the life. No one comes to the Father except through me." (John 14:6 NIV). Searching for salvation any other way or under any name other than the name of Jesus may lead a person astray.
Note how the devil wanted to derail God's plan by preventing Saul from meeting with Samuel. When they reached the outskirts of the town where Samuel was, Saul wanted to give up the search and return home, for the perfectly good reason that his father might be worried about them, but he was encouraged by his servant to go and consult the prophet. The servant's testimony about the prophet was persuasive. He said the prophet was highly respected and that his prophecies came true.
All of us need a good companion, friend, or person like that who will encourage us to keep the faith and not quit when things are not going well. At the same time, we should watch out for seemingly good reasons the devil may give us to prevent us from achieving our goals. (Compare: When Naaman angrily walked away from Prophet Elisha's house after the prophet sent a messenger to tell him to go and wash in the Jordan River seven times, it was Naaman's servants who persuaded him to do what the prophet said, and when he did so, he was cured of leprosy (see 2 Kings 5:1-15)).
Saul was busy searching for donkeys when God was preparing to give him the kingdom of Israel. Similarly, many of us today are busy searching for important but comparatively less valuable things when God has offered all of us His kingdom by sending his son Jesus Christ to die on the cross to save all mankind from eternal damnation in hell to eternal life in heaven. Saul heard the news from Prophet Samuel that the donkeys that had been missing three days earlier, had been found. Jesus died and rose from the dead on the third day. Coincidence? I pray that God will help all of us to find the valuable things we are missing in life, and more importantly, to count us worthy of salvation and His kingdom because of the death and resurrection of Jesus Christ.
Prayer is the key. May God grant us the grace to seek Him daily through our prayers.
Dr. Daniel Gyebi, Attorney-at-Law, Texas, U.S.A., and Founder, PrayerHouse Ministry, Kumasi, Ghana.
PrayerHouse Ministry is dedicated to providing a quiet facility for Christians to pray individually by themselves without any intermediary priest, pastor or any other person. This is a free service. No money is demanded or accepted. One facility is located at Kyerekrom / Fumesua, near Building and Road Research Institute Offices, one mile off the Kumasi-Accra Road and next to a house called Grace Castle. If you are interested, please contact Agnes at 054-7498653. Another is located at Kantinkyiren, at the junction of Kantinkyiren and Konkori, off the Kumasi-Obuasi Road, branching left at Trede junction. Contact Kwadwo at 020-8768461 / 0246-989413.