It is another year and October is here, this month is noted by the dyslexia community as "Dyslexia Awareness" month. In this article, we are looking at the landscape of Dyslexia support in Ghana as part of Dyslexia awareness creation.
Did you ever sit in a class with that mate who couldn't write their own name? Did you ever teach a child whose performance was so abysmal you wondered if they even understood a thing you taught?
Do you have a child who is a low performer in academic work? Are you wondering what is wrong with such a child but have never found the answers? Have you already concluded that the child is lazy, dumb, good for nothing, or that he/she can never amount to anything?
Have you ever heard the word "Dyslexia"? Kindly, relax and let me take you through the Dyslexia Landscape in Ghana.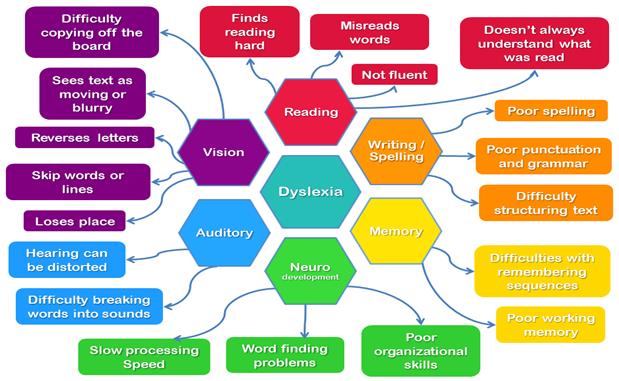 Photo: Dyslexia Gold
Dyslexia is defined by the International Dyslexia Association as "specific learning disability that is neurobiological in origin. It is characterized by difficulties with accurate and/or fluent word recognition and by poor spelling and decoding abilities. These difficulties typically result from a deficit in the phonological component of language that is often unexpected in relation to other cognitive abilities and the provision of effective classroom instruction. Secondary consequences may include problems in reading comprehension and reduced reading experience that can impede growth of vocabulary and background knowledge.
It is both familial and inheritable with family history being very important because as much as 65% of children whose parents have dyslexia happen to have the disorder. Globally, it is estimated that 15% to 20% percent of the population is believed to be dyslexic and it affects male and female nearly equally.
Even though Ghana does not have enough data on this learning condition called Dyslexia, it has been estimated that about 10% of the Ghanaian population may have dyslexia. This suggests that about 3 or more million Ghanaians struggle with this disorder. In addition, most of the people with dyslexia are not aware of it because little is known about dyslexia in Ghana and both adults and children who maybe dyslexics are struggling in silence.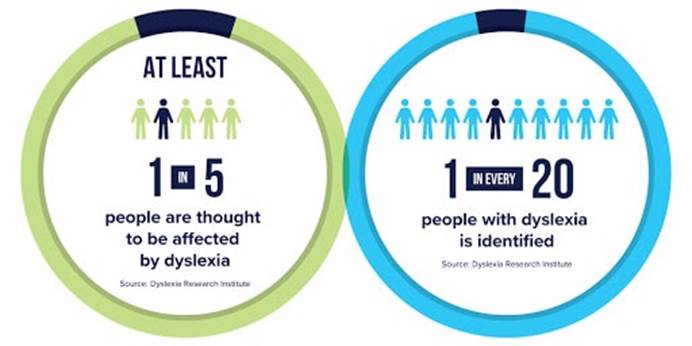 Photo: Don Jonhston Dyslexia in Focus
The Ministry of Education has introduced several policies that are meant to improve special education in Ghana. For instance, there has been development of special techniques that are meant to help deaf students process information. There are also special schools like the Akropong Akwapim school for the blind in the Eastern Region, the school for the blind in Wa and several high schools and training colleges for the blind and deaf. However, there are no special schools for children diagnosed with dyslexia. Also, the curriculum in most public and private schools is not yet inclusive. This is because there is a lack of knowledge on dyslexia and lack of established regular and affordable screening centers.
In schools, 1 in 5 students are likely to have dyslexia which means that teachers are much more likely to identify students with the disorder. In adult literacy, 1 in 4 adults is likely to have the disorder. Moreover, teachers in Ghana have paramount knowledge on dyslexia. However, this is also challenged by the myths and misconceptions that the teachers have about dyslexia. Some of the misconceptions include the belief that; dyslexia is caused by poor visual sight, it can be outgrown, and children diagnosed with dyslexia have below average intelligence. The children therefore end up lacking a conducive environment for them to learn and grow. Furthermore, the hostile environment affects them socially, emotionally and psychologically. The embarrassment and the humiliation they go through makes them become truant, totally demoralized, causes psychosomatic pains, lowers their self esteem and makes them isolate from others. In addition, it also causes anxiety, depression and low tolerance or patience with difficulty because they feel inadequate.

Photo: Global MOOC Alliance
The aim of the United Nation's sustainable goal number 4 is to ensure inclusive and equitable quality education and promote lifelong learning opportunities for all. There is approximately 8 years left to ensure that this goal is met. As we are working towards this goal, we should also ensure that no child is left behind. Therefore, as the education system is also working to achieve full diversity and inclusion, it should also ensure that the needs of children diagnosed with dyslexia are met. This can be done through establishing affordable and reliable screening centers, creating public awareness on dyslexia, intensively training the teachers and parents and investing into the development of new ways of helping the children learn better. Through efforts from all sectors and stakeholders, children and adults diagnosed with dyslexia will be able to meet their full potential and fulfill their dreams.
There are several organizations working to create awareness on Dyslexia in the world. One of those organizations is the Africa Dyslexia Organization, a non-governmental organization that provides help for dyslexic people by empowering families and individuals with current and factual information about Dyslexia, resources to manage the condition, and support to curb the stigma attached to the condition.
More series on Dyslexia Support and what to do the help someone will be shared as part of Dyslexia Awareness Month this October, stay tuned.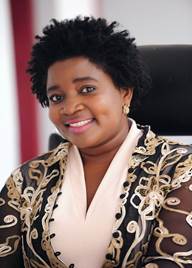 Rosalin Abigail Kyere-Nartey, Dyslexic and Founder, Africa Dyslexia Organization.
>>>the writer is Dyslexic & Founder of African Dyslexia Organization (ADO). The Africa Dyslexia Organization is a non-profit organization that focuses its efforts on providing help for dyslexic people by raising awareness, providing educational tools, framework and support. Visit our website for more information: https://africadyslexia.org/