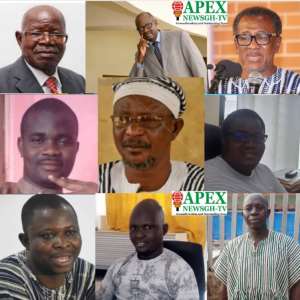 Upper East is region blessed with wonderful places especially with lots of tourist attraction areas such as Paga crocodile pond, tono dam, pikworo slave camp, Upper east regional museum, tongo hill etc. But there is no doubt, is a region deprived of important developmental and social amenities such as Regional Airport, Regional Sports Stadium, Regional Hospital, Regional Passport Office, just to mention but few.
It is becoming so worrying to its patriotic citizens who actually have started asking about the crime they have committed by voting and as well making recommendations for appointments for politicians from the region who will end up disappointing them by not using their positions and office to secure good developmental projects for the region they represent.
According to the people of Upper East, a region that had the opportunity of having their own flesh and blood as the Ghana Minister for Youth and Sports under the NDC John Dramani Mahama administration, isn't supposed to be crying for none availability of a Regional Sports Stadium in 2021, especially when such a big opportunity was missed by their own selves. Meanwhile, Upper West got their stadium with 5,000 capacity in 2006. And yet, just like 'eve' in the bible was created from the ribs of 'Adam' so was Upper West created from the ribs of Upper East.
A region that had their own flesh and blood as the Ghana Aviation Minister during the first batch of President Akufo-Addo/Buwumia administration isn't supposed to be crying for not having an airport in 2021, especially when such precious opportunity was used to play politics among the same beneficiaries. Meanwhile, the people of Upper West opened their airport for commercial flight operations in October 15, 2019 with service by Africa World Airlines from Accra via Tamale using an Embraer 145 regional jet. And yet, just like 'eve' in the bible was created from the ribs of 'Adam' so was Upper West created from the ribs of Upper East.
As at the time of this publication, the people Upper East still risk their lives on a daily basis traveling to Tamale the Northern regional capital for their passport application and renewal. Meanwhile, the people of the Upper West Region commissioned their Passport Application Center (PAC) in 2020. This bringing the number of Passport Application Centers across the country to 13. And yet, just like 'eve' in the bible was created from the ribs of 'Adam' so was Upper West created from the ribs of Upper East.
The Upper East Regional Hospital unlike other regions has become a political ring tone for the two main political parties NDC/NPP every election year. You will be amazed when listening to party communicators from both parties arguing on whose party contributed more than each other at the ongoing renovation work at the Bolgatanga Regional Hospital. Meanwhile, 160-bed capacity Upper West Regional Hospital was made open to the general public in January 9, 2020, even after a little delay. Because President Akufo Addo earlier commissioned the US$ 52 million facility in August 2019. And yet, just like 'eve' in the bible was created from the ribs of 'Adam' so was Upper West created from the ribs of Upper East.
What could be cause for the Upper East set back on development?
Tribalism/Discrimination, political slavery, greed, hatred, self centered, giving positions non patriotic individuals, ethnicity superiority, literacy superiority and above all disunity were all captured as the real cause of Upper East Region set back on development.
Those given opportunities must start thinking outside the box:
When Mr. B goes into the office and he decides to do the same thing Mr. A was doing before leaving the office then, Mr. B is not thinking 'OUTSIDE THE BOX'. In the Upper East Region, it appears development from the two main political parties NDC and NPP are not seeing much light of the day due to the spectacle both big parties are putting on for the region and this is a contributing factor affecting development in the region. Those from the region appointed into positions of MMDAs, regional and national must start thinking outside the box as far as development in the region is concerned.
What one could describe as 'political slavery' is another canker bedeviling the people of the Upper East Region in terms of developmental projects, unlike some other regions such as Upper West where the people cherished development irrespective of the political party one belongs to.
For the National Democratic Congress (NDC), their mentality on the ground as far as Upper East Region is also not helping matters when its comes to development. Because their mentality that the people of the Region vote for NDC come rain come shine because Upper East Region is NDC stronghold and whether they campaign or not they will surely win. Such mentality, is not helping the region in terms of development.
Below is a typical example. A piece of published evidence which was reported on a local radio station A1 radio somewhere in November 23, 2020
"IF WE DON'T CAMPAIGN IN UPPER EAST, WE WILL STILL WIN – NDC SECRETARY"
"The Upper East Regional Secretary of the National Democratic Congress (NDC), Donatus Akamugre Atanga, has expressed confidence that his party remains solid in the region to secure the endorsement of voters in the upcoming December 7 general elections; even if they don't campaign in the region.
"According to Mr. Akamugre, though the Upper East Region is considered a stronghold of the NDC, their continuous campaign in the region was to show appreciation to the people of the region for their undying support to the party; and not necessarily to canvas for votes".
So, this mentality by a respected Party Regional Secretary, also confirmed why development isn't coming as expected in the region and why those elected to represent their constituencies and the region decide to sleep on their jobs. After all, whether they brought development or not next election they will come and use one month to gain the people's attention and win. That is a fact.
No wonder came up with a now popular slogan "MY MOTHER IS NOT IN THE KITCHEN" which simply means they cannot do much for their people. I mean those who gave them the opportunity to serve, because their party flagbearer did not win the general election.
Meanwhile, we have seen some other Members of Parliaments (MPs) in opposition doing marvelously well to their constituents and a typical example is the Member of Parliament for North Tongu Samuel Okudzeto Ablakwa of the opposition National Democratic Congress (NDC) who is doing marvelously well for his constituents in opposition.
For the NPP, it appears to be payback time to the people of Upper East Region after every general election even though they have made a significant effort to do what the NDC failed to do during their years in office by making massive progress in the construction of Bolga-Bawku road and the commissioning of the ongoing Pwalungu Multi-purpose dam since after the 2016 election which is still stagnant though. But despite that, NPP lost massively in Upper East during the 2020 election.
No wonder President Nana Addo Dankwa Akufo-Addo in his June visit to the Upper East Region openly registered his displeasure by telling the people of Upper East through Bawku Naaba that he wasn't happy with the way he was treated by the people of the region during the last 2020 general election.
As a caring and patriotic in-law, i have observed that mostly in the Upper East Region, the constituency that performed better during the general election stands a better chance of getting a good portfolio in government.
In the 2016 general election, 3 seats were delivered for the governing New Patriotic Party (NPP) in the region. Timpane for Joseph Kpemka, Navrongo for Kofi Adda, and Zebilla for Fuseini Adongo.
And government compensated all these constituencies with appointment and good positions to serve.
Lawyer Joseph Kpemka was appointed as the Deputy Attorney General, Mr. Kofi Adda was appointed the Minister for Sanitation and later the Minister for Aviation and Mr. Fuseini Adongo was appointed the Upper East Deputy Regional Minister.
Unfortunately, in the Akufo-Addo second tenure in office, only Abdulai Abanga of Binduri Constituency got a sympathy seat for the governing NPP in the region and even at that, he managed to get a deputy ministerial position. So, clearly in this scenario, the people of Binduri have been compensated by appointing their two sons as Upper East Regional Minister Stephen Yakubu and Abdulai Abanga Deputy Minister in charge of Ministry of Works and Housing.
In most other regions, the number of appointed ministers determines how the regions received massive development but in the case of the Upper East Region, they are treated by the way they voted, so automatically development in that direction becomes very problematic.
In the region, one of the reasons for the Upper East setback on development is because political party positions are given to politicians based on the number of times they represented a particular party in a contest and not based on the developmental capability of the person appointed. So, the person will end up not bringing any developmental change or doing any specific project before exiting the said office. Isn't that pathetic?
Ngamegbulam Chidozie Stephen of Apexnewsgh.com has been asking some citizens of the region, what they think could be the reasons for the underdevelopment in the Upper East region? Is it that the barber didn't know how to give a nice haircut or the clipper or if you like the blade isn't sharp enough to give a nice haircut?

MR ROBERT AJENE
Mr. Robert Ajene a retired educationist and now statesman who appeared so worried about the trending nature of underdevelopment in the region during our conversation stressed that indeed the People of the Upper East understand politics to be hatred among themselves.
"Politics is for development. But, the Upper East people and I will slightly exclude myself, we are rather using politics to divide and not to develop this region". Mr. Ajene said.
"You see the Upper West, they have massively come together and they get what they want. Upper East is highly divisive. If you are NDC and am NPP we cannot sit together and talk and I repeat, if you are NPP and am NDC we cannot sit together and share. Why can't somebody and the wife be at two different parties and at the end of the day, when they go home they sit down together? If we go to the bush and I capture an antelope and my wife captured rabbit, are you saying we shouldn't share if we are united in the house? Upper East is not doing that".
"Politics has badly divided the Upper East Region and unless we change politically and socially, is going to be difficult for us"
"If i am the President and continuously you have not voted for me, how then do you come to me to say I should give you a job? Or come and sink a boreholes here. If I had to sink two boreholes, I will go to where they have constantly voted for me. Is not negligence for the others they may have their reasons". Mr. Ajene expressed

Naba Salifu Atamale Lemyarum
Naba Salifu Atamale Lemyarum, paramount chief of the Bongo Traditional Area and the former Vice President of the Upper East Regional House of Chiefs did not hide his feelings during his response. According to Naba Lemyarum, he believes the people of the Upper East Region have problems among themselves because greed and parochial interest is the cause for the underdevelopment the region has witnessed and continue to witness so far.
"We have a problem ourselves especially those of us in the Upper East Region because we seem to use politics as a means of making enemies which shouldn't be the case. Politics shouldn't divide us, is all about what one can do if your government is in power. But, it looks like we have a parochial interest in our own selves and don't think of others. When we are in a position, we don't want to help one another, when there is development, imagine this issue of Airport what has happened? People in Navrongo are fighting for Navrongo and people in Bolga the BONABOTO area are fighting for Sumbrungu. Up till now, have we made a headway?". He asked
"Look at the Regional Hospital, what didn't come out of it? Some many issues. So, you see is high time we learn to understand that we shouldn't quarrel over development. If it happens that development is coming to Bongo, I don't see why somebody from Tongo will say it has to come to Tongo 'No' it is not proper. If development is coming for one place, let's all fight for it and it will come". He advised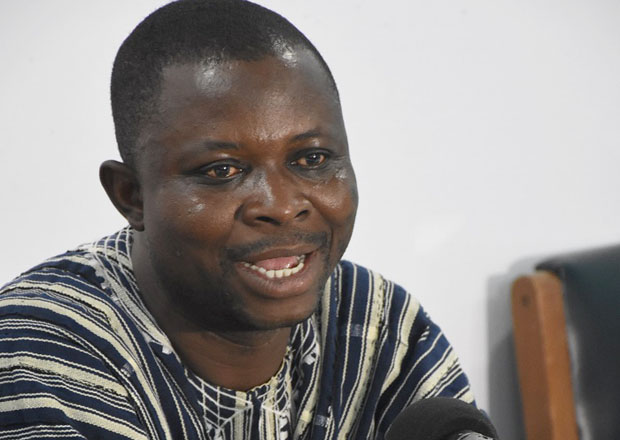 Bismark Ayorogo
Bismark Ayorogo, Executive Director for Northern Patriots in Research and Advocacy (NORPRA) said, if the people of the Upper East Region were united and see development as a common objective for the people of the Region, they won't be fighting themselves on issues of development.
He also believes the government has taken advantage of the region's weakness to discriminate against them in terms of the national cake. He sighted an example with one of the government flagship policies of One Village One Factory (1V1F) which he believes Upper East as a region has not benefited from.
"If the people were really united and have a common goal and not divided in our ethnic groups, to our tribal sentiments and see development as the common objective for the people of Upper East Region, we wouldn't have been fighting among ourselves as to where to locate or site an airport when we know that in all the other regions of Ghana especially the old regions of which Upper East was part, location or siting of an airport is in the regional Capital. But in the case of the Upper East, even in the regional capital, there was some division because some were fighting for sirigu and others for Sumbrungu. There came another layer of ethnicity, tribalism and sentiments. Others were saying it should be in Paga the Kesena Nankana area against the advice by technocrats that it is interfering with the airspace of Burkina and all that".
"There is another area I think we are just been discriminated against just because they have seen our weaknesses as those who are not united, especially with this government policy of One Village One Factory (1V1F), it was not based on people been united by one political party that other region got. The visions are there but, other regions got their factories if not even in all districts but, in the case of the Upper East Region, we didn't even get one, is not because we are fighting where to site the factories, unlike the airport issue. We needed it, a lot of us wanted to see natural smoke in Pwalugu tomato factory, we wanted to see natural smoke in the atmosphere in the rice factory and the meet factory in Zuarungu. He said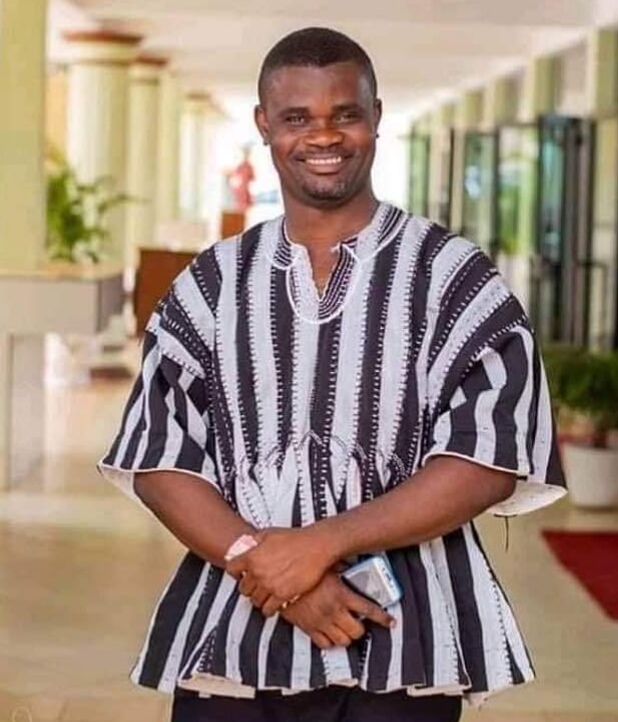 George Solomon Gbenga
George Solomon Gbenga of Narrative Changer a Civil Society Organization (CSO) that was initially seen actively projecting development in the Upper East Region said the lack of development witnessed in the region could be attributed to the attitude of the people themselves from the region. He sighted politics which should have been a tool for development as rather a contributing factor because of how the people understood it.
"When you speak the truth in the region, you become a target" Solomon stressed
"I personally think that our underdevelopment is attributed to our own behavior because we think so much about political parties than the development of the region. And we as a region seem to forget that politics is about development. People are protecting their political parties to the detriment of the people. So, the moment one party is in power that means you cannot speak anything concerning development unless they feel like doing something small for you. But if they don't feel like doing anything for you, you need to just keep quiet and look. That has been the business of the Upper East Region". He lamented

Dr. Michael Ayamga-Adongo
Meanwhile, a Development Economist Lecturer with the University for Development Studies Dr. Michael Ayamga-Adongo blamed a union of citizens who hail from the environs of the Bolgatanga, Bongo and Talensi-Nabdam district of the Upper East Region popularly known as BONABOTO as the cause of the underdevelopment the region has witnessed all these years. He identified BONABOTO to be one of the big causes of the increasing underdevelopment in the region because the association has become more of a tribal organization instead of a unified force, policy think tank and development advocate.
"The Upper West House of Chiefs is a unified body that pushes for development in the region. Take University for Development Study, for example, google the news you will know the time Upper West Regional House of Chiefs went to the then President Mills and Mahama and demand the WA campus be made an autonomous University for the people of Upper West Region. Check and see if you will find anything from the Upper East House of Chief on this. Wa is a University, Tamale is University and what did Upper East get? Technical University. UDS Navrongo is limited to what they can do, they are limited to applied sciences. So, that is one of the big challenges we have". He pointed
"Our leaders don't live in the region, don't invest meaningfully in the region and they don't even contribute ideas to the region".
Dr. Adongo said, because of the seeming division in the region, Upper East has never had its due in terms of any political reward. "The NDC had a clean sheet of almost all the seats in the Upper East Region. Check the MPs, how many of them are in leadership? What is the influence of the Upper East Region in the party even in opposition? So, the big support given to the NDC has been rewarded because we have not been able to tell the government that we will not be taken for granted. So, that means any politician can come around and give any material incentive and then we vote for them".
"When you come to the Upper East Region, we have not been able to ensure that there is a single development continuum for the region to tell any party that comes to power that this is what we want".
"BONABOTO is the cause of underdevelopment in the region. Because instead of it been a unified force, policy think tank, a forceful development advocate, it has become more of a tribal organization. They are worried about who will be the head of the hospital, they are worried about who will be the Principal of the Bolgatanga Technical University. They are not been able to present themselves as examples for the youth. They cannot identify one growth pole in the region we can all unify and push as something that can bring development. So, that organization has taken all the tribal identity instead of a development advocate. And because of that, it has weaponized all the other ethnic groups seen or identified in BONABOTO to not support what BONABOTO wants to do. So, BONOBOTO, may not be advancing a tribal agenda but, it has failed to become a unifying force. So, anytime there is a development project within the regional capital and Navrongo, there is a conflict. To the extent that when you come to church, even within the church that evidence is there. So, that is one big challenge". Dr. Adongo lamented
"We go home to plant division so that we can win political rewards. We don't put in long-term development projects because we know that emancipation of the people will mean that leaders will emerge and we can no longer stay in the cities and still be exploiting them politically. When the place is poor, political power becomes cheap because you can just go home with Ghc 100.000.00 and once you are distributing it around they think Father Christmas has come or a development advocate has come around". Dr. Adongo told Apexnews Gh

Dr. Andrews Akolaa
Meanwhile, Dr. Andrew Akolaa, the Bolgatanga, Nabdam, Bongo and Tongo (BONABOTO) President who also shared his personal opinion and not that of BONABOTO as an organization said "the region is not big in terms of landmark therefore, anybody would have expected that being such a small region, we should be able to develop very fast in terms of human development, infrastructure like airport, our road and even hospital and so on. But, the region has always lag behind". He confirmed
"Though Upper East is a small region, is made up of fragmented units of various tribes and dilate and Bolgatanga which is the regional capital is situated in the guruni area. So, one would have thought that development will rally around the regional capital and stretched to the other areas in the region. But because of the different tribes and most of the time political leadership of the region does not focus on the regional capital. If somebody from Sandema becomes a Regional Minister, you realized that most of the time, they will not focus on the regional capital which is Bolga, or somebody from Navrongo becomes Regional Minister or Someone from Bawku becomes Regional Minister or even people from the guruni speaking area, we hardly focus on the regional capital as the pivot for development".
"Our airport started since 1996 and mostly those who have become regional ministers have tried their efforts but, some have tried to take it outside the regional capital. Have you ever heard that people are talking about Western Regional airport or Ashanti regional airport? They don't talk like that. They say Kumasi airport or Takordi airport so, how come we in the Upper East region, instead of us talking about Bolga or Sumbrungu airport we talk about Upper East Regional airport because of the politics in our region. The geopolitics in our region does not allow people who take a position to focus on very critical areas to develop the region. I will say, these are some of the reasons for which Upper East is still lagging behind".
"Politically, Upper East is not changing. Look at Upper West, Upper West has changed in terms of the nature of their politics. They have both NDC/NPP having equal seats in the region. When you balance your political following, you are likely to get more development than becoming a one-way region and that is what Upper East has become. I am not saying the other political parties are not growing for instance with NPP, if is growing in the region that is okay. But look at the numbers of MPs in the region, the ruling party has only one and when it happens like that especially now we have most of our MPs in opposition. If they are not in a good relationship with the key ministers or key portfolio holders in the ruling party, how can they go to them to ask for development? Is very difficult for them because most of our MPs have been antagonistic and therefore, they cannot go and look for development. That doesn't mean that the region should be excluded. Our politicians focused more on their individual development rather than the region. For example, one of our MPs was the Minister for youth and sports and yet we couldn't get the Bolgatanga sports stadium developed YES' because he believes that he is MP for another area and Bolgatanga is not his priority. We have a minister who was in the current ruling government, who was Minister for Aviation was struggling to change the airport outside Bolgatanga instead of developing the airport for the region. So, now all of us are suffering from his decision because we all have to drive to Tamale and drive to Bolga 2 and half hours, suffering from one person's decision". He said
However, responding to BONABOTO critics Mr. Akolaa said, BONABOTO is an ethnic-based group that is set up to foster the development of the area and also extend to the rest of the region.
"Don't we have the Navrongo Youth? Don't we have the Kusasi Youth? Why are people focusing on BONABOTO? BONABOTO is a group that is ethnic but, it is grown bigger than just the ethnic group. We have advocated on so many issues for the region, we have advocated on so many issues as far as the allegation is concerned, we have advocated for some many developmental projects in the region including the Bolgatanga road you see today". Dr. Akolaa told Apexnews Gh

Akariboga Aka-eeri Isaac
Akariboga Aka-eeri Isaac Upper East Regional Chairman Terabuureyele in his contribution believes that in resolving long canker, those in leadership need to put the development of the region first before thinking of their own selfish interest.
"The main problem is our politicians, they don't help us. Where they are supposed to fight for, they always take their eyes away from it. Take the stadium for example, when our own brother was the minister in charge he didn't do anything. Even with the airport, our brother was the minister for Aviation instead of him concentrating on fighting for the region, he was rather fighting for his personal interest. So, our politicians are not helping us".
"Apart from the politicians, another reason is that we didn't have that good relationship among ourselves. This sector will come thinking that they want to benefit instead of us coming together fighting for a common goal, we rather divide among ourselves". He confessed
According to Mr. Aka-eeri, he is not saying people should not belong to one party or the other but, when it comes to development everyone must put their head together to fight for it.

Prof. Saa Dittoh
Prof. Saa Dittoh a native of Nabdam and a lecturer with the University for Development Studies (UDS) believes that disunity and lack of political leadership in the region is the main cause for the region's underdevelopment.
"Let's ask ourselves this question, whether in NDC or NPP, which prominent politician do we have in the Upper East Region that can talk and everyone will listen? We have nobody. There is nobody in the political circle now from the Upper East that will tell Nana Addo this and he will listen or for that matter, John Mahama anything and he will listen, nobody". He stressed
And we knew that from development, no matter how little it looks like, there should be some level of a cloud of whoever is leading. That is our biggest problem. And when you look at even the NDC for example, the leadership of NDC in Upper East who are they? The leadership of NPP in the Upper East who are they? People with no cloud, they can't do anything for the region all they know is how to insult people".
"You see, the thing is that if you are a leader in NDC, you should be such that almost everybody in NPP will respect you. The same thing if you are a leader in NPP almost everybody in NDC should respect you. Go to Upper West is very different, I can hardly see Upper Westerners insulting themselves because you are in a different party and that is because they believe development is for everybody. And you realized that when they don't want someone to represent them, they will votes the person out and an example is Anthony Karbo. They realized that Karbo wasn't behaving well, so even his own NPP members didn't vote for him.
We can't grow any development without unity, that one I can assure you. It is the unity of the people that gives the strength to gain the party. Our disunity is too much and our politicians are not actually with the people". Prof. Saa Dittoh told Ngamegbulam Chidozie Stephen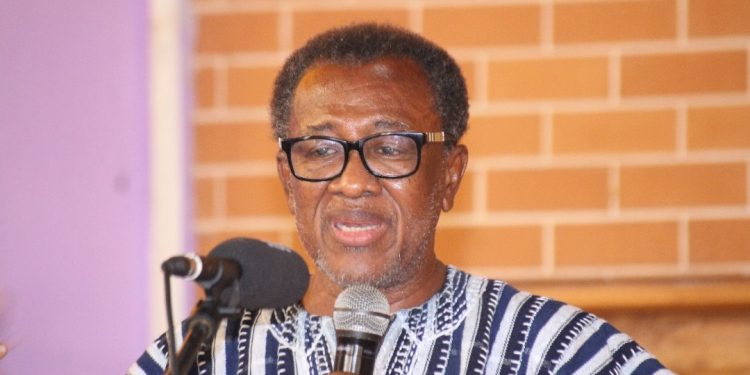 Professor David Millar
Founder of Millar Open University, Professor David Millar once said in 2019 during a public lecture organized by Narrative Changers that, the people of the Upper East Region are their own enemies of development. According to Prof. Millar when explaining his point, he said
"Why do I say the people of Upper East Region are their own enemies of development? Let me take Bolga for example, do you have a chief? Now, with a chief, we are talking about development. The Chief is the focal point of what I called in-house development". He said
Responding further on the said subject matter, Prof. Millar told Ngamegbulam Chidozie Stephen that, he is speaking with passion because Upper East Region is where he had settled and feels he belonged.
"You can't see a dedicated commitment, you can once a while noticed sectionalistic commitment to the development itself in Bolga for that matter or Upper East in general. Very sectionalistic, to the extent that when they have committed a leadership to development, they will silent that leadership". He stressed
He sighted Rockson Bukari, the former Upper East Regional Minister as a leader with a good example in terms of development. "If you look at who can lead the development of the area, he has that fighting quest significant we all have seen. One is the central lorry park, he stood on his feet and make sure something happen and it happened. The movement of the timber market, he stood on his feet as a Municipal Chief Executive and got it moved to the Bawku road well established and well-positioned".
According to Prof. David Millar, people of the Upper West Region are well unified to the extent that one will never see them quarreling amongst themselves about locations to site developmental projects, unlike the Upper East Region.
He revealed, that as the people of Upper East Region enjoys the ongoing renovation at the Bolgatanga regional hospital, Upper West have benefited twice from the same facility. (1), the regional hospital, and (2) the enhancement of the Wa Municipal hospital and this is because they cherish and understands development.
He further used himself as an example. According to Prof. Millar, when he wanted to establish his Private University in the region, some of his good friends from the region were questioning whether he will be able to get his money back because they know what is involved in setting up a university. And the people themselves were seriously advising him to go to Accra for such an establishment but he insisted here because he thinks well for the region.
"Now our hope and prayer is that the voices that are in the region will start saying look, we have fought enough, now let's come together and make conscious choices within ourselves, we can quarrel but when something is coming from outside to the area, let's have one voice and let's put it here," he said

Mr.Rockson Bukari
The former Upper East Regional Minister Rockson Bukari when contacted by Ngamegbulam Chidozie Stephen said, he provided a place for the passport application office in the region before exiting office as the Regional Minister. However, He acknowledged that the problem of the continuous underdevelopment in the region is a result of disunity. "We are not united, so that is the problem" Mr. Bukari admits
Meanwhile, one would ask if in no doubt the former Upper East Regional Minister Mr. Bukari really provided a place for such an important human department which will massively play an important role by reducing road death for those traveling to Tamale each day to either renew or make fresh passport application. What could be the problem? Is it that the people of the Upper East enjoy risking their lives on Tamale road each day instead of taking advantage of such an opportunity in their own God given region? What indeed could be the cause?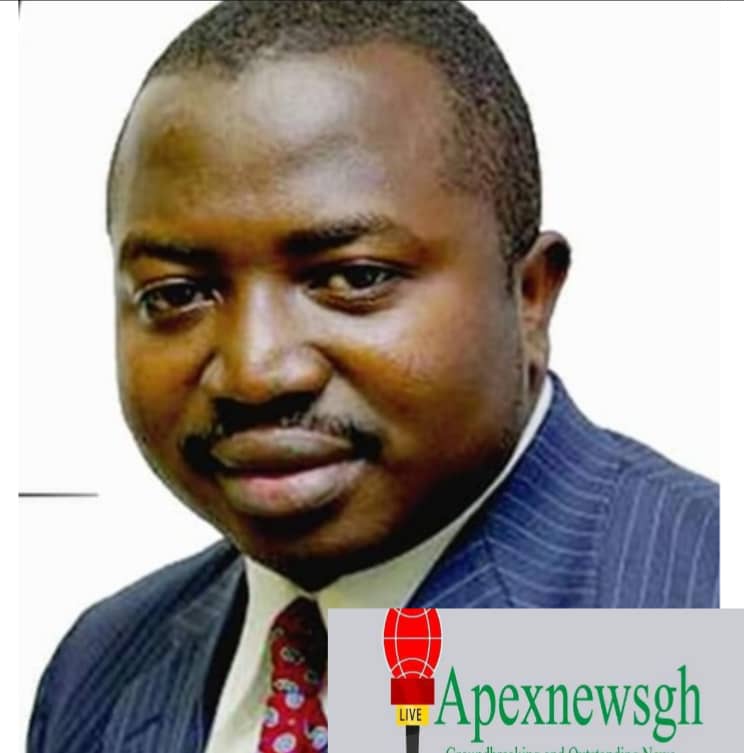 Stephen Atubiga
The founder of National Liberation Congress (NLC) Stephen Atubiga told Ngamegbulam Stephen Chidozie in a brief conversation that until the people of Upper East Region see themselves as one people, respect or believe in developing the region, the region will remain underdeveloped.
"The people of Upper West don't build their mansion in the cities, they believed to build, invest and develop their own region. If you come to the Upper East, we are good at pulling each other down, stabbing each other at the back. And when Upper East NPP/ NDC leadership are given an opportunity to lead, they never tried as much as they can to bring development back home. I don't know whether they are timid or scared. If you look at the North, Upper East has produced more leadership than any other in the Northern sector".
"Look at Bawku-Bolga road, name the people that had positions whether NDC/NPP and look at how long it took because people were using their tribes, their clan and what they bring on the table is to enjoy a position in Accra, than teaming up together as Upper East people and say we need road or we need this infrastructure. That's the problem, all leadership are pulling each other down be it NPP or NDC. They spend their money cutting each other down. He said
"The people of Waalas are each other's keeper unlike the people of Upper East," Atubiga said.
He further pointed tribal issues and chieftaincy conflict as other issues that prevent development in the region.
"How can you be under my jurisdiction as a chief but, you go somewhere else and go and get your chieftaincy? If you are living in my town and am the paramount chief that means every chief comes under me. If you go to another person to go and pay allegiance and get your chief, there is a problem. I have to enskin or enstool who among your tribe that are living under my jurisdiction"
However, Apexnews Gh also gathered that few personalities in the region were not excited hearing a one man request to the President for a separate region.
The request for the creation of a new region made by the Zugraan Bawku Naba Asigir Abugrago Azoka II on Monday, June 21, 2021, in his palace during President Akufo-Addo visit to the region, according to these personalities, such moves has shown a massive signal of disunity among members of the Regional House of Chiefs.
"We have made repeated calls on government to consider splitting the Bawku West district and Constituency into two, because of its vast land size and population. We are yet to see the light at the end of the tunnel during the tenure of your office. This will go a long way to bridge the desired effect. While this is pending we also see the need for the Bawku Central Constituency to be split into two for its huge population, leading to the creation of a new region in the not-too-distant future for the eastern corner of the Upper East Region. We qualify for a region in most respects by population, resources and infrastructure among others. We hope all these requests will be given the needed attention they deserve". Naba Asigir Abugrago Azoka II told President Akufo-Addo during his visit.
However, some personalities in the region who were not happy with such individual request by the Paramount Chief of Bawku traditional area, says such request should have received the endorsement of other chiefs in the region as a unified force than every chief concentrating at their traditional area.

Alhaji Awal Ahmed Kariama
Alhaji Awal Ahmed Kariama, Executive Director at RISE-Ghana who also shared his personal views on the subject matter said, "the underdevelopment of the Upper East Region comes from a lot of factors, and a lot of factors because traditionally if you look at the level of education in the region, is not something that is as encouraging if you compare our region to the Upper West in particular. Even though population wise we are many, we are within the region of 1,301,200 plus and they are within the region of 904,690 plus. So, we have over 390,000 people than the Upper West".
"When you look at it in terms of education, in term of the level of elite, in terms of their policies, in terms of the appointment all over the years, I mean national level, cabinet-level appointment if you look at it and compare to our region, you will see that there is a lot of difference".
"Education-wise, the level of illiteracy in the region is a factor, even though is quite good but I think there is a gap in there. So, that translate us to the level of quality influence that we can have and I would juxtapose that quickly with the fact that the few that we have, that are in politics, that are technocrats in respective positions doesn't seem to let their education and exposure regulate on the development dynamics of the region".
"For two reasons, we have a region that is concentrating heavily on ethnicity and not capacity. We should look at the possibility of looking at the capacity of the individual heading the region irrespective of the ethnic group they belong to. But we have certain ethnic groups claiming that all appointments or work that is coming to the region should come to them and even within ethnic groups though, we have a geographical challenge where one particular community or geographical location is insisting that a particular development intervention should come to them, irrespective of the fact that this development intervention is going to benefit the whole region. But as long as the development is not in their backyard, that particular development community will not accept it. So, we have people who are educated who knows the values of development who want to lobby for development but they are doing the lobbying a wrong way, so they lobby that development should come to the region and when the development comes to the region, then we have banter within the region as in where these developments will be cited and by the time we finished that banter and fighting…already we are talking about the fact that our political class are not responsive, they are not accountable, they want to run away from their responsibilities. Elsewhere, when we elect politicians, they are elected to go and serve the citizens, but here we have a crop of politicians who are self-centered and are interested in using politics as an opportunity of accumulating wealth. So, when you have such a crop of politicians and the citizenry is not strong enough to serve as a watchdog and to take these politicians in check and to demand accountability and responsiveness from these politicians it becomes very difficult because the politicians already don't want to do the work. So, they could even set up among the citizens and use propaganda to incite some of the citizens against each other by the time you realized, they will be fighting for geographical wall and arguing over locations before you realized, they lost the project or the project already doesn't come at all. So, these have been the challenges. I see our number one problem as the elite who are educated, they are the problem of the Upper East Region, not the uneducated people". Alhaji Ahmed Kariama stressed
"How many of our people had the opportunity to go and interact with political parties at the higher level? How many of our people being able to write petitions to challenge certain things? How many of our people are able to demand that this person should be here, this person should be here? Is the elite, is those who claimed they are educated. So, education is not necessarily formal education, education is about making inform the people that has bearing on now and the future and fortunately the much of the educated people we have largely as politicians, do not have the interest of the masses they only seek for their own parochial interest. So, because of that, a lot of things around appointment is based on ethnic line, is based on geographical line so these all affect. So, you realized that Upper West has overtaken us because they seem to have a concerted effort towards development".
Here we are, people are not thinking beyond their political lens, they are limited to ELEPHANT or UMBRELLA whatever you are talking about, it must be elephant or umbrella otherwise they will not listen and with that kind of attitude, you are not able to bring development because if the umbrella people are doing something wrong, A member should be able to tell them that even though his or she is an umbrella, what is going on is wrong and the same applied to the elephant party too, we should be able to speak truth to power for accountability. He admonished.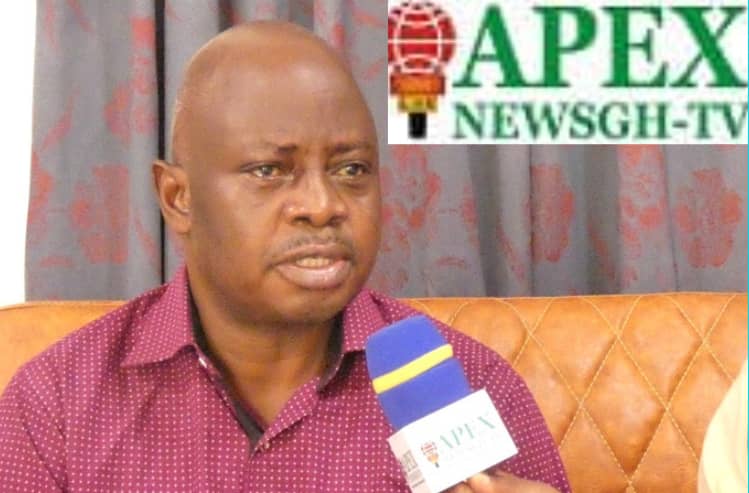 Stephen Yakubu, Upper East Regional Minister
The Honorable Upper East Regional Minister, Stephen Yakubu, blamed tribalism and politicization of development oriented issues for the under development of Northern Ghana, especially the Upper East Region.
He observed that the two major political parties, the New Patriotic Party (NPP) and the National Democratic Congress (NDC) continued to play politics with development issues which had over the years retarded development of Northern Ghana.
Hon. Yakubu told Parliamentary Select Committee on Poverty Reduction Strategy (PRS) on Thursday, as part of the Committee's working visit to the Region.
However, it clearly shows that there are somethings the people of Upper East Region needs to learn from the people of Upper West Region, if only they decides to throw pride inside the Tono dam and approached them for a better solution to the long waited unfortunate canker.
Apexnewsgh.com/Ghana