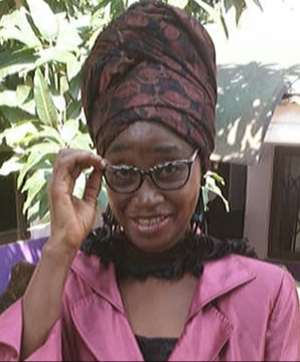 he GNPC/AKER deal is an Absolute SCAM by a wicked Economic Management Team "EMT" led by Veep Dr. Bawumia and the Finance Minister Mr. Ken Ofori Attah in tète a tète with the Energy Minister Dr. Mathew Opoku Prempeh; whose cooked statement that 10,000 "artificial" jobs will be conjured like magic, is MERE Hogwash that cannot EVER Whitewash this THIEVERY, being supervised by the Veep admitted demon- possessed H.E Akufo - Addo Try - me, I am incorruptible Presidency, which will go down in Ghana's history as a most CORRUPT, MAFIA wizardry government.
Mathew Opoku Prempeh who is tipped for the NPP 2024 Vice Presidential slot has a very simple obligation:
Explain why he presented $1.2bn to Parliament for a stake worth $155m
Is Ghana a commercial bank?
This CROOKED deal seeks to turn a debt-ridden insolvent Ghana that the same "EMT" has borrowed into a debt - crisis to now become a "Father Christmas" Commercial Bank to make $1.045 bn gift, dressed up as a commercial loan to GNPC, to be handed over to Aker Energy and its Norwegian CORRUPTION ex -convict billionaire Ownership.
Let us ask: How much of the over one-billion-dollar OVERDRAFT will wind its way back into NPP Coffers and specific Individual Pockets of the Project Design and Implementation Executioners for the 2024 elections and its aftermath?
Can the Vice President, Dr. Mahamudu Bawumia explain to us the dynamics of how his head of Investments and business development, Mrs Kadija Amoah became positioned as Aker Energy Ghana's in -charge Representative in this national corruption charade?
Was this not a facilitating political strategy for this GNPC /Aker amazing state plunder for a scandalous 2024 election warchest?
The circuitous job creation excuse is a dust -throwing mirage and corruption cover- up theatrick. Even if Ghana's entire Youth Unemployment menace were to be resolved, this consequential $1.045bn heist, is not justifiable under any circumstance for our haunted Vice President and his fraudulent EMT to raid state coffers as though Ghana would vanish if the country is not milked for its last pesewas to feed his Presidential ambition into a STOLEN reality in 2024
Has the One Constituency one-million-dollar operations been stopped? At a million dollars each, over one thousand (1,000) constituencies could benefit from this mega-greedy daylight robbery GNPC / Aker misdeal by the top Ghana misleader corps for nation- wide job creation for 3.5 consecutive years AND for an insightful comprehensive Busia-inspired rural development drive. Ghana currently has 275 constituencies! Go figure the 10,000- job gutter economics of the gurus!
May God help a tear- filled and fearful Ghana, grapling a new culture of silence, win back her soul from corruption damnation. For God has not given us a spirit of fear, but of Love and of Power and of a Sound Mind. Amen and Amen
# stoptheGNPC/AkerScam
# stoptheGNPC/AkerScam
Email: [email protected]
yahoo.com