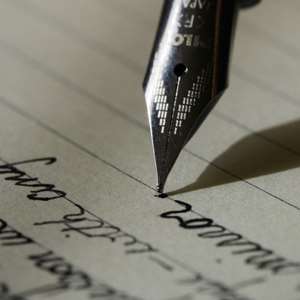 Obedience to God is one of the most important requirements governing our covenant relationship with the Almighty. The Bible tells us that by faith Abraham obeyed God and went out of his country, people, and father's household to a land that God had promised him even though he did not know where he was going (see Genesis 12:1-9 and Hebrews 11:8 NIV). As a result, Abraham, and Noah before him, set the standard for obedience to God.
Unfortunately, some men of God did not measure up to that standard, and disobeyed God. This article mentions briefly some of the high-profile cases in the Bible where men of God disobeyed clear instructions that God specifically gave to them, but focuses on an unnamed prophet from Judah who disobeyed God because he was deceived by an unnamed, old prophet from Bethel, and what we can learn from them today.
Adam disobeyed God's specific instructions to him that, "you must not eat from the tree of the knowledge of good and evil, for when you eat of it you will surely die." Satan, through the serpent, deceived Eve that she would not die but her eyes would be opened, she would be like God, and know good and evil. She ate the fruit and gave some to Adam who also eat it. The consequences were that their eyes were opened, they realized their nakedness, experienced harsh living conditions, and were driven away from the Garden of Eden (Genesis chapters 2 & 3 NIV).
God told Moses to speak to a rock for water to flow because the people of Israel were agitating for water to drink in the wilderness as they were fleeing from slavery in Egypt. Instead of speaking to the rock in the assembly of the Israelites as instructed by God, Moses struck the rock twice with his staff and water flowed for the people to drink. God was unhappy with Moses for disobeying Him because it showed lack of sufficient faith and trust in Him. The consequences were that Moses and Aaron experienced premature deaths – God made Moses' eyes see Canaan, the Promised Land, but he did not set foot there (Numbers 20:1-12; Deuteronomy 32:48-52). Moses denied the people the opportunity to see God's glory and holiness that the spoken word was just as powerful as the staff in bringing water out of the rock.
King Saul thought he did a wise thing when he spared the life of King Agag and kept the best of the sheep, cattle, lambs and everything that was good after Israel defeated the Amalekites. The problem was that it was against God's specific instructions to him to totally destroy everything and not spare any lives. The consequences were that God was grieved that he had made Saul king of Israel and He took the throne away from him and gave it to David (see 1 Samuel chapter 15). Saul may have thought that what he did was wise and reasonable, but he failed to appreciate that "to obey [God] is better than sacrifice" (1 Samuel 15:22 NIV), and that the wisdom of this world is foolishness with God (see 1 Corinthians 3:18-20 NIV).
God told Prophet Jonah to go to the city of Nineveh and preach to the people to change from their wicked ways and turn to Him, but Jonah disobeyed God and ran away towards another city. The consequences were that on his sea voyage to the other city, God caused a storm and the people threw Jonah into the sea where he was swallowed by a fish and remained inside the fish for three days and nights. Jonah prayed to God; God protected him and caused the fish to vomit him ashore. Thereafter, Jonah went to Nineveh to preach to the people, and the people repented (Jonah chapters 1 to 3). I can think of no worse conditions under which anyone could pray than in the belly of a monstrous fish underneath a rough sea, but God heard and answered him!
Then there was the sad case of the man of God or prophet from Judah who was deceived by an old prophet from Bethel (see 1 Kings chapter 13). The Bible does not mention either man's name. God sent the prophet from Judah to go to Bethel in Israel and deliver a message, but he was not to eat bread or drink water there or return by the same way he went.
Until he met the old prophet from Bethel, the prophet from Judah had been faithful to his calling and had carried out all the instructions God gave him. He had boldly delivered the message at the altar in the presence of Israel's king Jeroboam, prayed for the king's withered hand to be restored after the king stretched it against him and commanded the people to seize him, rejected the king's gift and invitation to eat bread or drink water in his palace, and was returning to Judah via a way other than the one by which he came.
The old prophet was apparently happy to learn from his sons that a prophet from Judah had delivered a message from God in the presence of the king of Israel, restored the king's withered hand to normal, and rejected the king's gifts and invitation to dine in the king's palace. He went out to bring him home to eat. When the two met on the road, the prophet from Judah told him he could not go back with him because God had instructed him not to eat bread or drink water there. However, the old prophet pointed out that he, too, was a prophet, but lied to him that an angel of God had appeared to him to bring him home to eat and drink. While they were eating, the word of God came to the old prophet to tell the prophet from Judah that because he had disobeyed God's instructions, his body would not be buried in the tomb of his fathers.
On his way back home, the prophet from Judah was killed by a lion, but the lion did not eat his body or kill the donkey. When the old prophet heard about it, he knew it was God's doing. He brought home the body of the prophet from Judah, buried him in his own tomb, and mourned over him. He also instructed his sons to bury him in the same tomb when he died.
Despite what seemed to be good intentions, what the old prophet did was similar to what the devil and the serpent did to Adam and Eve – they lied and directly contracted God's specific instructions and encouraged the victims to do what God had forbidden. His lie was deliberate and premeditated because his sons told him before he left home what the prophet from Judah told the king.
We are not told what motivated the old prophet to lie and bring the prophet from Judah home to dine with him after he had specifically told him it was against God's instructions. There seemed to be no animosity or ill-will on his part towards the prophet from Judah. The lying prophet seemed generally fond of the prophet from Judah with no intention to harm him, but why did he lie to him against God's specific instructions?
Did he lie just to show him compassion and hospitality for the journey he had undertaken? Did he lie because of his admiration for the prophet from Judah? That is, was the old prophet "star-struck" and wanted to bring home and dine with a "celebrity prophet" who had delivered the message to the king, restored the king's withered hand, and rejected the king's gifts and invitation to dine at the palace, so that he could proudly brag about it?
We do not know why God did not want the prophet from Judah to eat bread or drink water in Bethel or return by the same way he went. The idea of following orders without questions or explanations is difficult for many people to accept. Because we have free will, many people would like to freely use it. Many people would like to know why. We would like to know why God wants us to do or not to do something; to say or not to say something; or to go or not to go somewhere. However, our Christian life requires us to place our own will below, or surrender our will to, God's will. That is what is meant when we say in the Lord's Prayer that Jesus taught us, "your will be done on earth as it is heaven." (Matthew 6:10 NIV). Otherwise, our intellectual curiosity and free will or self-will may sometimes get in the way of our faithful relationship with God.
One of the most important things we need to understand about obedience and disobedience to God is that it is God alone who determines right or wrong, good or bad, reasonable or unreasonable, sensible or nonsensible, wise or foolish, or righteous or sinful. Ours is to obey clear instructions specifically directed to us - personally. If we receive clear and unambiguous instructions directly from God, it is not up to us to decide whether it is right, good, reasonable, sensible, wise or righteous. It may also be a breach of faith to shop around seeking men and women of God whose interpretation would agree with our own predetermined preferences and selfish desires.
For example, many young people living in developing countries may not seek counsel if they had a vision in which God told them to go and live in the U.S., Canada or any of the advanced European countries. Before anyone could know about it, they would have joined a long queue at the other country's embassy seeking a visa to that place. On the other hand, if they had a vision in which God told them to go and live in a remote part of their own country with no running water, electricity or other social amenities, they would have been shopping around for pastors who would interpret the vision in the hopes that at least one of them might say it meant something else.
Why was this story about two unnamed prophets – one who disobeyed God after being deceived and the other who deceived him – recorded in the Bible? The Bible does not tell us, but we can learn a few lessons from it as well as the others.
We should be careful because even a genuine prophet can be deceived by another prophet. The devil does not always use only his captured or willing agents to achieve his evil goals and objectives; sometimes, he uses the righteous, too. That is why the Apostle Paul warns that those who think they are standing firm should be careful that they do not fall (1 Corinthians 10:12).
The prophet from Judah was alert and able to rebuff the king who was not known for his righteousness, but let his guards down when it came to dealing with an older prophet, a fellow laborer in the Lord's vineyard. He gave the old prophet the benefit of the doubt, went with him to his house to eat and drink against God's instructions, and was punished with an untimely death. Some may wonder why the old, lying prophet was not also punished by God or blamed by the prophet from Judah. God's grace and mercies are far beyond our human understanding. Watch out for prophets and other men and women of God who say what God has not told them to say.
It is not doing or saying things that are considered sinful alone that constitutes disobedience. Disobedience may come from doing or saying the right things that are against God's specific instructions to us personally for particular reasons.
Disobedience to God should not be taken lightly. If God speaks directly to us, personally, any changes should come directly from Him or confirmed by Him. If we are deceived or misled to disobey God, even by men and women of God, we may not be excused from punishment. We are personally responsible for our own actions and omissions.
If we must seek help, let us seek wise counsel from men and women of God, but watch out that we do not fall prey to deceivers, charlatans and pretenders. Let our guidance come from honest and God-fearing persons like the priest Eli who, although rejected by God because of his failure to restrain his two sons from committing abominable deeds in the Church, guided the boy Samuel to correctly respond to the voice of God saying, "Speak Lord, for your servant is listening" (1 Samuel 3:9 NIV). Yes, speak Lord, and give us listening and obedient hearts.
Prayer is the key. May God grant us the grace to seek Him daily through our prayers.
Dr. Daniel Gyebi, Attorney-at-Law, Texas, U.S.A., and Founder, PrayerHouse Ministry, Kumasi, Ghana.
PrayerHouse Ministry is dedicated to providing a quiet facility for Christians to pray individually by themselves without any intermediary priest, pastor or any other person. This is a free service. No money is demanded or accepted. One facility is located at Kyerekrom / Fumesua, near Building and Road Research Institute Offices, one mile off the Kumasi-Accra Road and next to a house called Grace Castle. If you are interested, please contact Agnes at 054-7498653. Another is located at Kantinkyiren, at the junction of Kantinkyiren and Konkori, off the Kumasi-Obuasi Road, branching left at Trede junction. Contact Kwadwo at 020-8768461 / 0246-989413.