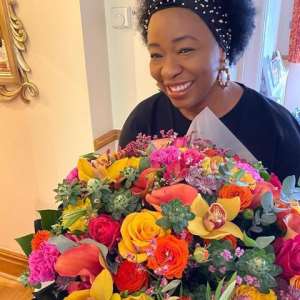 Mama Nahid Egala
Today is one of my happiest moments to celebrate a gem who has taken me as her son, treats me as such, advising me about life and creating the best conditions to make me thrive on. To find the true meaning of kindness and humanity is to write a PhD dissertation about her.
Again, today is a day for recognizing all of the amazing selfless services your precious life has yielded, including imparting your wisdom, resources and experience to others like me. You have imparted the lives of many without ever wanting the public to know of your services to humanity. You have not established a charity organisation but you are a true institution of charity services in a world full of disparities. You have lifted people who thought they are broken beyond repairs; and you do so without any condition so attached. You are not a politician of this century but you are a 'politician' for humanity who just need people to be happy. You do so genuinely for Allah's sake and nothing else.
Mama, I must say that you have always been a pillar of support and inspiration for many seen and unseen faces in this world full of unending challenges. Your good works might not be a public record for many to see but it is recorded in a book of life owned by Allah. A book that lives forever and a book that never forgets unlike human beings. Your philosophy in life as you always will put it: Allah's awareness is sufficient for me.
You have been a role model and an example of selfless giving to this generation, and we are proud to hold you as someone worthy of emulation. To say I'm overwhelmed with your generosity is truly an understatement. I know you probably may not like that I'm revealing how selfless you are to humanity but sorry to say, I haven't listed in specific terms your contributions to humanity which I know I will be pardoned. As you always profiled, "You see a person's TRUE COLOURS when you are no longer beneficial to their life." May we never be ungrateful to people who have been beneficial to us yesterday but couldn't, for today.
On this day, I encourage other well-meaning individuals to emulate your selflessness so that more and more people who would have become despondent due to the ups and downs of life will see the brighter side of tomorrow.
Today, I celebrate you and I will continue to pray that may you continue to enjoy many years of prosperity, intelligence, long life with good health and happiness all-time, in Allah's name.... Ameen
Once again, congratulations on your birthday. Continue to ride on the philosophy of kindness, honesty and selflessness.
Your son,
Lukman
By: Abdul-Razak Lukman