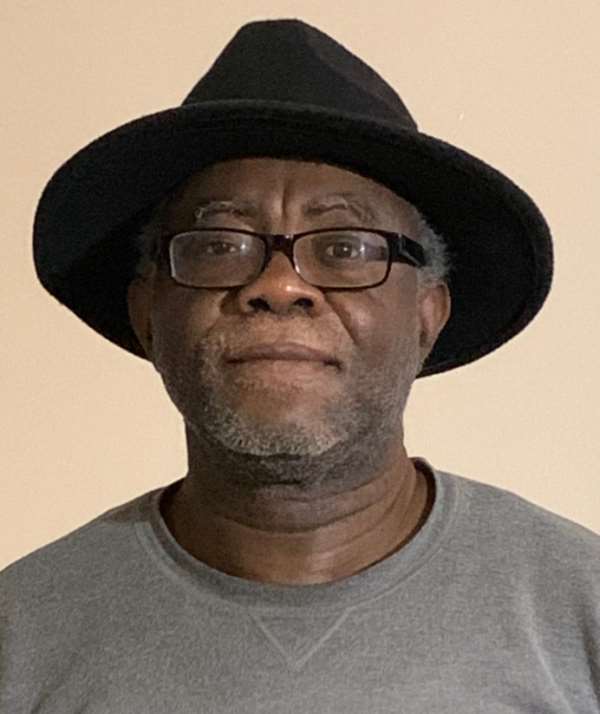 I am writing about this issue with unflappable confidence because I was one of the studious observers of the Fourth Republican Ghanaian political scene who staunchly and prolifically and prodigiously campaigned for and promoted the rehabilitative appointment of Mr. Martin ABK Amidu for the highly sensitive, powerful and enviable portfolio of Independent Special Prosecutor, and may very well have had some remarkable influence on the ceding of this portfolio to the man. Consequently, his very crafty, insolent and vengeful attempt to sink the 2020 reelection campaign of President Addo Dankwa Akufo-Addo notwithstanding, on the whole, I am not the least bit disappointed by this decision, plus the fact that eventually Mr. Amidu got to occupy the historic post of Fourth-Republican Ghana's first Independent Special Prosecutor, a portfolio that he continues to proudly and publicly wear on his sleeves as a badge of honor, even after capriciously quitting the same.
You see, short of his last post, Mr. Amidu would have gone down the hallways of postcolonial Ghanaian history as the former Presidential Running-Mate of the late President John Evans Atta-Mills, the man who once appointed Mr. Amidu his Attorney-General and Minister of Justice, only to have him summarily expelled from the Atta-Mills cabinet for what some of Mr. Amidu's own former colleagues, including his immediate predecessor at the Justice Ministry and the Attorney-General's Department, Mrs. Betty Mould-Iddrisu, have chalked down as crass arrogance, violent demeanor and gross incompetence. In response, however, Mr. Amidu has counterclaimed that so thoroughgoing corrupt and morally bankrupt was his former presidential-electioneering campaign senior partner that former Vice-President Atta-Mills would not have Mr. Amidu justifiably retrieve the GHȻ 51.2 Million allegedly squirreled from our National Treasury and the coffers of the Ghanaian taxpayer by Mr. Alfred Agbesi Woyome, widely regarded as the foremost financial underwriter of the National Democratic Congress, the ruling party of Ghana at the time.
On the latter count, Mr. Amidu's version of these two competing narratives vis-à-vis the cause or causes of his summary expulsion from the Atta-Mills' cabinet has proven to be the far more accurate, although his performance in the landmark indictment, prosecution and trial of the criminal suspects in the grisly and savage slaying of Ya-Naa Yakubu Andani, II, continues to ignite heated controversy across the country. In response, Mr. Amidu has insisted that he had inherited the gross incompetence of Mrs. Mould-Iddrisu at the Justice Ministry. But, of course, the onus still lay in the courtyard of the newly appointed Attorney-General and Minister of Justice to have competently assessed the forensic sustainability and the prosecutorial viability of the criminal suspects in the Ya-Naa Case. Whatever the real case scenario may be, it clearly well appears that former President John "Brazil Embraer Scamming" Dramani Mahama may very well have made the right decision, after all, not to make Nana Akufo-Addo's former Independent Special Prosecutor a member of his post-Mills cabinet.
On the preceding count, there are quite a number of interesting issues to contend with here, each and every one of which could be clearly envisaged to be unflattering to either one of the two parties discussed herein, namely, Mr. Martin ABK Amidu, on one side, and former President John Dramani Mahama and the rest of the National Democratic Congress' hoodlum pack, as it were, on another side. You see, Dear Reader, as it turns out, the GHȻ 51.2 Million Woyome Mega-Heist was the collaborative and symphonic handicraft of the very top leadership of the Rawlings-fangled National Democratic Congress that was clearly, dastardly, mischievously and unconscionably aimed at fleecing Ghanaian taxpayers by a cash-strapped opposition party leadership. This is all the more reason why rather than having all these professional kleptocrats ruinously create a Hung Parliament, and thus toxically regress the rapid and steady pace of Ghana's development under President Akufo-Addo, the overwhelming majority of Ghanaian voters ought to have kicked the National Democratic Congress irredeemably and eternally onto the arid margins of opposition political culture.
But then, who can blame the voters when political scam-artists like the architects of the Agyapa Mineral Royalties Deal have proven themselves to be absolutely not even a millimeter morally taller or better than their National Democratic Congress' counterparts? Perhaps even worse, because we all expected far better from them, based on their own earnest and pontifical pronouncements and promises while on the gray and desperate margins of opposition political culture. At any rate, Mr. Amidu merely demonstrates his abject hypocrisy and gratuitous venom when he echoes the patently vacuous accusation of a pallid pall of cultural silence overhanging our country by Mr. Sam Jonah, a prime beneficiary of the real Rawlings-minted culture of silence, and violence, under the tenure of President Akufo-Addo. Significantly must be pointed out that it was just shortly after Mr. Amidu had been jackbooted from the Atta-Mills' cabinet and the assumption of the Presidency by Mr. John Mahama that Mr. Amidu wrote and published reams of newspaper columns claiming that the Mahama Posse was ravenously hankering and thirsting for his blood.
Was he, in retrospect, crying "Wolf!" then, in view of what we presently know about his deep-seated hatred and implacable contempt for President Akufo-Addo, and the latter's government of the New Patriotic Party? Can the word of Mr. Amidu really be trusted, in view of his flat refusal to both indict and prosecute the then-Candidate John Dramani Mahama, with foolproof evidence provided him and personally collected from UK's Serious Fraud Office (SFO), with the solid airtight backing of the latter's allies and collaborative counterparts in France and the United States of America? Couldn't Mr. Amidu very well be covering up his own gross professional incompetence by sheer pretense, being that the Agyapa national contretemps, duly submitted for parliamentary oversight and approval, was nowhere in sight and within the prosecutorial crosshairs of his purview as Independent Prosecutor when Mr. Mahama's European Airbus Payola Scam was exposed to the media spotlight?
To be certain, his flat refusal to prosecute the former President may very well have boldly encouraged the Otchere-Darko Gang to have so cavalierly supposed that it could so easily and cheaply get away with the potential Mega-Scam that this in-your-face abortive capital heist entailed. For Mr. Amidu, therefore, it well appears that what is perfectly kosher for Kwame Gonja may not absolutely in any way be equally kosher or acceptable when done or executed by Akyem Darko and his robber-baron associates. So much for ethnic-based selective justice and double standards!
*Visit my blog at: KwameOkoampaAhoofeJr
By Kwame Okoampa-Ahoofe, Jr., PhD
English Department, SUNY-Nassau
Garden City, New York
May 4, 2021
E-mail: [email protected]