Nana Frema BUSIA: Authenticate Election 2020 Results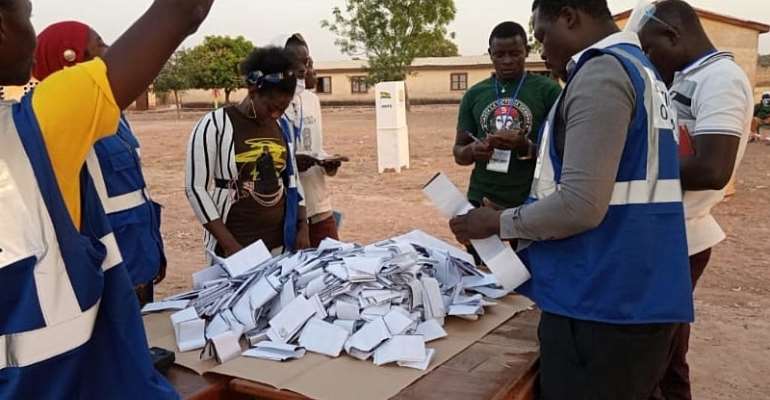 If an Election Petition is Frivolous
And has NO case Disclosed
IT ought to BE Dismissed
OUTRIGHT
So that we do not Reminisce
What Must not Be Missed
WIth OUTRAGE
Are we in Supreme Court?
Our time to Waste?
And Resources to Misplace?
For no Cause -Celebre?
EC Commissioner Must Testify
To Election Data Clarify
Release Jean Mensah from Shackles
And Democracy from Shambles
A Petition Accepted in Court
Must not lose Truth Ground
The law must help Account
For Every vote Count
The numbers must come Round
Varied Numbers Must Sync
With Asaase YaaGhana Synergy
The Truth banner RECTIFY
Do not let Democracy SINK
Let us in unity SING
EC Position that is the Pillar
That determines the Ruler
Must not Have Hands TIED
The TRUTH is not TIRED
Or being Tried and Fried
Our Nations Peace is on TRIAL
This not about JM Petition
We do not want any Pestilence
From Jean Mensah Silence
Whether Petitioner has No Case
Or Petitioner Has No Cause
The matter in the Grand Court
Is For Posterity Runners
Not for street Gunners
Truth must be Resilient
For Ghana Indigents
And Democratic Excellence
Asaase Yaa Ghana
Let Truth be our BANNER
Do not let the law be in Rust
This is the legal Crust
For our forward Thrust
Do not the Petition Extinguish Verily the Petition Distinguish
Use NOT normative hangman's
Noose
Develop salient Court RULES
Hold our LAWS TO ACCOUNT
For VALID VOTES TO COUNT
So in OUR EC, we can TRUST
Simply Let EC CLARIFY
And our souls shall be Satisfied
Copyright: February 21, 2021
Nana Frema Busia
Email:[email protected] yahoo.com