Recognise The Right People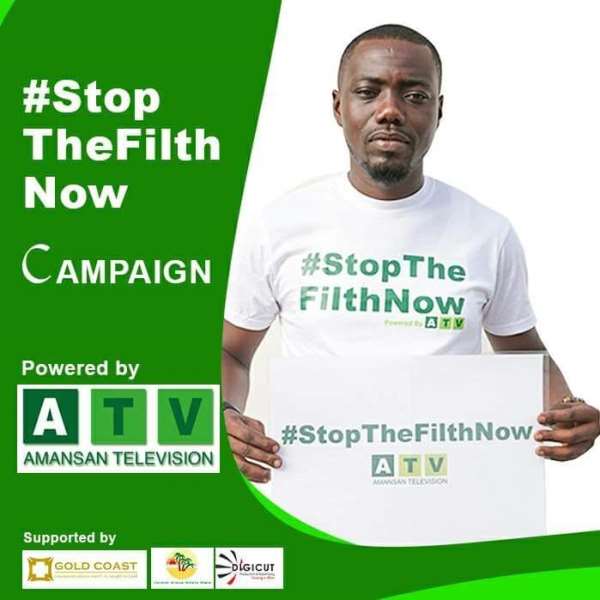 "Ghana my happy home, land of rich resources and mighty talents". My name is Nana Tuffour Asare, ATV Sanitation Prefect. I am not against anybody's glory or recognition but I think Ghana is where it is now because of our leaders' pick and choose attitude.
President Nana Addo Dankwa Akuffo-Addo in his inaugural speech entreated all Ghanaians to be Citizens and not spectators. He also promised Ghanaians that he will make sure Accra becomes the cleanest city in West Africa. This spurred me on in my fight against filth in this country regardless of the challenges hence my team and I began identifying areas which were engulfed in filth and by so doing attracted the attention of the then sanitation Minister, Hon. Kofi Adda, who organized a cleanup exercise in the drainage at Asylum Down opposite the Paloma Hotel just a few meters from the President's house at Nima.
ATV then took up the fight and launched a campaign dubbed #Stopthefilthnow in March 2018 which has been followed by a series of activities including educating the public on the effects of filth on the nation, its health implications etc. This campaign which has caught the eye of some private institutions in the country has sadly not received support from the Sanitation Ministry nor the MMDCEs.
Most agents and agencies concerned have turned deaf ears to my call for support but rather have been appointing some people as sanitation ambassadors in this country just because of the platforms they are affiliated to.
I humbly call on the president to advice his MMDCE's and Sanitation Ministry to desist from being discriminative as this will not encourage the right people championing the fight against filth in this country.
I believe the various agencies and agents concerned will help the President to achieve his vision of Ghana becoming the cleanest city in Africa if all involved in the fight are given the necessary push and equal recognition.
#Stopthefilthnow
God bless ATV
God bless Nana Akufo-Addo
God bless Ghana