After Buganda Showing Yellow Card to NRM; What Next?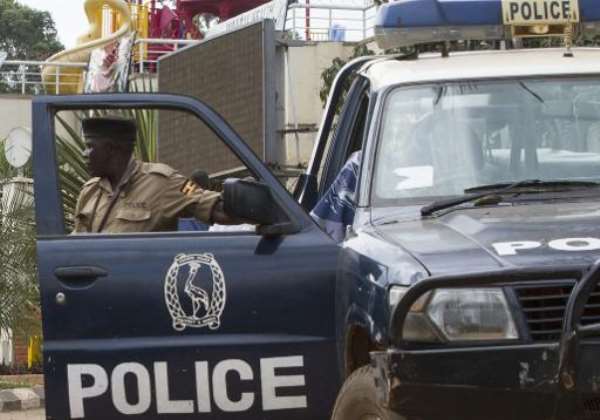 The emergency of the National Unity Platform (NUP) struck out many surprises and is causing more shocks. So far, returns from the January 14 election have introduced significant shifts in the voting ways. Long dominant NRM candidates, including party chairman, Yoweri Museveni are experiencing an embarrassing fall from grace to grass.
With a combined 41% presidential election tally, the opposition pulled their best performance since 1996. Conversely, with 59%, president Museveni had his worst posting ever. If this, in soccer terms, is the yellow card, in Ugandan politics it's the beginning of a yellow fall, risking a red card for total exit.
First off, several attempts to define NUP have been made. Majority simply call it a Buganda regional formation. But this is without sufficient backing, except that like many other political formations it was launched in Buganda. The fact that NUP fielded candidates across the four major ethnic regions of Uganda in this year's elections disarms many of the tribal tool with which to kill it in infancy. To call it tribal-based like president Museveni often insinuates is a desperate attempt to promote sectarianism—a felony recently accused against the Bizonto comedy group of committing against the government. And this, despite being a dangerous message, is also laughable. The president and NRM propagandists are suggesting that Ugandans from outside the central region who didn't endorse NUP candidates, premised their decisions on tribal attitudes. Wrong! As a matter of fact, those Ugandans were violently denied the opportunity of listening to the NUP alternative ideals—call it ideology.
What is Ideology?
It is not a monster abstract; it is simply a system of ideas upon which economic and political policies are anchored. The long term NRM ideology envisions a united Africa. That of NUP seeks economic and social empowerment of Ugandans first. To drive it home NRM has for the last two decades prioritized infrastructure linkages and energy connections. NUP seeks to change this approach by prioritizing agriculture, health and education. They believe that the nation's agricultural potential alone can gradually generate potential revenues and reduce the national debt burden as well as independently facilitating the construction of modern highways and power dams without much resort to external borrowing. This is what Vietnam adopted—mainly by maximizing coffee production. Surely this sort of ideals cannot be limited to a particular ethnic region. And if all Ugandans were permitted a chance to listen to NUP, it would impact their attitudes positively as it did to the information-rich central region that couldn't be stopped from listening in.
Are tribal parties possible in present Uganda?
No, and if they are, then the Independent Electoral Commission (IEC) is to blame. The Political Party and organizations Act is categorical on this. No such party should be registered and the IEC which conducts that role is pretty aware of the repercussions.
But to understand the perspective from which president Museveni and others draw the thinking of a possible tribal-based NUP party, you dig into our history. He is not alone. All of us Ugandans have grown up with a stubborn confusion, in fact a stupid stereo type about this sub-region called Buganda. We have grown confusing Buganda nationalism with tribalism. While nationalism 'identifies' one's own nation and support for its interests, tribalism implies the possession of a strong ethnic identity that separates one member of a group from the members of other groups. I contend that Baganda are not tribalists. They are nationalists. While the former is a negative adjective; the latter is a positive one.
For 35-solid-years since Baganda first allied with Yoweri Museveni's group (1981 to 2016) from the Luwero triangle where they rejected their own Andrew Kayira, they have instinctively been basing their decisions on strategic Buganda national interests; not tribal issues.
Baganda have previously massively supported either president Museveni or Dr Kiiza Besigye in 1996, 2001, 2006, 2011 and 2016. In those elections, they strategically rejected their own Paul Kawanga Ssemwogere, Muhammad Kibirige Mayanja, Ssebaana Kizito, Miria Kalule Obote, Abed Bwanika, Male Mabirizi, Beti Kamya and others not because they doubted their clan lineages but perceived them too weak to guarantee Buganda's major interests of the time. They preferred president Museveni not due to his leadership acumen, but the commitment to consolidate their key issues—(i) the Kabakaship institution—which symbolizes political and economic stability through peace and harmony and (ii) containing the northern Uganda insurgence, which, some of its promoters had earlier backed the fall of Kabakaship.
Three decades down the road, and five unbroken presidential terms, Baganda now feel they have rewarded president Museveni enough if he were appreciative. They feel he has thankfully played his role as far as they are concerned and can happily be retired. The Kabakaship is now firm and the old bitter sentiments between northern and southern Uganda communities are no more as evidenced by on-going intermarriages and business transactions.
The current economic factor
Buganda's present challenge is economic in nature and not tribal in shape. For every prime piece of land on sale in the region, the transaction is between a Muganda to a non-Muganda save the few cases of diaspora-based Baganda. The land sales are out of economic pressure and not pleasure. The entire community is experiencing a similar fate. They have, for decades tolerated president Museveni to fix the economic mess but to no tangible effect. Land commissions of inquiry after another have been created and produced reports but conclusions have remained starched in government shelves.
Hence, more than any other issue, the economic factor—which indeed can be fixed by a change in public investment priorities, is cause for a yellow card flashed to NRM government in the Buganda region. The red card is certain to follow if NRM sustains policies that sideline the social cover areas—of agriculture, health and education.
The day another ethnic region in north, east or west will sustainably listen to the NUP national economic prepositions, next will be a political Waterloo, more than the present political wave.