Rawlings Burial… Why Not Asomdwee Park? Asks Nkrabeah Effah-Dartey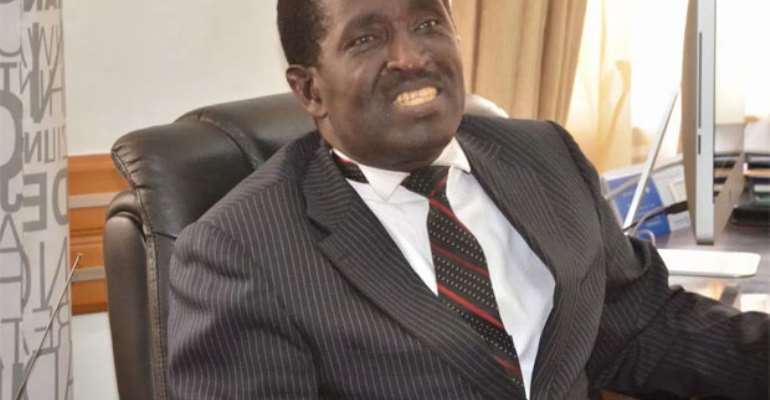 Reader, I have a genuine problem.
According to media reports, the government and the family of the late President Ft Lt Jerry John Rawlings have finally agreed on the funeral arrangements and have decided that he should be laid to rest at the Military Cemetery at Burma Camp.
I beg to differ.
Why the Military Cemetery?
Let us approach the problem dispassionately.
The "military cemetery" is primarily a burial ground for soldiers who die in active service at the frontline – ask the CDS and he will confirm that it is not that every soldier, retired or active, who dies, that must be brought to the military cemetery.
After all, the military is no different from other state institutions – Police, Ghana Commercial Bank, District Assemblies…they do not have "specialized" cemeteries.
The military has its own cemetery because of burying "war dead" – those who fell in active service, on the line of duty.
In fact, all over the world, and especially in our tradition, a dead body belongs to the family who alone have the sole authority to decide where to bury their deceased family member – be he a General, a Captain, a director or a whatever.
Now, in Ghana, no less a person these someone who by default led this country for 11 years and by election was President for eight years – he dies and you want us to dump him among the military "war dead" at Burma Camp? No Sir.
When Osagyefo the President, Dr. Kwame Nkrumah, died, he was initially buried at his hometown, Nkroful in the Western Region. Later, a whole mausoleum was built at the old Polo grounds at the very spot where he declared March 6, Independence of Ghana. Today as I write, Osagyefo's burial ground is a tourist piece in Accra.
After him, President Akufo-Addo, father of our current President, died and was buried in his hometown, Akropong, where rumors have it that plans are afoot to build a befitting memorial for him.
When President Mills died in office, we had to grapple with the problem of where to bury him. Finally a decision was taken that since he was the first ever President to die in office, we should create "Presidential Burial Ground" loosely called "ASOMDWEE PARK" located behind Independence Square on the road to the Castle.
So, Mills was buried at Asomdwee Park.
Most unfortunately, the NDC Administration, which succeeded Mills' own NDC government, abandoned the burial ground that today as I write "Asomdwee Park" is nothing to write home about.
I remember sometime in the 1980s I travelled to Nairobi Kenya and I saw next to the Nairobi International Hotel the burial ground for their late President, Jomo Kenyata – uniformed military personnel in official guard at the cenotaph!!!
Why not use the death of President Rawlings as an opportunity to further develop ASOMDWEE PARK as the hallowed burial ground of Presidents of Ghana? Why go to hide his dead body among dead corporals, WOs and Colonels in unmarked graves at Burma Camp?
Imagine a visiting President to Ghana from one of the European Countries who wants to lay a wreath at the tomb of late President Rawlings – he will be driven to the soldier's war memorial at Burma Cape, to see only a tombstone!!!
No Sir.
I recommend very strongly that even though time is not on our side, we should do everything possible and upgrade ASOMDWEE PARK and make that place as executive as possible to attract tourists like those who flock to Nkrumah's mausoleum every day.
But one more thing, what is this I hear that there is a vigil at Air Force Base for the late President? What business has the deceased, the decades retired officer got to do with Air Force Base?
CDS, why did you agree to release the military grounds for a vigil for a retired officer of 30 years and more?
Let us avoid creating a fertile ground for the emergence of possible "Rawlingses" in future. The man was an accident in our history, so let us distance him from the military and celebrate him as a President which he was, for two full terms.
From Nkrabeah Effah-Dartey