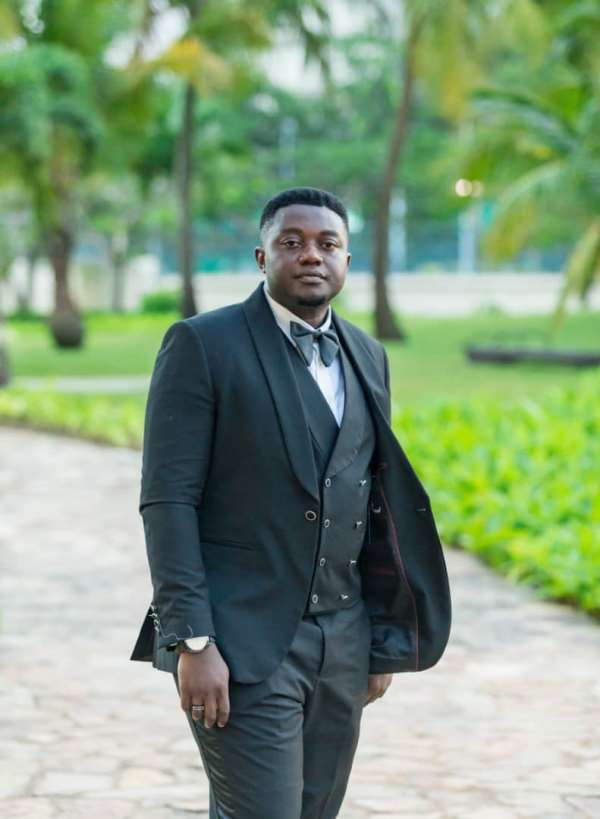 Futurity megahit hinges on springtime virtuousness and the center of bringing any dream to fruition is self-discipline. These exponents have found to be indispensable in the memoir of an indomitable and industrious young Patriot.
Kobina-Amo Aidoo had his prime education at the KNUST Basic and JHS School where he perdured to the all-boys renowned Senior High School in the Central Region, Mfantsipim School. The Kwabotw3 alumni outmatched rendition earned him a deservedly admission slot into the Kwame Nkrumah University of Science and Technology for his first degree in BSc Human Settlement Planning.
His capabilities proved justifiable when he had the hap to further his education in China, Jiangsu University. There, his unobtrusive leadership expertise exuded remarkably with his ascension as the NUGS Organizer (2016-2017), Provincial Coordinator for NUGS Jiangsu province (in charge of 4 Cities - Changzhou, Xhuzhou, Zhenjiang, and Nanjing with over 1,400 Ghanaian Students under his jurisdiction in China) 2018-2019 academic year.
Kobby as affectionately called became a household name among relatives and the populace in his political venture. His adventure into the political arena at that early stage envisioned that an extraordinary leader was bound to emanate. He reverently gave credence to the ideologies of the New Patriotic Party, NPP affirming his political affiliation.
Kobina-Amo Aidoo's political journey thus far has very endowed achievements given the positions held. In the Suame constituency, he was the pooling agent for Freeman pooling station during the 2008 elections and later on became the Secretary for the pooling station in 2012 which afforded him to be a member of the Suame Constituency research team from 2012 to September 2016 before leaving Ghana.
It has been an old age dictum that once a warrior always warrior. He wasn't relentless in the diaspora turf during his stay at China.
His ingenuity and hard work bestowed on him the NPP Deputy Communication Officer, Jiangsu Province 2017. He contested and won the 2nd Vice Chairman Position of Jiangsu chapter and shortly after his victory, he was appointed as the National Deputy Youth Organizer, NPP China.
Maintaining power in 2020 was a Patriotic liability hence compelled him to move down to Ghana to join the campaign trail of the New Patriotic Party. His destination was Ashanti Regional for sure given his mother constituency to be Suame constituency.
Ahead of the 2020 elections, Kobby was given the opportunity to serve as the Secretary to the Youth Wing's Intelligence Team (the eyes and ears of the campaign in-charge of overt and covert operations), Member of the Strategic Campaign Team, Finance Committee, and member of the Regional call and collation command center on election day.
The commitment and dedication in delivering on his mandate was unrivaled especially at the grassroots level earning him the name Grassroot Commander.
Indeed, Kobina-Amo Aidoo, Kobby is an industrious young patriot worth emulation for striving Patriotic elite.
NPP has the men!!!