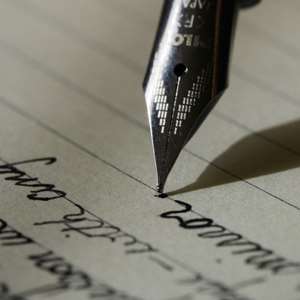 Yes. The angel paid a visit. He did at a time we expected to hear good tidings as we journeyed into the new year. His words though, proved to be that which punctuated a shift from one chapter to another. Initially when we heard him, our souls leaped for joy and the very foundations of our being were filled with hope. The year we were promised was pregnant delivered unto us a baby who looked like remnants of an incomplete abortion with dismembered limbs and a disfigured frame.
We wished we were prompted by a tocsin, but the ill-wind of the pandemic swept throughout the globe with supercilious intolerance and a stiff bearing which betokened suppressed hostility. The world was brought to her knees; busy cities were deserted , streets miles away were connected via WhatsApp with professional and social life driven out from the core of our being while business as usual was carried out in the dismal prism of Zoom.
Many years are written in gold in the books of history; some for good reasons and few otherwise-2020 is no exception. Much as we can never forget the pains we went through in 2020, most of them we still have, and shall still see, we would use it as an opportunity to reflect on our past and develop the years ahead of us.
So then do we hail this year as a virgin with a thickened and renewed endometrium to house the goodies dissipated by the angel last night. Not only did the pandemic pummelled our young economy. It has really changed the normal way of doing things . The digital revolution has been radically acelerated, fragility of health systems exposed and the worsening of one of today's great scourges; inequality.
As the second wave of the pandemic lingers on, coupled with a variant of the virus identified in some parts of the world, we can no longer wait for a vaccine. Hitherto, vaccines used to take 10-20 years to create, but today there are over 300 projects, including dozens in advanced stages of clinical trial. Our president promised us the vaccines, which is meant to protect infected people by making their symptoms less severe, should be expected in March 2021. With this in mind we wish to see Covid-19 not suddenly disappear, but fade into the background.
The post- Covid-19 era is expected to be far more digital. Remote working will now be online retail. This would have an effect on how we live, what we buy and where we work.
The effects of the pandemic was not limited to public health as foreign investors, desperate to shed risk withdrew their cash from our part of the world. Again, falling global trade, decreased commodity prices and vanishing turnout time put export revenue and the supply of foreign currency in a free fall. This resulted in a struggle in paying for inputs and services, let alone fund emergency health or economic progress; IMF then became our last resort. However, we await the real impact of the pandemic on the economy as government support seems to have veiled it.
As we went short of aid in 2020, 2021 would offer our leaders ideas on how to put scarce money in safety-nets rather than in wasteful grandiose projects. Also, the urge to raise more revenue in taxes would compel government to offer better governance, more accountability and more democracy.
We know we are poorly placed to recover from the effect of the pandemic having little in safety-nets and fiscal space to cushion the impacts of the severe economic recession that both the IMF and World Bank have predicted. Millions of people have lost their jobs and other sources of income. We know this may cause widespread social distress and possibly political upheaval, especially among young people who , more than ever lack work and opportunities.
It is on the back of this convergence of economic, social and political crises that we plead that 2021 shouldn't give us a second dose of 2020 by giving us leaders who are architects of a bold new era as the presidential election is being challenged at the Supreme Court.