Anxiety, Prayer And Thanksgiving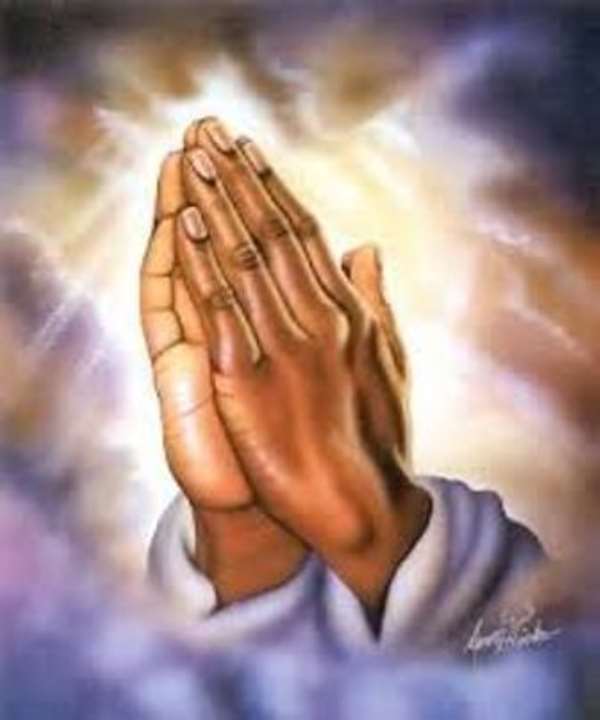 "Do not be anxious about anything, but in everything, by prayer and petition, with thanksgiving, present your requests to God. And the peace of God, which transcends all understanding, will guard your hearts and your minds in Christ Jesus." (Philippians 4:6-7 NIV).
Is there anyone who is not anxious or who does not worry about anything? Almost all of us have anxieties or worries of some kind. Therefore, it may seem that the Apostle Paul is asking Christians to do the impossible, or is he?
Many people have the luxury of reading this article on their cell phones, laptops, desktop computers etc. in the comfort of their homes without any restrictions on their movements. We are free to go where we want, say what we want, and do what we want. It was not so for Paul when he wrote these words in the Letter to the Philippians. He was in prison in Rome.
In the midst of his confined and uncomfortable conditions, perhaps bound in chains and uncertain about his fate or future, he was still able to say that we should not be anxious about anything, and that in everything by prayer and petition, with thanksgiving, we should bring our requests to God. The calmness, confidence, and faith in God could only have come from the peace of God that passes all understanding, the same peace he wishes on Christians to guard our hearts and minds.
Paul was speaking from experience because he was no stranger to incarcerations. He was not telling Christians to do something that he had not done before. He knew that a person can cast anxieties and worries away even when he or she is serving time in prison. He and Silas were in prison at one time. They prayed and sang praises unto God, and the prison doors opened and their chains loosened (Acts 16:22-28). Imagine that while in prison, instead of blaming God for their incarceration, they prayed and sang praises unto God!
There is a good chance that many of us are enjoying more comfortable Christian lives than Paul did. Chances are many of us have not suffered the way Paul did, even though he was much closer and more dedicated to God than many of us will ever be. For the sake of the Gospel, Paul was imprisoned a few times, flogged, exposed to death, stoned, shipwrecked, spent time on the sea, faced danger from rivers, bandits, fellow Jews and Gentiles; and often went without sleep or food, among others (2 Corinthians 11:23-29). In spite of all those sufferings and hardships he went through, Paul says don't worry, don't be anxious, just pray and give thanks to God.
Admittedly, we do have our own problems, threats and insecurities exemplified by the coronavirus / COVID-19. There are genuine fears, anxieties, and worries about the extent and severity of this pandemic. The threats of sicknesses and deaths, loss of jobs, economic instability, and general insecurity are enough to make people anxious. However, it is especially in times like these that Paul would encourage us that we should not be worried or anxious about anything. Instead, in everything, we should pray and give thanks to God.
It is possible for us to stop worrying by the help of God because with God, all things are possible. We should not let our worries and anxieties drag on and dominate our lives. Whenever anxious thoughts come to our minds, we should counter with prayer and thanksgiving. We should occupy our time and space in our minds with prayer and thanksgiving so that no room is left to entertain worries and anxieties. The problems and troubles may not necessarily go away at our preferred times, but we would free our minds from anxieties and worries by bringing them to God in prayers and leaving them in His hands.
To reinforce prayer and thanksgiving as weapons to fight anxieties and worries, Paul invites Christians to rejoice in the Lord always (Philippians 4:4). If we are praying about everything, giving thanks, and rejoicing in the Lord always, there will not be enough room left for worries and anxieties. In addition, we would be inviting a higher power, the Almighty God, to come to our aid. Not only can God change our states of mind and fill our minds with pleasant and liberating thoughts, but He can actually take away the underlying problems as well.
When Paul says that in everything by prayer and petition, with thanksgiving, he means "everything." And when he says rejoice in the Lord always, he means "always." He means in good times and bad times; in riches and poverty; in sadness and happiness; in our employment and joblessness, in our successes and failures; in sickness and good health; and in births and deaths. It takes faith and courage for us to give thanks and rejoice when things are crumbling around us and everything seems to be going from bad to worse. Yet, that is what it means when Paul says we should give thanks in everything and rejoice in the Lord always.
Many of us pray, but we do not leave our burdens completely in the hands of God. After praying, we still carry the burdens with us; we do not let go of them, but we should if we are to be set free from anxieties and worries. The real challenge is to learn to leave our burdens with God and not worry about them any longer.
Similarly, many of us give thanks to God, but we are too selective in our thanksgiving, preferring to do so only when God does something special for us. We should never underestimate the power of thanksgiving. The thanksgiving Paul is talking about is not limited to answered prayers or special occasions. Of course, when God does something special for us in an answer to our prayers, or out of His own goodness and benevolence, we should thank Him. However, all of us who are alive have a lot to be thankful for because of God's abundant grace and providence in our daily lives. And so let's overcome our anxieties and worries; let's bring all of them to God in prayer and thanksgiving, and leave them with Him; and let's invite the peace of God which passes all understanding to guard our hearts and minds and radiate joy within us.
Today is Thanksgiving Day in the United States. It is an annual national holiday and people in the U.S. are happily celebrating the occasion and giving thanks to the Almighty God. It started as a celebration of good harvest in 1621 at the Plymouth Plantation in Massachusetts when the English Pilgrims who were the new settlers in the U.S., shared a meal with Native Americans who were the original natives of the land. President Abraham Lincoln declared Thanksgiving a national holiday in 1863. May God fill us with the spirit of gratitude so that we may find many ways to express our sincere thanks to the Almighty and to our fellow human beings. Happy Thanksgiving!
Prayer is the key. May God grant us the grace to seek Him daily through our prayers.
Dr. Daniel Gyebi, Attorney-at-Law, Texas, U.S.A., and Founder, PrayerHouse Ministry, Kumasi, Ghana.
PrayerHouse Ministry is dedicated to providing a quiet facility for Christians to pray individually by themselves without any intermediary priest, pastor or any other person. This is a free service. No money is demanded or accepted. One facility is located at Kyerekrom / Fumesua, near Building and Road Research Institute Offices, one mile off the Kumasi-Accra Road and next to a house called Grace Castle. If you are interested, please contact Agnes at 054-7498653. Another is located at Kantinkyiren, at the junction of Kantinkyiren and Konkori, off the Kumasi-Obuasi Road, branching left at Trede junction. Contact Kwadwo at 020-8768461 / 0246-989413.