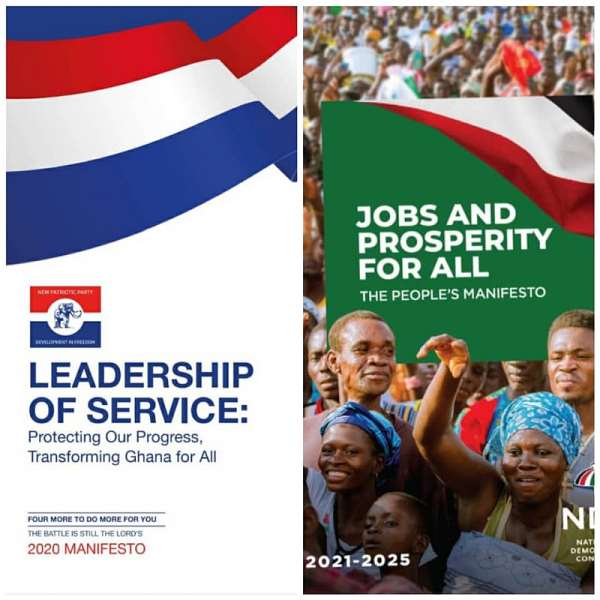 I have taken close look at the Manifestos of the two major parties. Under natural resources both captured Land, Forestry and Mining. Both failed to capture our water resources which both governments have failed to protect even though millions of money has been spent on supposed projects to stop illegal mining. Both parties have shown that mining is more important than portable water that we drink. Looking at the failure of both governments to tackle the water pollution especially in the Western Region that threatens the ability of Ghana Water Company to supply clean water to communities. People are the most important resource for any nation you can be sure that the brown, chemical infested waters will remain so for another 10 to 15 years if the pollution is not tackled outright. Should they have touched on the issue and provide a road map to making our waters clean again? Yes! They should have; looking at the fact that the problem has cost the nation millions, lives, as well as healthcare expenditures as people are getting sick. Another concern that is not addressed and costing the nation, is the corruption related to illegal mining and water pollution have been left out and not dealt with and the criminals are walking free.
Also missing is a proper developmental plan for mining communities from where mining resources emanate. These communities have been left at the mercy of the mining companies with evidence showing that governments over the years have not had any proper developmental strategy to turn these mining communities into a proper model communities.
Anyone from these two parties who disagrees with me should take a look at the two manifestos and come and engage me in a healthy conversation about the issues I have raised. I have to admit that these two manifestos may arguably be the best the two parties have provided to the people in the same election year ever but both have intentionally left out key issues relating to water bodies. Both parties know they have failed to deal with this related issue yet, keep throwing money at it.
Signed
Makafui Awuku
Founder Mckingtorch Africa