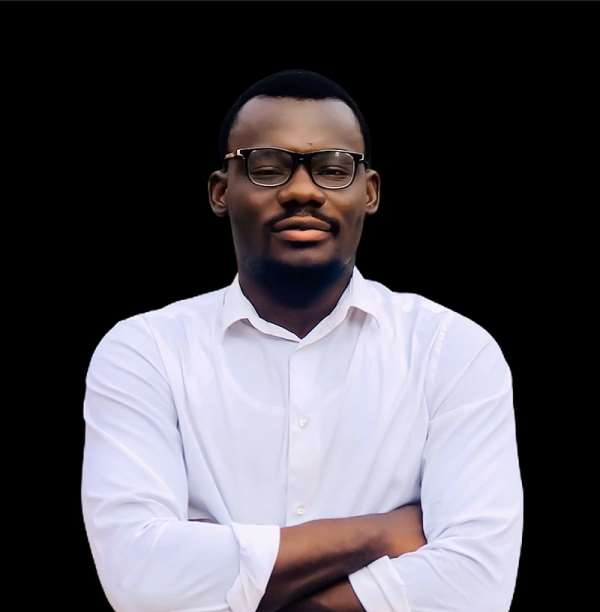 Gardawheh Gad Boe
Climate change is one of the most complex issues facing us today. It involves many dimensions like science, economics, society, politics, moral and ethical questions, and is a global problem, felt on local scales, that will be around for decades and centuries to come. Carbon dioxide, the heat-trapping greenhouse gas that has driven recent global warming, lingers in the atmosphere for hundreds of years, and the planet (especially the oceans) takes a while to respond to warming. So even if we stopped emitting all greenhouse gases today, global warming and climate change will continue to affect future generations. In this way, humanity is "committed" to some level of climate change. Climate change crisis will be determined by how our emissions continue and also exactly how our climate system responds to our emissions.
Despite increasing awareness of climate change, our emissions of greenhouse gases continue on a relentless rise. In 2013, the daily level of carbon dioxide in the atmosphere surpassed 400 parts per million for the first time in human history. The last time levels were that high was about three to five million years ago, during the Pliocene age.
For the last decade, Liberia has experienced extreme weather (warmer temperatures, increases in annual rainfall, and increases in the frequency of heavy rainfall events) mainly due to climate change. Liberia is vulnerable to the impacts of climate change. These climate change impacts present challenges to the country's socio-economic development. Liberia's low adaptive capacity to respond to climate change is partially due to the effects of the 14 years of civil war. To identify adaptation priorities and implement appropriate adaptation plans and strategies, financial, technological, human resources and adequate data on short and long-term climate change impacts are needed
Climate changes can affect agricultural lands and production, and threaten agricultural livelihoods. Increases in total annual rainfall and in the number of heavy rainfall events may cause floods that erode and inundate agricultural land surfaces, subsequently reducing soil quality and threatening crop yields. Changes in climate also influence livestock grazing and survival, pest and weed resistance, and the prevalence of animal diseases. In July, 2018, massive flooding caused by heavy rainstorm affected nearly 30,000 people and left them homeless without food and water in Margibi, Montserrado and other parts of Liberia , one of the worst recorded in the country's history and most of whom are already destitute and struggling with poor infrastructure. In addition, basic infrastructural facilities ( Schools and Hospitals) that provide the much-needed social services get swallowed leaving thousands without access to affordable healthcare and education. In March 2007 , and May 2020, a storm which many described as severe destroyed several homes across Nimba and Montserrado County, leaving scores of residents homeless and unspecified amount of property damaged. If these negative impacts of climate change are not properly managed, agricultural production would lead to an increase in food prices, reduced access to and availability of food, and an increase in nutritional deficiencies in vulnerable populations and families. In addition, warmer temperatures would lead to a decline in fish stocks, potentially exacerbating non-climate stressors threatening fisheries, such as overfishing, increased demand for fish, lack of surveillance and control of industrial and artisanal fishing activity, civil war, and pollution. Non-climate stressors that pose a threat to agriculture and food security in Liberia are increased pressures on land and natural resources, intensified agricultural activity, and poor land and natural resources management.
Coastal zones harbor is an important sources of energy and serve as recreational and residential areas. Sea level rise poses a threat to human and economic activities and ecosystems along Liberia's coast. A rise in sea level can enhance coastal erosion, which can destroy infrastructure, agricultural land, natural resources, and ecosystems. Communities in informal settlements and temporary or poorly-constructed housing in coastal zones are at particular risk, as they have low adaptive capacity to respond to the impacts of sea level rise. Populations whose livelihoods depend on fishing and farming are vulnerable to coastal flooding, erosion, land degradation, salinization of soil and freshwater sources, sedimentation, and siltation. In addition, sea level rise, higher sea surface temperatures, and stronger winds may affect upwelling patterns and alter the composition of coastal ecosystems. Non-climate stressors that further increase vulnerability to climate change impacts include inadequate drainage systems, high concentrations of human and economic activities such as mining, overfishing, pollution, agricultural runoff, and the lack of embankments.
It can also be recorded in March, 2019, the Liberia water and sewer corporation ( LWSC) experienced the intrusion of the Atlantic Ocean into the St. Paul River which serves as a source of portable water as a result of climate change causing customers to experience the flowing of salty water from their faucets, prompting numerous complaints to the Liberia Water and Sewer Corporation ( LWSC).
Every now and then, coastal erosion is taking away homes and hard-earned meager resources of our compatriots while we sit and shape blames on authority or give illusive hope or share pseudo relief items to gain political favor. Notwithstanding, these are not just the solutions to the worsening coastal erosion problem along Liberia's shoreline, but the changes in the attitude, behavior and mindset of the people who are directly affected by this devastating erosion on the coastline. Most importantly, there must be the people will, institutional will, international will and political will to finding amicable remedies to the worrisome encroaching sea.
Montserrado, Grand Bassa and southeastern counties frequently suffer sea erosion. May 28, 2008, Coastal erosion wiped out dozens of homes and left nearly 200 inhabitants homeless in Buchanan, the second largest city in Liberia. The situation is clearly posing a threat to the entire city of 200,000 inhabitants. Since 2006, the sea has been gradually encroaching on Buchanan leaving more than one hundred homes destroyed and displacing hundreds of people, and it is still getting worse. Coastal erosion is a problem all along Liberia's coastline as eight of Liberia's 15 counties have their main settlements on the coast.
Look at D. Tweh High School, one of Liberia's public high school being swept away due to the sea erosion. Consider the populous West Point community in the heart of our nation's capital that is being squeezed with countless number of homes submerged underwater or at the point of being wiped out in the not too distant future. Also, more than ever before in the history of Liberia, many inhabited coastal communities are being plunged or on the verge of being submerged beneath the vast Atlantic Ocean. The consistent occurrence of coastal erosion along Liberia's coastline is the high increase of sea level due to the melting of glaciers that comes with high current, high energy wave patterns and storm surges combine to create serious levels of coastal erosion and is caused by global climate change.
Moreover, political will is very paramount in ensuring our leaders take appropriate actions to protect massive flooding, coastal erosion and displacement of people. It is time to push our leaders to ensure that they uphold their promise to combat climate change. In Liberia, our Government has sign up to many international treaties, and agreements as well as approval numerous legislations, regulations, policies and laws to guide against climate change. Howbeit, most of these brilliant documents are yet to be turned into practical actions.
The Liberian Government must begin the work of ensuring the popularization and implementation of all climate change related documents through consulted and coordinated efforts involving every state actor. The time for blame shaping game is over! Our Government must work towards long-lasting initiatives that will help prevent or minimize climate changes impacts. Our Government must no longer wait until hundreds of people become displaced or infrastructural facilities that provide the much-needed social services get swallowed before taking actions and calling for help. The science of climate change must be incorporated in the national curriculum so as to engage and educate the present generation of young Liberians to learn about the effects of the climate crisis and develop possible solutions to solve one of the greatest crises in human history. When young people are involved in the fight against climate change with their energy, enthusiasm and innovation, there are endless possibilities.
Now, it is the time to get everyone involved in solving the climate crisis. Already many voluntary organizations are leading the quest for a greener future to save our planet. There are more dedicated, determined and committed environmental enthusiasts who have joined the implementation of building sustainable Liberia and create an ecosystem of innovation in the areas of Energy, Water, Food, Waste and Ecology utilizing a youth-led sustainability movement. We need not to retreat from this battle affecting us because it will definitely have substantial impact on our children, grandchildren and generation yet unborn. We need to tackle climate change through our collective efforts to make our planet and our environment livable.
Furthermore, we are asking young people to take practical actions/steps to protect our one planet. Whether it is community engagement for coastal defense, reduction of emissions, nurturing emerging environmentalists, protecting our wetlands, coastal cleanup initiatives, afforestation, agroforestry, environmental advocacy and Climate communication or outreach activities, we should continue the fight against climate change for the betterment of our planet.
It is on to everyone to begin the work of solving the climate crisis through our collective actions. It is on us to begin to change our attitudes, behaviors, and mindset to combat climate crisis. It is on us to rethink the way we utilize energy that is threatening our very existence. Together, we can tackle climate crisis and save our planet for ourselves and the next generation.
About the Author:
Gardawheh Gad Boe is a Geologist (B.Sc.) and an Environmentalist ( M.Sc.) currently occupying the position as an environmental intern at Environment, Health and Safety Lab in Casablanca, Morocco. You can contact me via email: [email protected]