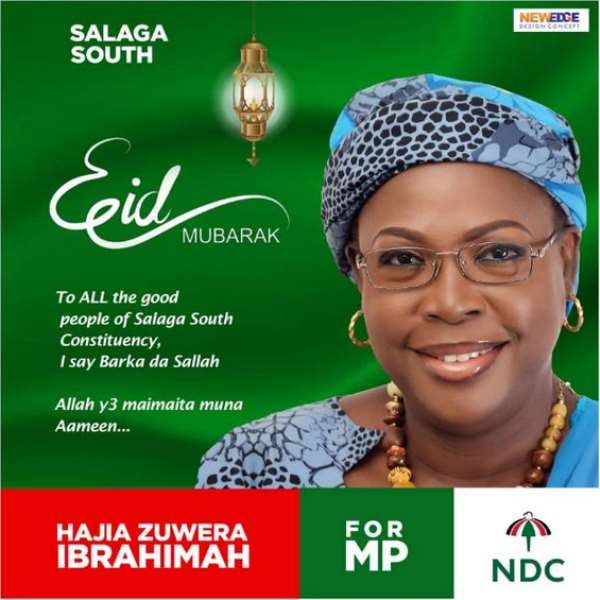 In deepening her youth engagement, Hajia Zuwera Ibrahimah, the NDC Parliamentary Candidate for Salaga South joined the youth of Grunshie Zongo at a MusicFest to launch a new album by Jagiri Yayibo alias Kalandan Boy.
The youth numbering over 200 was excited with Hajia's unannounced presence and feted her to a classical hit in Konkomba titled Nsigar which means 'Impromptu'.
Hajia Zuwera exhibited her dancing skills when she joined the clearly excited youth on the floor.
In a short address, Hajia Zuwera praised the artistes for their creativity and added that music motivates the mind and so they were playing a crucial role in making sure we all lived life to the full.
Hajia told the youth to be diligent in their chosen professions and reminded them about the NDC's commitment to the creative arts and assured them of a revival of the industry when the NDC comes back to power in 2021.
The NDC PC purchased the first copy of the new album which is titled Nwule Nye Lengansani in Konkomba and which means 'a person with the poor background can rise to glory' at 200ghc and once again joined the artist Jagiri Yayibo on the floor to signify the official release of the album.
Hajia Zuwera was accompanied by the constituency Vice-Chair, Alhaji Awudu Abaah, the constituency secretary, Alhaji Hairat, the constituency Organizer, Murtala Falalu, the campaign manager, Alhaji Inusah Mahama, and other branch and constituency executives.