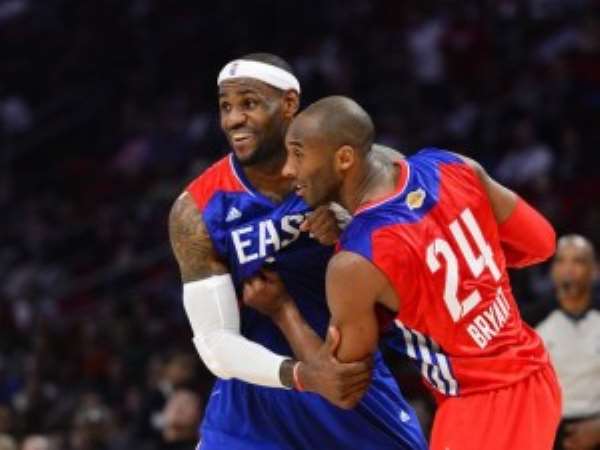 he video is one of the most obscene that television has ever shown.
There was this Black American. And this car.
There were three or four White policemen standing near the car. The Black man came round, passed them and made towards the door of the car.
He wasn't running. He didn't have anything like a gun or offensive weapon in his hand.
Yet as he tried to enter the car, one of the White policemen went close to him and seemed to try to stop him. Next thing – the policeman had begun to shoot.
Seven times, he pumped bullets into the Blackman's back!
Yes -- the White cop fired his gun seven times.
Why so many? Even in brutal Western/Cowboy films, an unarmed person, offering no resistance whatsoever, is not used as cannon fordder in this mindless way?
The Blackman into whose back seven shots were fired at close range, was Jacob Dean.
A decent human being wouldn't do what was doneto him to a chicken. Or turkey. To say nothing of a dog! Seven shots? The wonder is that Jacob Dean did not die on the spot. Surgery may have saved his life for now. But he's likely to remain paralysed for the rest of his life.
What viewers of the video of the shooting could not see were three children who were in the car when the policeman opened fire. Imagine the trauma those children will suffer for the rest of their lives. You're sitting in a car waiting for you Dad, and then you hear seven loud gunshots – Bang! Bang! Bang! Bang! Bang! Bang! Bang! – fired right into your eardrums?
In case you haven't heard the story, here is a newspaper report of the incident:
QUOTE "Three months after a Minneapolis police officer killed George Floyd [by pinning Floyd down on the ground with his knee until he suffocated to death] sparking national protests, police in Kenosha [Wisconsin State] shot a Black man in the back as he got into a car, with his children inside, according to a video...
"Violent unrest broke out after video of the shooting of Jacob Blake, 29, was widely disseminated on social media.... The incident also propelled Wisconsin, already a battleground state in the upcoming [US] presidential election, into the centre of the "Black Lives Matter" movement....
"Jacob Blake, who was shot at close range at least seven times, was in stable condition ...after surgery, his father said.
"Angry crowds gathered soon after Blake was shot...At least three Kenosha garbage trucks were burned ... and windows were shattered at several businesses. Written with spray paint on the courthouse [read]: "They kill us because they fear us." …. And "Be water, spread fire."....
"The video posted on social media, shows Blake, wearing a white shirt and black shorts, walking to a small grey SUV.[car]. There is nothing in his hands. Two male (White) police officers follow him, their guns drawn. As Blake opens the door to get into the SUV, an officer grabs his shirt, then shoots him in the back at close range. Seven gunshots can be heard, followed by the car's horn, as Blake slumps forward. A woman who followed them to the SUV screams...Three of Blake's six children were in the SUV when the shooting occurred... [They were aged] 8, 5 and 3.
"They saw a cop shoot their father," [someone] tweeted. "They will be traumatized forever. We cannot let officers violate their duty to PROTECT us. Our kids deserve better!!"....UNQUOTE
Following the great publicity given to the shooting of David Floyd three months ago,, which led to the emergence of the "Black Lives Matter"movement across the US, the latest shooting has come as a great shock to, and surprised, many people. It's as if the policeman who fired the shots lived on another planet.
The sheer brazen unconcern with which theWhite cop acted has aroused many Black Americans, including those who usually feel either unqualified to make public statements about political and social events, or who do not care enough about such events as to put their sports business, or social careers at risk, in making public protests, to come out of their shell. At the instigation of star players, two widely publicised play-off matches between four of the NBA's biggest teams were called off. There could be more cancellations and even a complete boycott of the finals of the NBA 2020 season.
Women's Basketball is also under threat. Other sports, including the National Football League (NFL) and Major League Baseball, and Major League Soccer, may experience boycotts of their own. Now, sport is big business in the USA, and since some of the biggest sports stars are Black, the US economic and political systems will be shaken if the players are able to present a united front and use boycotts as a weapon against police brutality towards Black men.
What some of the Black sports stars, who earn huge amounts of money, have been forced to ask themselves is this: "When I am walking the streets and a White policeman decides, purely on account of my col.our, that I don't deserve to be alive and he shoots me, of what use will my wealth and prestige be to me, then?"
Such considerations are leading Black sports stars to think seriously even about representing the USA at the Olympic Games and other international sports arenas, where the USA usually shines, often through the prowess of its Black athletes.
When a Blackman, Barack Obama, became President of the USA, many Americans of goodwill hoped that America had turned the corner and buried racism for good. But the continued shooting of unarmed Blackmen by White cops demonstrates that the Obama phenomenon may have been a fluke.
LeBron James and other notable names in the NBA are expected to be influential in the discussions on what to do next. But the stakes are so high that unity among sportsmen and their fans may not be easy to achieve. However, there are signs that the long-awaited grass-roots anti-racism uprising that many have predicted, may have begun in the US. It could be very strong indeed, for the sports-loving populace is both numerous and wealthy but does not often consciously decide to exert its full influence on the country's socio-political affairs. The naked racism and brutality of White policemen against Blackmen, and the protection provided to racist White cops by the law enforcement Establishments of many states, may have begun to change all that.