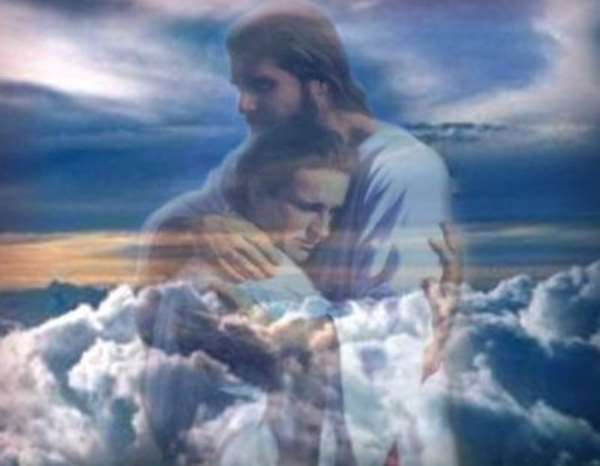 Jesus said, "16. For God so loved the world that he gave his one and only Son, that whoever believes in him shall not perish but have eternal life. 17.For God did not send his Son into the world to condemn the world, but to save the world through him." (John 3: 16-17 NIV).
Perhaps, the most memorable verse in the Bible is John 3:16. An important but often neglected companion verse is John 3:17, both of which are quoted above. Many people read John 3:16 but neglect to go one verse further or give it the proper attention it deserves. This article throws some light on John 3:17.
The two verses are part of the answer Jesus gave to explain to a Pharisee called Nicodemus about the need for one to be born again - of water and the Spirit - before one could enter the Kingdom of God. John 3:17 is important partly because it briefly defines and summarizes the mission of our Lord Jesus Christ regarding what he came to the world to do as well as what he did not come to do.
According to Jesus, God the Father sent him: (i) to offer himself as a sacrifice through whom the world might be saved; and (ii) to not condemn the world. Since there were many speculations and expectations about Jesus, with some saying he was John the Baptist, Elijah, Jeremiah, one of the prophets, the Christ, and the Messiah (e.g. Matthew 16:13-20; John 1:41), it was important for him to define the boundaries of his mission.
To understand the importance of John 3:17, one has to understand the strained relationship between God and mankind at the time Jesus was born. The Old Testament ended with the word "curse." God spoke through the Prophet Malachi that: "See, I will send you the prophet Elijah before that great and dreadful day of the LORD comes. He will turn the hearts of the fathers to their children, and the hearts of the children to their fathers; or else I will come and strike the land with a curse." (Malachi 4:5-6 NIV). Many, many years passed between the end of the Old Testament and the beginning of the New Testament when John the Baptist came to prepare the way for Jesus Christ. An angel of the Lord and Jesus confirmed that John the Baptist was the Elijah who was to come (see Luke 1:17 and Matthew 11:13-14).
Presumably, the world was already under a curse, having been condemned due to sin because "all have sinned and fall short of the glory of God." (Romans 3:23 NIV). As a result, the world needed and still needs a savior, not a "condemnor." Although Jesus had the power to condemn, the exercise of that power was not necessary for his first appearance on earth; that was reserved for his second coming. And that was why the world badly needed a savior or rescuer or redeemer, and not someone who would further condemn the world. The loving God, instead of punishing a sinful world, offered his only begotten Son, Jesus Christ, as the perfect sacrifice for our sins so that grace and pardon, not condemnation and punishment, await those who believe in him.
.
Jesus felt the need to explain to Nicodemus in John 3:17 that he came to save the world, but not to condemn it. Condemnation was outside his area of responsibilities and he was not going to focus on it. Jesus did not turn away any person who came to him simply because he or she was a sinner or too sinful. And that was why Jesus did not condemn Zacchaeus or the woman caught in adultery, but welcomed them and pointed them in the right direction of salvation.
You may recall that Jesus literally plucked Zacchaeus from the top of a sycamore tree, went to his house, and ate with him to the disappointment of those who felt that, as a chief tax collector, Zacchaeus was too sinful to be sitting and eating at the same table with Jesus in Zacchaeus house. Jesus did not condemn Zacchaeus, and by the time Jesus left his house, Zacchaeus had changed. Zacchaeus told Jesus that he would give half of his possessions to the poor and that if he had cheated anyone, he would repay four times the amount. Jesus was convinced about Zacchaeus' change of heart and his "confession" and he pronounced salvation unto his household (Luke 19:1-10). Jesus followed his mandate in John 3:17 in that Zacchaeus was saved through him, and he did not condemn Zacchaeus.
Similarly, Jesus did not condemn the woman caught in adultery in John 8:1-11. The Pharisees and teachers of the law who rushed her to Jesus for condemnation thought they had a strong case against her because she was caught red-handed and did not deny it. They held stones in their hands ready to stone her to death as soon as Jesus condemned her. Jesus did not. Instead, he asked anyone without sin to cast the first stone. One by one, they left until no one was left except Jesus and the woman. Jesus asked the woman the whereabouts of her accusers who wanted to condemn her and she said they had left. Jesus then told her that he, too, did not condemn her, and that she should go and sin no more. Note that Jesus' refusal to condemn the woman did not imply that he condoned what she did. That was why he told the woman to go and sin no more.
Jesus also says we should not judge or condemn so that we will not be judged or condemned. (Luke 6:37-38). The Apostle Paul also warns us to avoid judging or condemning others which would mean judging or condemning ourselves because we do the same things (Romans 2:1).
If we spend more time teaching people that salvation is by the grace of God through faith in Jesus Christ, we may win more people to the Kingdom than we would if we condemn them. Finding people's sins and judging them do not change their positions as sinners before God. In terms of salvation, it makes no difference if they stop those visible sins we condemn, without more, because salvation is in, and through, Jesus Christ alone. What is important is for us to help save them by pointing them to believe in the saving grace of God through our Lord Jesus Christ. That is our Great Commission to go and make disciples of all nations, which does not include a mandate to condemn people (see Matthew 28:16-20).
In summary, John 3:17 is a concise and complete verse of the Bible. In one short sentence, it tells us what it is not, what it is, and its universal scope and application. It tells us about what Jesus did not come to the world to do. He did not come to condemn the world. It tells us what Jesus came to the world to do. He came to save the world. That is, it is through Jesus that we might be saved. And it emphasizes the universality of God's love. It mentions "the world" three times. That means all people of the world are welcome to come to Jesus Christ for salvation.
As Christians, we should be prepared for and follow the example of our Lord Jesus Christ who said, "Yes, I am coming soon," and to which the faithful shall respond the way the New Testament ends: "Amen. Come, Lord Jesus. The grace of the Lord Jesus Christ be with God's people. Amen." (Revelation 22:20-21 NIV).
Prayer is the key. May God grant us the grace to seek Him daily through our prayers.
Dr. Daniel Gyebi, Attorney-at-Law, Texas, U.S.A., and Founder, PrayerHouse Ministry, Kumasi, Ghana.
PrayerHouse Ministry is dedicated to providing a quiet facility for Christians to pray individually by themselves without any intermediary priest, pastor or any other person. This is a free service. No money is demanded or accepted. One facility is located at Kyerekrom / Fumesua, near Building and Road Research Institute Offices, one mile off the Kumasi-Accra Road and next to a house called Grace Castle. If you are interested, please contact Agnes at 054-7498653. Another is located at Kantinkyiren, at the junction of Kantinkyiren and Konkori, off the Kumasi-Obuasi Road, branching left at Trede junction. Contact Kwadwo at 020-8768461 / 0246-989413.