NPP Primaries: Residents In Manso Nkwanta Jubilate Over Defeat Of Incumbent MP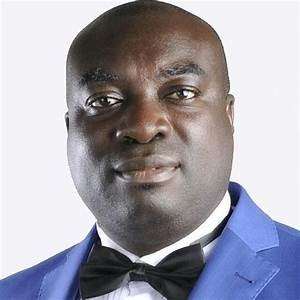 Mr. Joseph Albert Quarm
The residents of Manso Nkwanta constituency in the Amansie West District of the Ashanti region are over-excited due to the defeat of Member of Parliament (MP), Mr. Joseph Albert Quarm, in the just-ended New Patriotic Party (NPP) parliamentary primaries held across the country.
Mr. Joseph Albert Quarm who is the incumbent MP for the constituency was defeated by Mr. George Obeng last Saturday, June 20, 2020, when the NPP went to the polls.
Mr. Joseph Albert Quarm secured a total vote of 157, whiles Mr. George Obeng Takyi secured a total vote of 217 to defeat Prof Quarm.
Reacting to the declaration of the election results, opinion leaders and some residents within the constituency present expressed their gratitude to the NPP delegates for voting against Mr. Joseph Albert Quarm.
According to the group spokesperson, Mr. Kwame Boakye, the defeated MP has become a bigger burden on them due to his arrogant nature and he constantly looks down upon his own constituents whose votes mandated him to enter parliament in 2017.
The teeming youth within the Manso Nkwanta constituency also accused their defeated MP of using his position as a Board Member of the Minerals Commission to embark upon illegal mining activities in most of the communities within the constituency which he refuses to allow the youth to also engage in.
The jubilant youth also observed that soon after assuming office as a member of parliament to represent the chiefs and people of Manso Nkwanta, Mr. Joseph Albert Quarm started jumping from one media house to the other calling for a total ban on illegal mining activities in the country but now he himself is seriously into it and denying the youth to also engage in it.
"When Prof Kwabena Frimpong Boateng, chairman for the Inter-ministerial Committee of the Illegal mining (IMCIM) was Preaching for the need of the small scale miners to resort to responsible mining, Mr. Joseph Albert Quarm was on the airwaves raising insults on him and passing all manner of negative comments on the initiative, all Because he himself engages in the illegal mining activities", Kwame Boakye revealed.
The youth are, therefore, appealing to President Nana Addo Dankwa Akufo Addo to revoke the appointment of Mr. Joseph Albert Quarm, as a board member for the minerals commission as well as all the licenses that the MP is using for his illegal mining activities.
They have also threatened to vote massively against the NPP in the upcoming general elections if action is not taken against the MP.