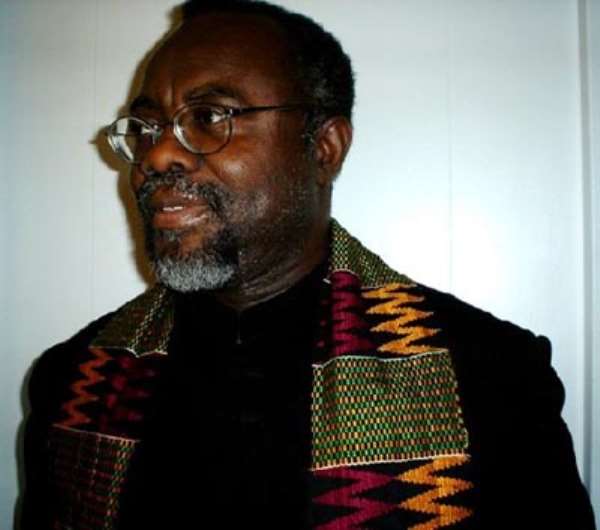 If the hitherto viciously oppressed Akan-majority populace was morbidly prone to fear and intimidation, as some of the key operatives of the country's main opposition National Democratic Congress (NDC) would have the rest of the country and the global Ghanaian community believe, Chairman Jerry John Rawlings, the half-Scottish waif faux-revolutionary would still be ruling the roost, as it were, even as I write. The shame and pity here is that it took the overwhelming majority of democracy- and human rights-loving Ghanaians some 20 protracted years to give the Rawlings-led junta of the so-called Provisional National Defense Council (PNDC) the heave-ho. Like the Jews of the post-World War Two era, we, the Akan-majority population of Ghana, make bold to say: "Never Again!" If ethnic minority agitators like Mr. Bernard Mornah, the National Chairman of the splinter Nkrumaist People's National Convention (PNC) party pushes the proverbial envelope beyond our tolerance level, the Akan-majority ethnic sub-nationality of Ghana and both our internal and external relatives and allies would have absolutely no other choice or alternative but to heavily militarize ourselves and prepare to fiercely defend our civil and human rights.
We have done this a legion times before; and the historical evidence is there for all to see. In short, let no one make any fatal mistake: we will not be intimidated by mischief-making self-befuddled and deluded megalomaniacs like Mr. Mornah and his paymasters, sponsors and prime benefactors and beneficiaries like General Mosquito and the rest of the hoodlum-pack leadership of the National Democratic Congress. It is well-nigh time we take a resolute stand on the immutable question of our sovereignty as a nation and our inalienable right to self-determination as well. Any cowardly politician or political charlatan who is irrationally afraid of majoritarian democratic rule can promptly pack up bag and baggage and ship out of Ghana, pronto! We are more than darn tired of tolerating the wanton abuse and the murderous excesses of ethnic and cultural minorities who suppose that they can play the Akan-majority populace of Ghana against one another, while they feed fat on the abundant natural and human resources of our motherland. No way, no how!
It is nothing short of preposterous to hear Mr. Mornah make the asinine claim that the Parliament-approved decision by the Independent Electoral Commission (IEC) to compile a new National Biometric Voters' Register (NBVR), and the equally sound decision not to allow foreign nationals to use illegal National Democratic Congress-issued Voter Registration Cards to re-contaminate our newly created NBVR would be tantamount to creating a conducive societal tinder for civil strife. Now, who said that Akans are afraid to fiercely fight for our ethnic and cultural integrity? But, of course, Dear Reader, anybody who is a bona fide Ghanaian citizen, as Mr. Mornah claims, ought to have absolutely no fear to approach Registration Officials of the Kenneth Agyeman-Attafuah-headed National Identification Authority (NIA) and request to be issued a new Voters' ID Card. Making it easy for just about any "bestial" biped to simply walk into any of the approximately 40,000 polling booths in the country – I stand to be corrected on the latter statistic – to cast the ballot without any questions asked, constitutes the very height of arrogance and fraud.
If any Ghanaian citizen thinks that the raging COVID-19 Pandemic makes it inadvisable for the IEC to compile a new National Biometric Voters' Register, then what such critics and political dissenters ought to be proposing as a protective measure is to have Election 2020 postponed until the COVID-19 Pandemic has receded to levels that may be expertly deemed to be conducive for the compilation of a new National Voters' Register. Using the COVID-19 Pandemic as a strategic ploy to abandon the compilation of the new Voters' Register, and thus conduct a national election whose fairness and integrity cannot be guaranteed, reeks of nothing short of knavery and the criminal destruction of Ghanaian democracy. This, of course, is the strategy and choice of the leadership of a political party with no legs to stand on vis-à-vis any viable performance track-record or any enviable national development projects to showcase to a progress-oriented electorate.
Even more significantly ought to be emphasized the imperative need for our National Security Operatives and members of Ghana's Judicial System to move fast and well beyond merely arresting proven would-be-nation-wreckers and faint-heartedly issuing such criminally minded thugs with soft or tokenistic sums of bail moneys, which only give the patently unhealthy signal that ours is, at best, a comedic democratic culture that woefully lacks the bite of the salutary sort of law and order regime that is the hallmark of the most advanced and civilized democracies around the globe. You see, political and moral reprobates like Comrade Mornah need to be promptly taken to lunch or dinner by our National Security Operatives and ensure that they pay dearly for every bit of meal and service provided these political arsonists and butchers.
Let us give these incorrigible thugs and nation-wreckers precisely their menu choice or order and not pretend as if they ordered Roast Beef, Baked Potatoes, Apple Pies and Ice-Cream Sundaes, when what they really requested and needed to be promptly served were Alligator Peppers and Raw Green Plantains and Goat Droppings with Galamsey Soup and nothing else.
*Visit my blog at: KwameOkoampaAhoofeJr
By Kwame Okoampa-Ahoofe, Jr., PhD
English Department, SUNY-Nassau
Garden City, New York
June 11, 2020
E-mail: [email protected]