DA EMPEROR'S HIT SINGLE VIDEO "PARA MODE" HITS OVER 100000 VIEWS ON YOUTUBE IN LESS THAN A WEEK OF RELEASE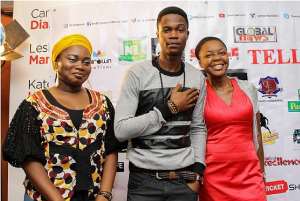 Heads rolled at the silverbird cinemas, Alausa. Ikeja. Lagos
state on the 27th of April as Fast rising Indigenous rap sensation; Da Emperor
premieres the video for his block buster hardcore hit 'PARA MODE' , the event
red carpet anchored by Ray (c.e.o of Afrosoundpromo.com) started at about
3.30pm with press presence from Galaxy tv, Daily newswatch, Simple magazine,
Lolly pop magazine, Celebrity magazine, City people magazine, Ogbc,
Tvc, Tell magazine, Brand magazine, The nation newspapers and so many
others came around to show
the indigenous rapper "DA EMPEROR" love.
The event was anchored by brilla fm's mc kcee brown and was a fantastic one, as
the cinema hall was full with public figures, fans and friends of DA EMPEROR,
also with producers and artistes who also greased the stage.
Recently, DA EMPEROR made a record of the first ever Nigerian indigenous rapper
to get featured on an international collabo with Jamaican reggae act 'Kisco',
now he makes another history as the first ever nigerian indigenous rapper to
perform his hit song 'PARA MODE' as a live performance. The rapper
greased the cinema stage with an energetic and memorable live performance, as he was accompanied by band members of Joe Shepherd band who rocked sax, piano, drums and other
instruments as the rapper dropped his vocals and lyrics on point.
DA EMPEROR all dressed in all black from top to shoe looked extraordinarily
fantastic as he always does things in a unique way, the video was directed by
Prince G Next.
DA EMPEROR showed appreciation to everyone and promised not to ever press the
break for a while, he said " I AM AN UNSTOPPABLE MOVING TRAIN"
ALL GLORY TO GOD ALMIGHTY.
Watch the video here ---> http://youtu.be/HYycyeQFOiU
Download Audio here ---> http://hu.lk/nxmfcet0wqgw
Follow @Daemperor01 on Twitter, Instagram and Youtube
Facebook ---> Da Emperor *Official Page*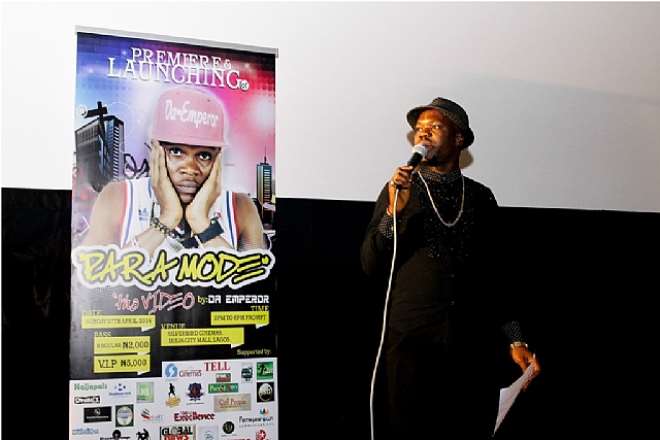 BRILLA FM'S MC KCEEBROWN, THRILLING THE GUESTS AT DA EMPEROR'S PARA MODE MUSIC VIDEO PREMIERE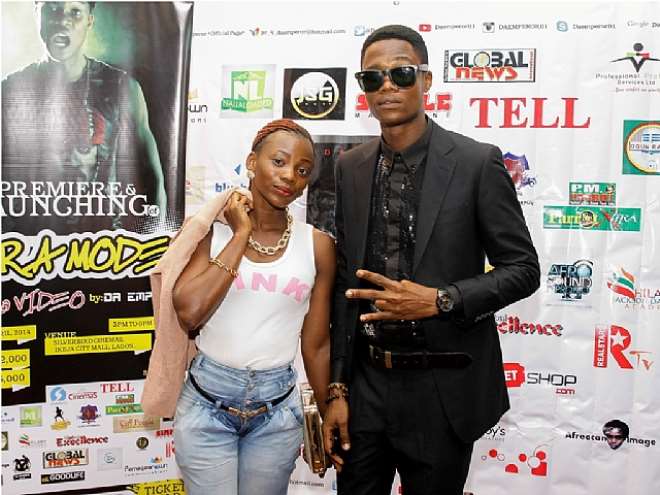 DA EMPEROR AND A FAN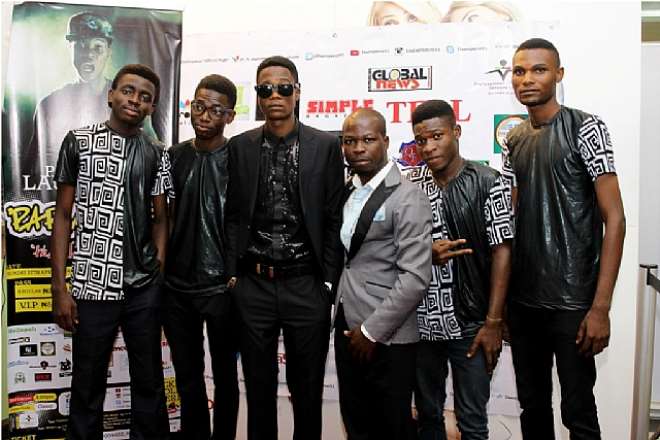 DA EMPEROR AND MEMBERS OF JOESHEPERD BAND CREW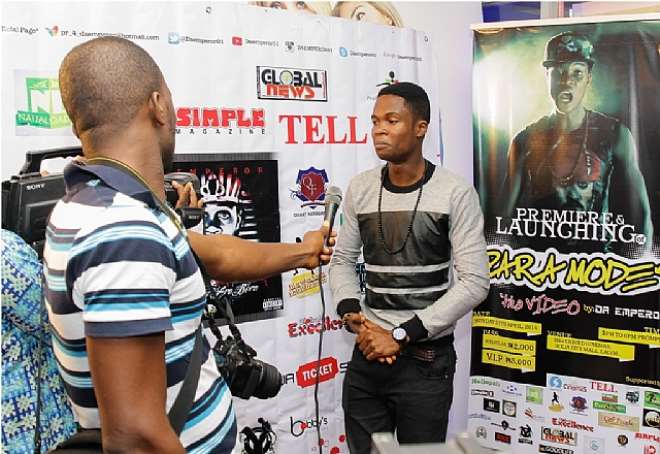 DA EMPEROR BEING INTERVIEWED BY GALAXY TV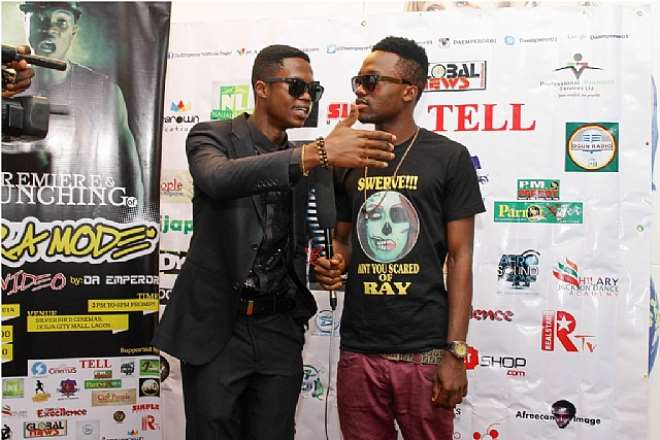 DA EMPEROR BEING INTERVIEWED BY RAY, THE RED CARPET HOST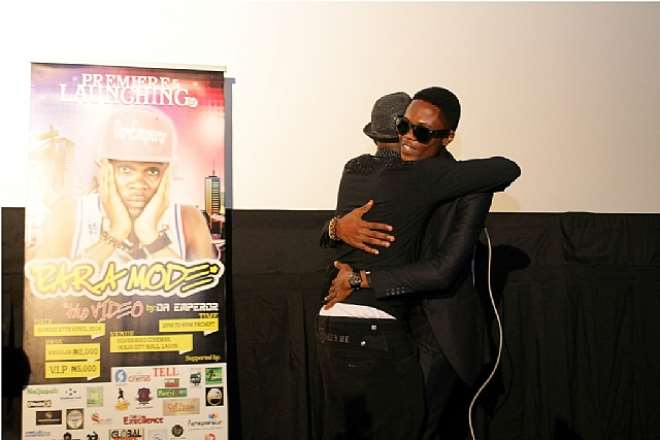 DA EMPEROR BEING WELCOMED ON STAGE BY MC KCEEBROWN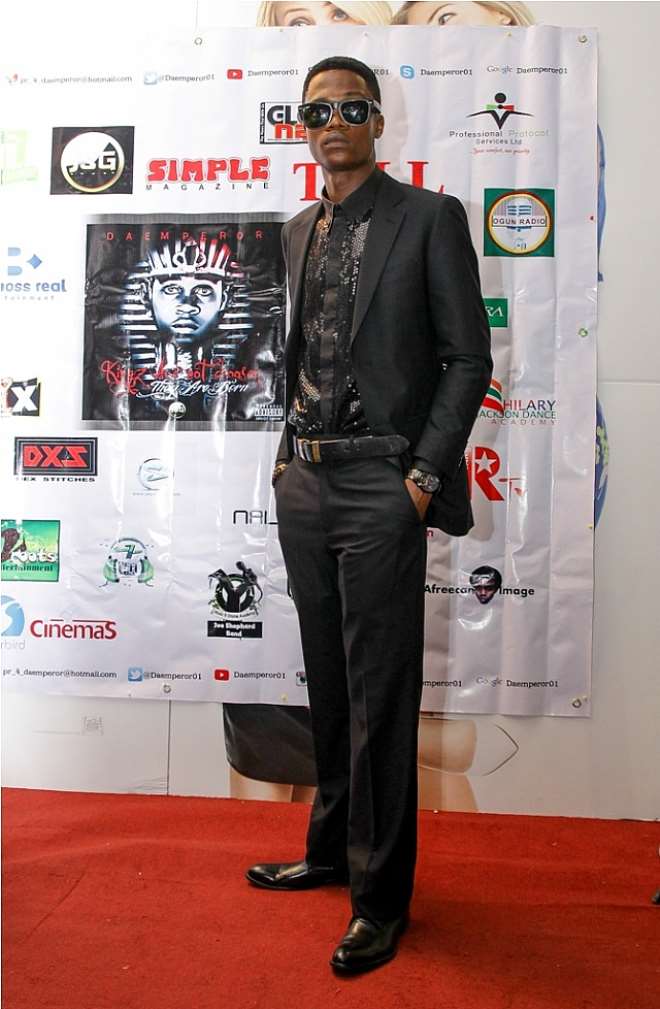 DA EMPEROR ON THE RED CARPET..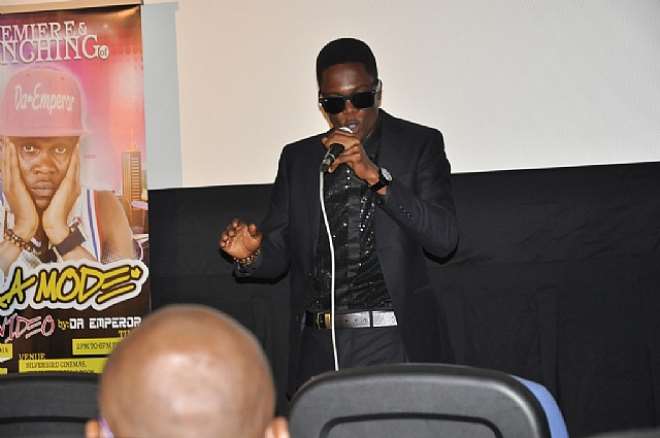 DA EMPEROR PERFORMING PARA MODE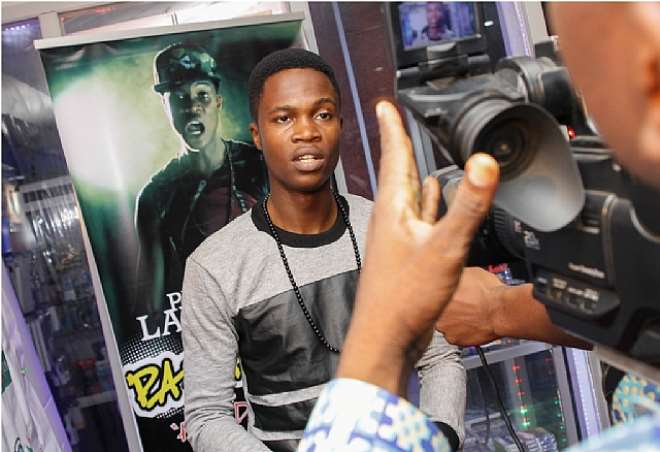 DA EMPEROR TALKING ABOUT THE EVENT IN A BRIEF CHAT WITH GALAXY TV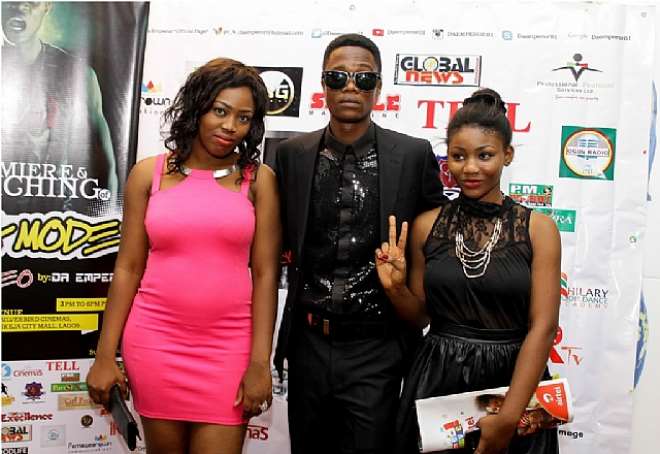 DA EMPEROR WITH GUESTS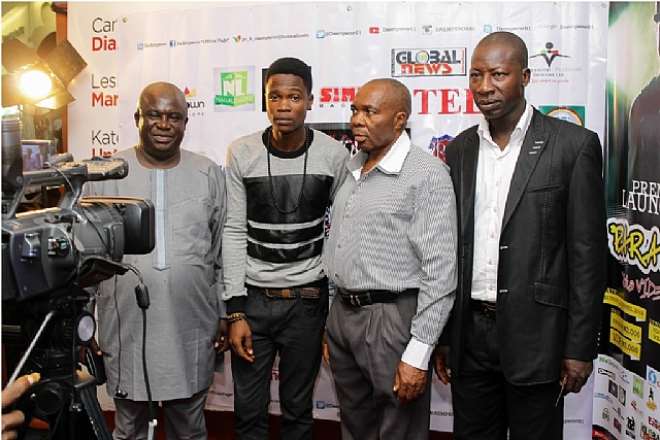 GEANYBOD, DA EMPEROR, PALEMAN, MUBASHIR GANIYU ON THE RED CARPET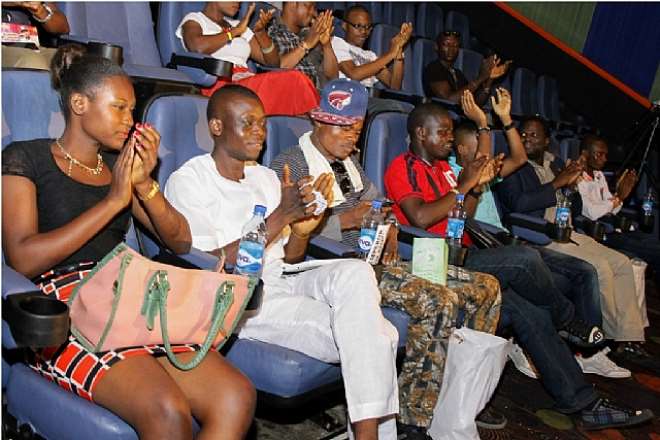 GUESTS AT 'PARA MODE' MUSIC VIDEO PREMIERE BEING ENTERTAINED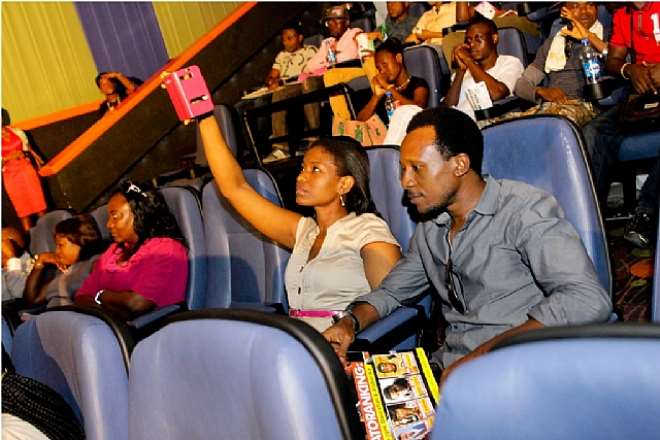 GUESTS AT THE EVENT..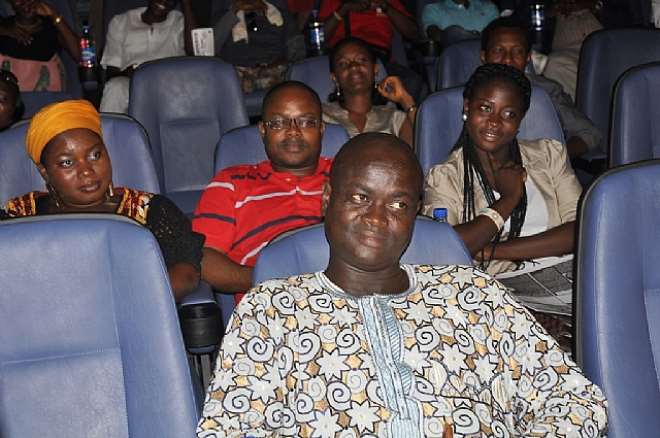 GUESTS CATCHING THE FUN OF THE EVENT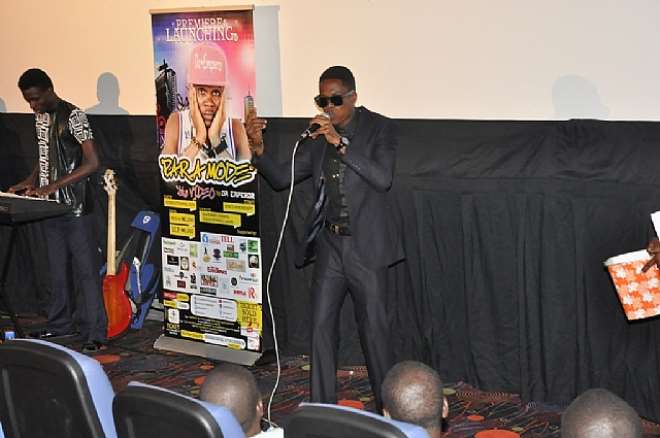 INDIGENOUS RAPPER 'DA EMPEROR' PERFORMING ALONGSIDE A LIVEBAND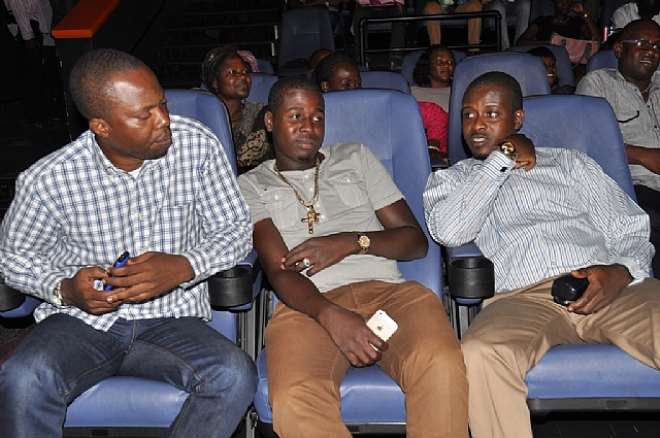 K, ARAB MONEY AND OMOR AT HE EVENT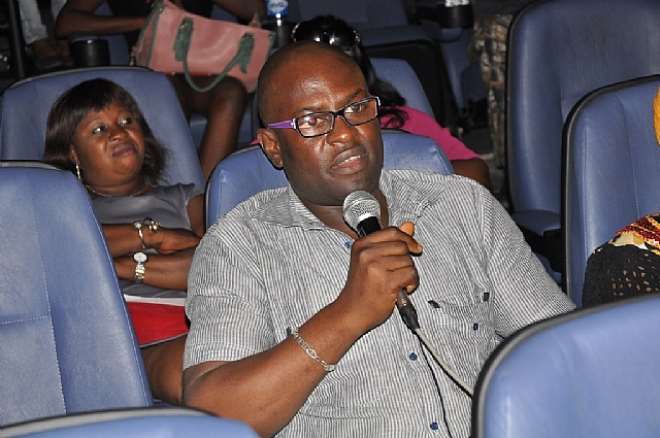 KUNLESHY AT THE EVENT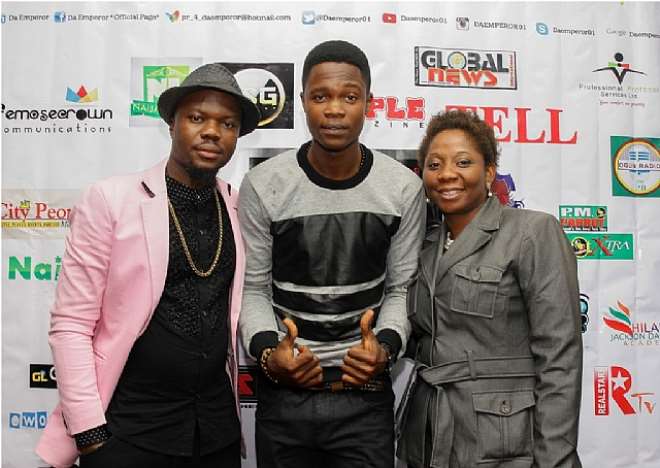 MC KCEEBROWN, DA EMPEROR AND MRS OPAYEMI MODUPEOLUWA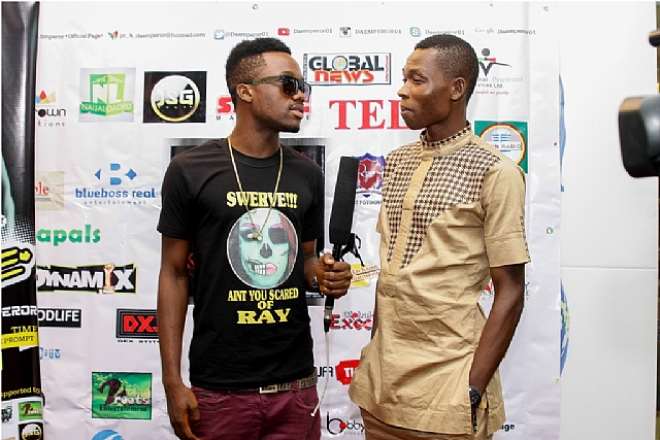 OGBC'S ON AIR PERSONALITY, ADENEYE SAMUEL ON THE RED CARPET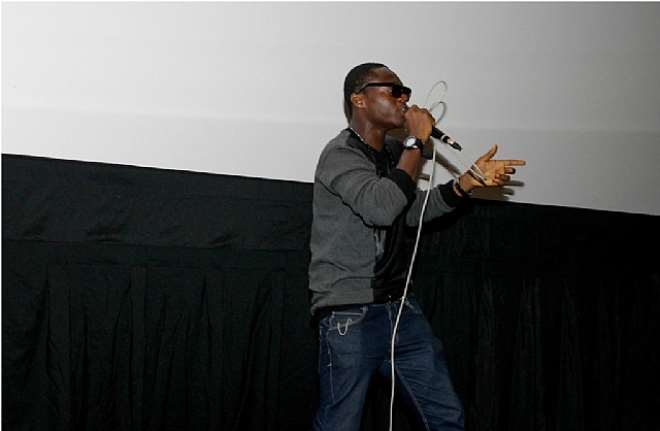 PERFORMING ACT 'DEX' THRILLING GUESTS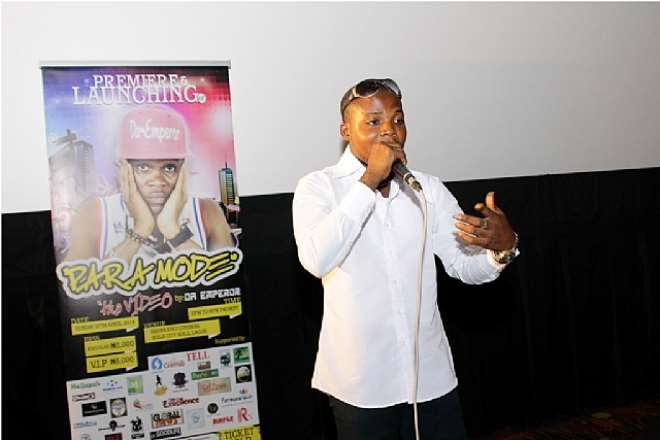 PERFORMING ACT 'OGBON' THRILLING THE AUDIENCE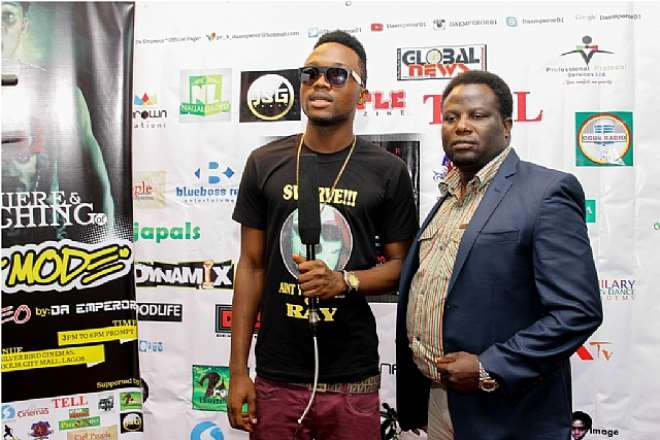 THE C.E.O BLUEBOSS ENTERTAINMENT 'MR BAYO OKEGBENRO' ON THE RED CARPET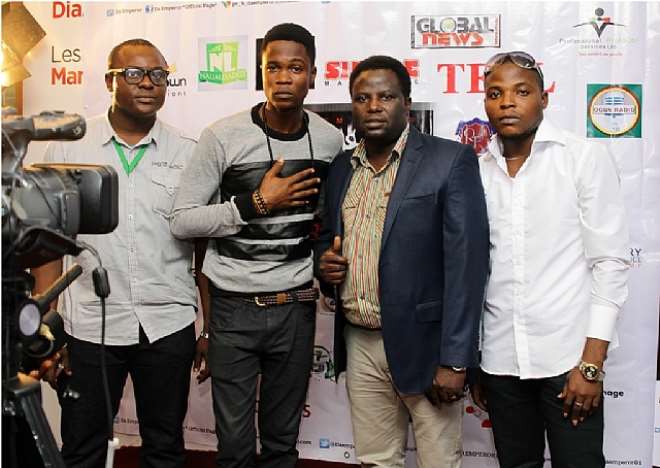 THE C.E.O FEMOSECROWN COMMUNICATIONS, DA EMPEROR AND BLUEBOSS ENTERTAINMENT TEAM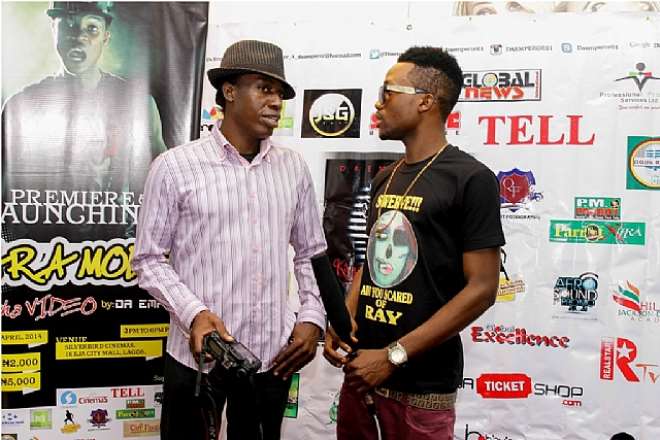 THE DIRECTOR OF THE MUSIC VIDEO 'PRINCE G NEXT' ON THE RED CARPET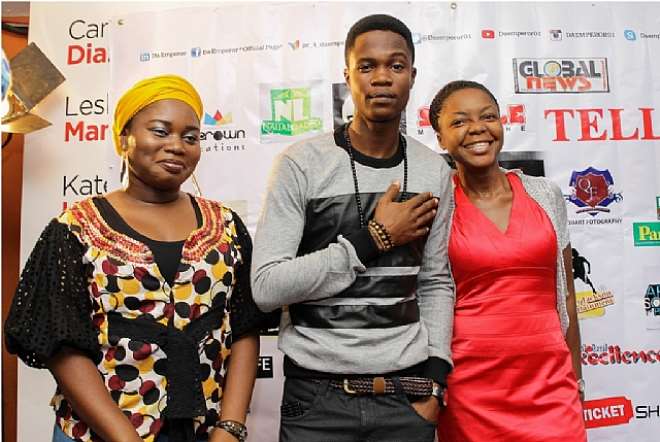 WELL WISHERS AND DA EMPEROR