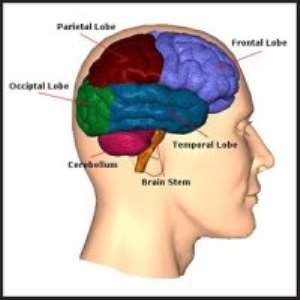 Dr Francis Yeboah, Head of Molecular Medicine at the Komfo Anokye Teaching Hospital (KATH), on Tuesday said too much heat could affect how the brain worked and could also increase the risk of cardiovascular or heart diseases.
He explained that even though the body could absorb some heat, the required body temperature is 37 degrees Celsius, when the body temperature rises above 40 degrees Celsius there was cause for concern.
Dr Yeboah said certain fluids, including the cerebrum spinal fluid were affected when the body absorbed too much heat.
He was speaking at workshop organized by the Intergovernmental Panel on Climate Change (IPCC) on the theme: "Integrating Climate Change Adaptation and Mitigation in Development Planning."
The workshop is being attended by participants from the various embassies and high
commissions, delegates from the sub-region, representatives from the various Ministries, Department and Agencies as well as the media Dr Yeboah said with changes in the weather, temperatures were expected to rise and it was important that government put in place measures to address public health since many diseases in Africa were also linked to changes in the weather.
He said when heat stroke, which occurred especially in the desert areas, struck there was an immediate seizure in the neurons.
Dr Yeboah stressed the need for government to adopt preventive health care by building health posts in rural and deprived areas so that people who suffered illness as a result of the change in climate would be attended to.
It is estimated that global average temperatures will increase by between 1.8 and 4 degrees Celsius by 2090. Current global climate is pegged around 0.8 degrees Celsius.
According to the IPCC three-quarters of African countries are in a zone where small reductions in rainfall could cause large declines in overall water availability and it is also projected that between 75 and 250 million people would be exposed to increased water stress.