Ghana Nation`s Developmental Maladies Resolutions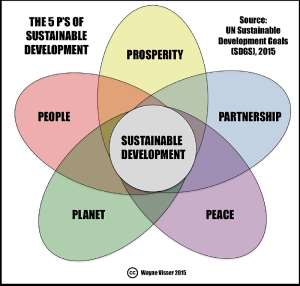 FOCUS ON EDUCATION
Education is the understanding the world Lacks. And Education is the only weapon to achieve successful globalization. Quality Education produce productive entrepreneurship and strengthen Industrial Revolution. Practical and technical education helps you put your intensive innovations into extensive use.
Within Education lies the solutions to all the maladies of the world e.g ENERGY,SANITATION,SPORTS,AGRICULTURE,SECURITY. Acquiring advanced education broadens your understanding about general life ,at the same time keep one updated with the current society consciousness and builds you with the productive use of your personal innovations. But don`t forget self education makes you unique in business and general life.
To be accepted with value and be treated with ultimate respect then you sure have to add learning to your dream list , the greatest man to have ever lived after our Lord Jesus Christ, the Holy Prophet Muhammed (S.A.W),Buddha, Confucius and other Saints and Myths is the man who sat to initiate the combination of grass root culture and knowledge called EDUCATION which comes with wisdom on it own, great men among us today ,who are always on top of our billboards and all social media are product of education and that is the ultimate solution to your physical and spiritual desires , His excellency Robert Gabriel Mugabe who is the current President of Zimbabwe, and most of our previous and current leaders as giving a very good courageous statement of the importance of education and doing their best to promote it in their various countries.
Kwame Nkrumah did his best to lift the brain advancement of Ghana, Every great man who took over did his best and John Dramani is putting in much efforts into the educational system not forgetting the innovative structures being arranged awaiting to be giving a term of office to execute, I am referring to the flag-bearer of the main opposition party - NPP Guru Nana Addo Dankwah Akufo Addo . Another great legend who left a high standard profile in history of political leaders Nelson Mandela, who once said "Education is the most powerful weapon which you can use to change the world". Yes, a tool that can change almost everything from obsolete cultural norms, bad attitudes towards community development to political and religious orientation of people.
Governments around the world have the obligation to establish schools and furnish them with quality and appropriate teaching and learning materials including qualified teaching personnel to impart knowledge to learners which I believe we have seen the efforts and personal sacrifices our past and present political leaders has invested to implement and main the high standard of our educational systems, DAGCOP urges all Ghanaians to support in any form they can bring it materially, financially, educationally, in-spiritually / inspiration .
We have had lots of opportunities that has benefited a few courageous parents who took advantage of such school opportunities initiated by our various political leaders to acquire knowledge and skills which is now being used in the developmental process of the country. Thus; DAGCOP aims to urge as well as support Ghanaians especially our brothers and sisters along the coastal areas the need to get their wards in schools by setting up inspiring educational centers and employing the NOW experienced single parents who suffered the deadly dream killer virus called TEENAGE PREGNANCY to combine their personal experience as well as the knowledge they acquire from the secondary schools to motivate, educate and encourage those suffering same fate the importance of enrolling their wards to schools .
We aim to achieve that by making education attractive to the kids of school going age by providing some comfort by the support of the president, ministers, various religious leaders and the average Ghanaian (the class I belong and represent) and every one must get involved including the mothers of those wards. DAGCOP will put in place some measures and policies in those educational centers which will attract and motive the parents and the kids to go and seek knowledge and skills in schools.
Although, some progress has been made in Ghana to make education available and accessible to children of school going age through the Compulsory Basic Education policies like the school feeding programme, free school uniform among other governmental policies ,DAGCOP seeks to add more to the educational sector which I think by the support and involvement of the government .
Income generations will increase as well as the living conditions of we the citizens which will go a long way to also lift part of the burdens of our ruling presidents for them to continue to promote our nation and transform the lives of Ghanaians, together we can lift the flag of Ghana above the heights of the DEVELOPED countries.
Daniel Quaye who happens to be the agribusiness developmental chain expert was once featured on Metro TV's developmental platform -BUSINESS GHANA; he had a very practical and very productive ideas which I think his combined strategies will truly improve our Agric Business growth.
In other for the country to achieve this we have to initiate some basic and recognized goals;
INCLUSION OF TECHNOLOGY IN OUR EDUCATION SYSTEM.
As the world is becoming a global village so is the learning process, thus it will be our very aim to make sure every child in school get access to computer knowledge so as to make them adapt to the change in the technical education around the globe.
IMPROVEMENT IN THE TEACHING MATERIALS AND TEACHING STAFFS.
For the education system to grim its name recognition basic materials such as classrooms, chairs and tables, chalks and textbooks that will enhance and make the teaching and learning easier; and also there must be special in service training and workshops for the teachers to upgrade their skills and techniques to keep them in tune with new and improved methods of teaching.
MAKING EDUCATION ATTRACTIVE TO THE KIDS ALONG THE COASTAL AREAS.
Despite the hard-work being inculcated into education along the coast, much needs to be done to attract the people of the need to enroll their wards into school, but how do we make the do that? we can do this by making it look attractive even to an education phobia, thus we can do this by running a house to house school enrollment program for all school going kids, provide them with buses to pick and bring them to and from school, organizing learning executions to this kids on monthly basis among others. With this vision by DAGCOP, if we gain the needed support and sponsorship our education system will be a force to reckon with globally.
DEVELOPMENTAL INIATIATIVES THAT WILL PRODUCE INCENTIVE INCOME AND BOOST GHANA`S ECONOMY
In the republic of mediocrity, genius is and will always be dangerous since great spirits have always encountered violent opposition from mediocre minds who can never add value to their own personal life regardless of adding quality to their followers, the worst is; this kind of people will go to any extend to stop and opposed to those who can do what they can`t do. This kind of people are found in the world of Leaders and head of states and their governing bodies as well as their ruling citizens. Beyond the heights of Mediocrity is the problem of the world today especially developing countries like Ghana. Instead of tackling problems, Ghanaians approach them with half measures. What will it take to put our infrastructures, police, schools, hospitals, banks and politics in order like developed countries.
Ghanaians have the money but instead of developing our systems, we spend the money on things that are irrelevant. We live in a country where poverty keep increasing due to high demand of foreign goods importation and culture. Go around the whole of Ghana at night and you will see how much Ghanaians spend on alcohol and unnecessary lust satisfactory drugs but still complains of hardship when they can use the money spend on this product to leverage their lives.
Developments in Ghana will continue to be like the slow-movement of the tortoise if our leaders, high profile business men and woman as well as our cherish entertainers plus our respected religious don`t invest in their various fans and followers. We need to develop our system collectively, if the right things are put in place, like well-equipped hospitals, sustainable water supply, stable electricity, Good transportation, Good roads, Good schools, Good security, transparent politics and made affordable to all' then nobody will want to steal public funds because if you do, you won't use it for anything that is not already existing. The so called corrupt leaders are stealing out of the fear of poverty, I mean, the fear of ending up as poverty stricken. They know that the system is bad. If you don't steal money, when you get older and less active who will take care of you. So they steal to secure the future. But if we have a good system that takes good care of pensioners and the aged, then corruption will be eliminated and pave way for massive infrastructure developments and improve the socioeconomic status of everyone in terms of income, education and occupation.
As qouted by Chief-icons :
IN THE BATTLE FOR CHANGE OF PRESIDENTIAL LEADERSHIP, IF THE OPPOSITION THINKS THEY CAN DO IT BETTER ,THAN THEY SHOULD BE PROFESSIONAL IN PRACTING THE PEACE THEY PROMISING BY ASSISTING WITH THEIR INNOVATIVE IDEAS TOWARDS THE COUNTRY`S GROWTH UNTIL THEIR OWN PRACTICAL INNOVATIONS WINS THEM THE FAVOR TO RULE.
Now;-
Casting our minds back to the class room; where we used to sing a particular song on Wednesday which was set as day for Worship in most Junior High Schools in Ghana, the song goes like this: - Life in this world is a great struggle for both the young and old, Rich men envy poor men and poor men envy the rich, Therefore what is the sense in envying your Neighbors? Considering the movement of our world today and the direction our motherland Ghana is heading, think five or ten years to come Ghana will be not only retrogress but falls in worse state and declined in all areas in terms of moral, social, economic,and infrastructure developments.
Ghanaians has to generate avenues by themselves to grow internally; If not ,Ghana will be suffering same fate as the warzones eg. Liberia, sierra Leone, Guinea and the rest, theirs maybe better since they have gone through it already and has seen the end of it, but my concerned is Ghana.
We have had wonderful inspiring peace organizations with perfect solution solving resolutions but executing such solutions has always been a major problem due to the misuse of power giving to us through the acts of injustice, Bribery and corruption which has increase the poverty rate in Ghana and have rendered our people defenseless, ignorant and hungry. Self-gratification and sense gratification is the direction our leaders so as our world grows more complex, the solutions needed to solve our problems also grow more complex. There are amazing organizations around the globe; filled with passionate and intelligent people working to discover, formulate, and implement these solutions but the misinformation and misleading politics displayed by our greatest sources of information and improvement THE MEDIA and the GOVERNMENT makes DEVELOPMENTAL SOLUTION achievement impossible leaving the country growth in all areas with no other choice than to fall on the RETROGRESSION MODE ,This mode worsens the nations maladies.
Eliminating poverty and hunger; feeding, nurturing, housing, educating and employing Millions of Ghanaians; securing peace, security and freedom; and preserving the Earth's life support systems in the next generations took me deeply into society and human research. Having carefully monitoring and researching, I realized the greatest setbacks that hinders progress in every country, society or communities is UNFORGIVENESS. This makes true acceptance and endurance a difficult habit to adopt especially when connected in line with ego, avarice, ambition, envy, anger, pride and lust. Let`s not forget all these are peace enemies that inhabit in every one.
Lack of practical and much more advance productive methods of erasing this bad personal habits leads to formation of an inspirational and developmental peace organization named the Dagbon Global Convention Of Peace(DAGCOP GHANA PROJECT) ,The restoration of peace in Dagbon,the Northern part of Ghana to pave way for developmental structures is the frontline objective once the group get all legal endorsements and documents to operate. Within the OBJECTIVE lies a practical innovative strategies to empower communities across Ghana to solve conflicts without violence and to create jobs for our kids, youths,middle age, the elderly , the old and the future generations.
The vision is to invest in the lives of vulnerable youths living in all the ten regions of Ghana by providing quality educational resources and services, while equipping the youth with the necessary foundation to become contributing members in their communities. We will also encourage, inspire and educate institutions to keep their students off the street and put them in a safe, nurturing environment, increasing their daily attendance rates and overall academic performance as our contributions towards peace like other organizations already does but with polished and advanced innovations.
Linking up with individuals and their various communities to achieve and meet goals since we comprehend by encouraging every individual and communities the importance of studying to learn and understand their individual roles in resolving conflicts and working together in harmony, not just simply getting over the problem. We embrace new ideas and focused on completing the work ahead. Creating opportunities for enrichment and academic improvement for vulnerable youths that are not otherwise available is one of the strong areas we pledge to . DAGCOP Ghana seeks to strengthen Ghana initiatives that address the most difficult challenges confronting our Mother Land Ghana .
RELIABLE SECURITY GUARANTEE when well assured,regulated and implemented qualifies a country and make it attractive to investors; especially when investors know their trading environments,investments and profits are well insured .
LET`S MAKE EDUCATION OUR DEVELOPMENTAL WEAPON AND INVEST IN THIS ONE OBJECTIVE AS GHANAIAN AND AFRICANS ;
** POLISHING THE COMPUTER SKILLS OF GHANAIAN YOUTH WITH TECHNOLOGY TO ENHANCE AND PROMOTE DEVELOPMENT
Our Youths today think the only way for survivor is impersonating on the internet; that is why we hear (SAKAWA) this, (SAKAWA) that, SCAMMERS this SCAMMERS that. Dagcop Ghana aims to polish the computer skills of the Ghanaian youths with technology to enhance and empower as well as promote developments in all the ten regions of Ghana by turning them into strategic and innovative thinkers, smart and productive individuals. With mature teaching techniques; i think they can be turn into young CEOs, Managers, engineers and entrepreneurs who will later make our motherland a much more peaceful and relaxing zone for living when they turn to bring investors for a transparent and legal business deals.
DAGCOP GHANA worries is that, the philanthropic millions tend to enrich elite organizations at the expense of poor ones, while undermining political support for federally sponsored research and its efforts to foster a greater diversity of opportunity in terms of geographic, economic, racial minorities and among the nation's scientific investigators.
The world today depends on technology for growth that is why the United States of America urges his citizen to invest more into the scientific world where they will be using technological innovations to grow their economy. America is already blessed with such experts and professional but their inability to invest in them is hindering their progress in some aspects of developments but am glad their government finally wants them to seize technological opportunities giving to China, India and Germany into terms of job-creating discoveries by restructuring it technology world to get it done themselves, think Ghana should do the same that is why DAGCOP GHANA PROJECT urges Ghanaians to empower development by ourselves, with our self and for ourselves especially in the technology world.
OUR INVOLVEMENTS AND CONTRIBUTIONS ON THIS OTHER AREAS WILL BE A ADDED ADVANTAGE FOR CLEAN ENVIRONMENT;
** IMPLEMENTING OUR SANITATION CHALLENGES IN THE COUNTRY
There can never be quality or sustainable sanitation control in Ghana without recycling companies, so until Ghana recruit professionals who can bring in recycling investors to regulate and manage the waste in our country by putting the waste into the reproductions of other useable products; our country and motherland Ghana will continue to be dirty and malaria and cholera outbreaks will keep increasing. Dagcop Ghana will not only educate Ghanaians about the need of keeping their environments clean but will go a long way to educate, train and recruit both the unemployed youths, J.S.S leavers and S.H.S on measure to attract recycling investors since we are living in the global village called Technology. Sanitation is one of the major hindrance to total development in any country has recently, been a shift away from the higher level and brought down to the local level; an approaches that is deemed to create and serve people's motivation to maintain and improve their own sanitation. Some of the most promising approaches that apply to both rural and urban sanitation are described below.
INITIATION OF LOCAL POLICIES.
With this approach there must be policies that will be initiated by the mayor of that particular region with DCEs, MCE, Assemblymen, and the entire community. The leaders must adopt practices that sort to regulate and guide the people of a particular community to observe and practice a weekly clean up exercise aside the national clean up organized nationally. Thus we don't have to wait a whole month before cleaning our surroundings, but this must come with a little motivation and it must not affect their schedules that particular day.
COMMUNITY HEALTH EDUCATION AND WORKSHOPS.
Community Health education aim to change sanitation and hygiene attitudes and behavior through communal activities. The approach has proved effective, the people are invited to weekly sessions where one health topic are debated and then solutions formulated tackle it. This will educate the people and give them a broad knowledge about the need to ensure proper sanitation in the community. Thus their previous behavior on is likely to improve giving a room for development.
SANITATION AS A BUSINESS.
Traditionally, sanitation has been regarded as a centrally provided service with little role for the local people but now with creativity or energy it can be a form of business by the development of a vibrant local private sector for producing, marketing, and maintaining low-cost toilets. The local private sector can also be encouraged to become involved in pit-emptying, sale of safely composted human excreta as fertilizer to farmers in the farming communities, and the operation of public toilets.
PROVISION OF WASTE BINS.
There must be waste bins provided to every household free of charge, with this people would not have the difficulty in disposing their waste and it must be made affordable cheap that the" smallest" household can afford to pay when the waste management service comes to empty the bins. Thus the people would not have to heap their waste and or wait till its rains so they can dispose them into gutters.
FINES AND SANCTIONS
This is going to regulate the sanitation life of people in these community disposing refuse into gutters and unauthorized places, because fines and sanctions will be imposed to all those found guilty of breaching the sanitation regulations and the income from this fines can be used to develop the community.
BUILDING AND MAINTAINING OF TOILET IN EVERY HOUSEHOLD BY LANDLORDS AND LANDOWNERS.
Landlords and landowners must be tasked to build a normal and affordable toilet for their tenants so as to ease the pressure on the public toilets; though public toilets can be used by anyone, normally for a small fee by anyone.In conclusion; if this measure are taken into consideration poor sanitation which has become a constraint to development will be a thing of the past.
Many of this thesis has long been identified,recognized and outlined by almost all peace organizations but executing them has always seen SLOW ACCELERATION.
TOGETHER WE CAN MAKE GHANA GREAT AND AFRICA UNITED.