Trace to unleashes Burn Em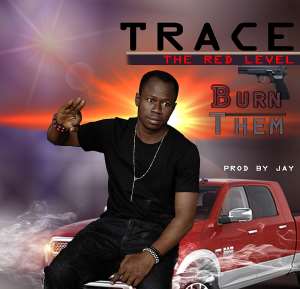 Trace – Burn Em
Ghanaian born Hip Hop sensational rapper Trace Bengata of Swag Plus records in collaboration with Avinash Entertainment unleashes his most controversial and much anticipated single titled "Burn Em". Burn Em is scheduled to hit your air waves on March 6th 2016 at 12:00 GMT.
The 28 year old northern base rapper explains that his single "Burn Em" is a song he composed to put an end to unrealistic rap on the streets and send a fair warming to rappers who engaged themselves in "beef music" and unnecessary lyrical confrontations on the streets.
On an exclusive interview with the rapper he adds that most young rappers of today resort to using abusive language in their lyrical compositions, preaching lies and materialism which in itself contradicts the fundamental elements with which dope MCs like Notorious BIG, Snoop Dog, Tupac, The Game, Young Buck, Nas and others forged the secret elements of rap music. He added that these dope MCs base their lyrical composition on truth, realism, originality and unique talent to put an end to violence and political oppression amidst the struggle to free Negros from psychological slavery. The rapper concluded that "Burn Em will send them to the dungeon" with a fake smile.