I Fall in love with Dementia?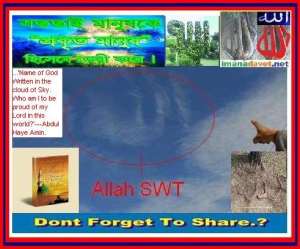 "I Fall in love with Dementia?"
…"It is very sad world
Those who fall in love with
'Dementia'
Without knowing the past medical record
I was unfortunate to fall in love with?
How will I ever divorce my sincere love?
Dementia she has no interest in me no more!
Totally lost taste in life?
Acting as a stranger in my life.
How do I forget my love?
And divorce my life from Dementia?
She was only my life when I ever met
Today I cry alone Dementia recognized me no more!
'I love you'
Seem no value by name Dementia to her
Was I not unfortunate to fall into loving nest?
Please tell his or her
I still love Dementia?
Till God part us apart between us.
It is not our mistake to fall in love with Dementia but
To search for clue myself how much actually I do
Love Dementia in life once beauties drive my lonely hearts.
Those who are in love with
Dementia please take care of
It inspire all nation beauty of Dementia
And will inspire with passion of love.
Neuropsychiatric Symptoms of Dementia
Activity of ritual five times a day contributes
Lose of memories bring into soul, mind and heart.
Practice of Ritual the Therapy of Biblical
Recitation of Holy Bible Quran help
Those who are righteous believer
In the name of Lord.
Behavioral and or Psychological symptom
Deteriorate Disease of any kind except death!
Wash away spiritually disease heal where it pain
Toward better health in human being life on earth.
Prostrates secretly appreciate your Lord
To forgive you as sinner of all
Your memory, mind and health
Hand of almighty Lord by any method
Not hand of medical teams or doctors.
Remember your life belong to you
Don't give to your doctors to play with
Worship your Lord donate your life to God,
Then you and I free from any known disease.
Search Holy Bible or Quran for the truth,
No matter who ever you are
At the most critical time in life.
"La-He-La-Ha-Hil-Lal-La-Hu"
Is medication or treatment for any symptom?
To cure from your known illness
It duty tax free given to you all,
Only those who trust.
My heart arches for my beauty of Dementia
How much I love in word I lost as oceans of Sea waves!
How to recover my Dementia to love me again in life
My dear Lord you are only hope in my life remain for
My lover Dementia to bring memory back to reality.
Far as skies I discovered your name 'Allah'
And inside human being body
Today who should I bet in life?
Other than your name?
I shall never divorce my love Dementia by virtue nor
Will I forget your name 'Allahu' but recites in vain?
Until my Dementia say
'I Love You'
In life again.
As mentioned Holy Bible Quran Sura Kaf
After 109 years
Human memory returned in life how?
Without treatment or medication.
Dementia I love you by any cost?
It a lesson my Lord given us to learn from
Our generation to follow his instruction
In culture, in heritage and in our society.
To void such symptom
In generation in human being life or,
Search for treatment in the universes,
If you are honest and truthful indeed."
Very Happy Very Happy Rolling Eyes Rolling Eyes
By author Abdul Haye Amin.
http://www2.xlibris.com/books/webimages/wd/uk/300503/index.html