The Islands Historia De Amor: Poetry Book Trailer.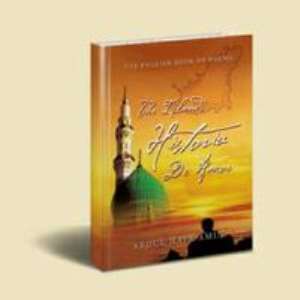 The Islands Historia De Amor: Poetry Book Trailer.
The Islands Historia De Amor is a collection of poems inspire every foreigner's reader's heart and minds.
Xlibris publishing company and The islands Historia De Amor proud to release the Book Trailer.
The Islands Historia De Amor book Trailer is not only spotlights the author's visual and spiritual gift for written expression under the National Medical Board Mental Health Illness symptoms of 'Auditory Hallucination' prescribed Tablet 'Seroxat' and or 'Zyprexa' stated, 'Hearing, Seeing, Sensing thinks which is not there?" according to national Health Board fail to secure members of public health due to critical illnesses. Author search into national public Library, Mental Health Hospital, Nero-Disability Unit Hospital, and or Intensive Care Unit, Life Supporting Unit for medication and or treatment for the symptoms we often suffer other then in the name of Churches of God.
Ingredients of tablet Seroxat As mentioned under the 'Seroxat' (Paroxetine) for example;
"Obsessions are persistent and engrossing thoughts or ideas which cause a great deal of distress or worry. An example would be a person who has obsessions about contamination by germs or dirt. Compulsions are irresistible urges to carry out a certain act or ritual, such as excessive washing, which will often help to relieve the fear or worry created by the obsessional thought"—-(Tablet Seroxat leaflet information's).
Unfortunately, he could not find any reasonable answers even those who proud of novel Prize winner candidates sympathize for example novel prize winner none-Muslims U.S.A. doctor Carol stated nothing there is medication other than name of God. The none university Graduates author Abdul Haye Amin, from Secondary Holte School, City of Birmingham, United Kingdom, keep far a way from politics' and inspire every one to keep copy of Holy Bible and to remember house of God the Churches those who intend to stay sound alive free from diseases and sickness in today's lust challenging world. As medical spoken word 'Compulsions are irresistible urges to carry out a certain act or ritual' which mean we should by any measure keep pure from act of false worship.
Think back to your own Generation those who passed away, there may be no 'Sign' of Father or Mother in graveyard in this world but name of God remain in the presence of our eyes to see, if it not "786" then "Allah" in language Arabic another name of Lord Jesus Christ Father. Today foreign medical boards cry for name of Lord Father in hospital to be adopted by the patients of all kinds. Where our Government invites members of public with free packet of condoms to commit crime or offence in the name of guilty pleasure.
Revelation from not medical board but Lord Jesus Christ father; Revelation: 1-4). Prologue.
1 "The revelation from Jesus Christ, which God gave him to show his servants what, must soon take place. He made it known by sending his angel to his servant John, 2 who testifies to everything he saw—that is, the word of God and the testimony of Jesus Christ. 3 blessed is the one who reads aloud the words of this prophecy, and blessed are those who hear it and take to heart what is written in it, because the time is near".
It is also reveals his love of his family, Friends, Islands of Jersey and Guernsey, duration of employment and the world. Through strong and thoughtful verses of poems, these poems tell us a story of life – a man's journey to the Islands without any sign of almighty God and the various foreign personal experiences that helped his character far from politics and introduction. Which is touching on personal matters, Love, Romance, heritage, culture, inspirational, spiritual, humorous themes, and many more, the bilingual's author's feels will eventually, touch every one's senses and passionately stroke without, bullet and gun and tablet Seroxat every one's soul, mind and hearts and cure where there is pain of suffering.
For those who are seeking for encouragement and comfort in life those who find difficult to maintain beyond their imagination in thought lost in the ocean before any one destroy their life in the states hospital. Think once again 'The Islands Historia De Amor' inspirational guided book of poetry.
For more information on this book, interested parties may log on to: [http://www2.xlibris.com/books/webimages/wd/uk/300503/index.html]
Book Trailer: https://www.youtube.com/watch?feature=player_detailpage&v=UMloj7a_FzE
Personal Websites:
About the Author: http://abdulhaye300503.wordpress.com/about/
Abdul Haye Amin was born in British India, now known as Bangladesh raised in United Kingdom, city of Birmingham, West Midland. His creative bilingual writing skills started at the age of 8 years old. A man of multicultural faith, who testifies that almighty God has blessed him to be inspire to writes bilinguals book of poetry. Who has written one in Bangla 'Nil Dariar Prem' in memory of European country Portugal missionary, Manoel Da Assumpcam, three hundred year old language European country and the 'The Islands Historia De Amor? And written Bangla Songs 'Nistur Bandhu' Published in Sylhet District.
More information can be found online at http://www2.xlibris.com/books/webimages/wd/uk/300503/inde...