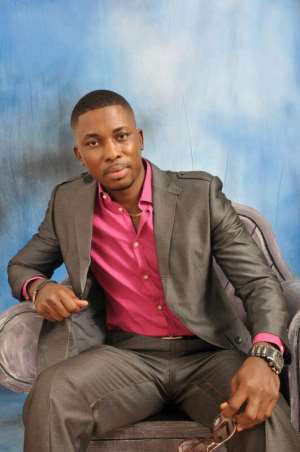 One distinctive feature of many Ghanaians is the ability to use traditional knowledge to recreate timeless conversation that has the ability to impact individuals as well as communities. This feature is more pronounced in individuals who have chosen performance arts i.e music making, acting, dancing as a profession. One of such powerful musicians is A PLUS, a top Ghanaian gem who is fast establishing himself as an authority on hiplife music that highlights national and community concerns and advocate for appropriate interventions/solutions by the government. A PLUS,credited with Agye Gon, Letters to the President and the West in addition to his latest political controvertial hitz Ebob)ba tracks is one of the Ghanaian celebrities on Facebook, , and today we share his wall updates. In his updates, he shares a folktale that highlights man's greed for power, obsession with corruption, and moral decadence in society all using animals as the characters....Is he becoming Ghana's George Orwell?
PREKESE GhanaMedia: (Bosumpo Agya)
Below is the update:

"GOD created the DONKEY and Instructed him, 'You will work tireless from sunrise up to sunset, carrying heavy bags on your back, you will eat grass. You will not have intelligence and you will live 50 years. You will be a DONKEY!'
The DONKEY answered, 'I will be a DONKEY, but living 50 years is too much, give me only 20 years!' and GOD gave him 20 years.
Then GOD created DOG and Told him ' You will look after man's house, you will be his best friend, you will eat whatever they give you and you will live 25years, You will be a DOG!'
The DOG answered 'GOD, living 25 years is too much, give only 10 years!' and GOD gave him 10 years.
GOD created the MONKEY and told him, 'you will jump from branch to branch you will do silly things, you will be amusing and you will live 20 years, you will be a MONKEY!'
The MONKEY answered ' GOD, living 20 years is too much , give me only 10 years!' and GOD gave him 10 years.
Finally,
GOD created MAN and told him, 'you will be a MAN the only rational being on this earth and you will use your intelligence to control other animals, you will dominate the world and you will live for 20 years.
The MAN answered, GOD I will be a man but living 20 years is not enough, why don't you give me the 30 years that the DONKEY refused, the 15 years that the DOG didn't want and the 10 years that the MONKEY refused ?'
That was exactly what GOD did, and since then:
MAN lives 20 years like a MAN, then he gets married and spends 30 years like a DONKEY, working and carrying the load on his back. Then, when his children grow up and leave he spends 15 years like DOG looking after the house and eating whatever is given to him by the maid. Then he gets old, retires and spends 10 years like a MONKEY, jumping from house to house to visit his children and doing silly things to amuse his grandchildren!"