"The Beauty of Pamplemousses, Mauritius Islands"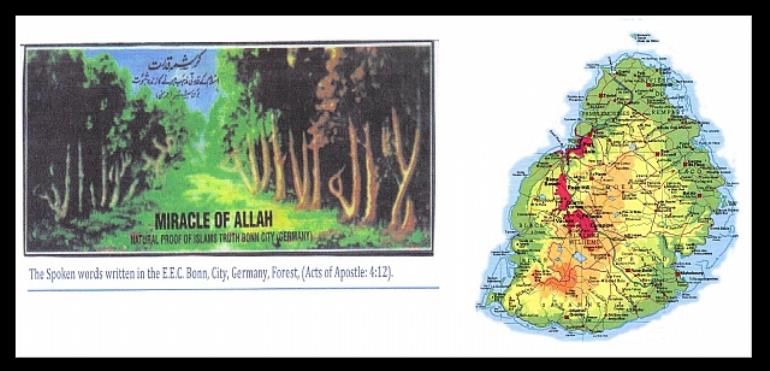 "The Beauty of Pamplemousses, Mauritius Islands"
"The beauty of Pamplemousses, Mauritius, Islands inspired me to writes,
Her beauty Islands of Mauritius second to none to describe in words,
The nicest Islands of Mauritius I ever discovered in my dream,
I was searching since my entire life in the Islands of Mauritius.
Millions of tourist visit every financial year to discover the smallest Islands,
The beauty of Sun set in the evening near the beaches
The melody sounds of Mauritius wave's leaves to forget my Identities who I ever was?
The Mauritius waves wakes me up all night,
To describe in words her beauty reflect in my lonely eyes.
The colour of not rainbow but sunshine in the morning leaves me nothing to writes but to cry alone
The poor Island without any Lovers to love in shades.
Glass of not wine made of 'Pamplemousses, but Grapefruits,
Who dare never tastes natural fruits in life?

I beg My Lord the Governor of the Islands of Mauritius,
Bless in visual hallucination in light of Almighty Lord,
My Lord never wash peoples of Mauritius as Tsunami disaster my Lord,
Let them sing in the name of their own Lord in their own Language bay of Mauritius.
When colour of season's change let governor dance in the name of their own Lord,
It may not be in Language of Arabic, "Bis-Mil-La-Hir-Rak-Ma-Nir-Ra-Him"—(786),
But in University Language "INTRODUCTION" in plain English, mean
"In the name of Almighty, Lord, the most merciful and the most Beneficial of mankind"
Ninety nine name of Almighty Lord,
Without known seeds and inks written in the forest of E.E.C. Germany.
I beg not your honour but my Lord give some thing to Islands of Mauritius Governor,
As a gifts or presents to shades the Islands with your love,
Glorify your name days and nights to remember without known inks and seeds.
Once was "Sylhet District" not District of Pamplemousses, in the Islands of Mauritius,
Ruling and Governing by Hindu Religion,
By name God "RAM" "RAM"—"Shri Guru Nanak"
Almost every squire centimeter sounds of "Allahu Akbar" Five Times a Days.
The British Psychiatrists Doctorates doctors says,
It a medicine for the deaf and Mental Health Patients
Especially Government administration those who are known blind,
Thanks British Medical Doctors says under the tablet 'Seroxat'
May Lord bless Islands of Pamplemousses, Mauritius?
Any beauty seeking for true love should visits nearest house of God known Churches,
Must not pay visit digital Internet communications for relationship to ruin innocent life!
Most often Islands peoples seek permanent friendship through the distant,
It may sound sweet as relationship for ever but time will tell
It was fake dream in his or her life
Islands of Pamplemousses, Mauritius,
Beauties my love remains unfold for ever.
To share in shade Bay of Mauritius before sunrise,
And in the morning before melody sound of Allahu Akbar?"
By Bilingual Author Abdul Haye Amin. [http://www.abdulhaye.com]