Cyber attack against Euro Bangla editor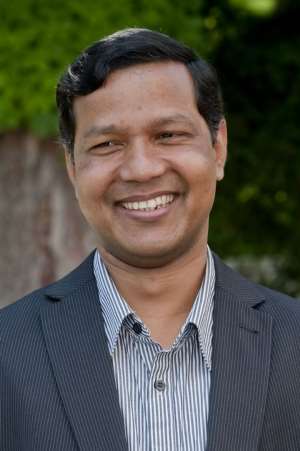 URGENT APPEAL: Bangladesh: Cyber attack against Bangladeshi human rights defender Jahangir Alam Akash [UA-BA-02-03-2011]
ISSUES: Right to personal property, right to intellectual property, right to privacy, safety of human rights defenders
Dear Friends, GHRD regrets to inform you about the cyber attack against Jahangir Alam Akash, Bangladeshi Journalist and Editor of Euro Bangla. The email account of Jahangir Alam Akash has been hacked by unknown perpetrators, who are also sending out false messages in his name asking all his national and international contacts for money.
The cyber attack took place on the 2nd March, 2011, two days after his publication of the article "Open challenge to Bangladesh government" http://www.eurobangla.org/?p=1673. The article discusses his torture at the hands of Bangladeshi government authorities and the publication of his new book Pain, which deals with issues of human rights, the rule of law, torture and extra-judicial killings and the persecution of minorities in Bangladesh.
The false message claims that Akash is in the UK on a programme, where he lost his wallet, money and cell phone, and that he requires 1,250 GBP in order to pay his hotel bill and leave the country. The message further states: "I've been to the embassy and Police, but they are not responding to the matter effectively, I will appreciate whatever you can afford to assist me with, I will return the money back to you as soon as i return, let me know if you can be of any help? ASAP. I don't have a phone where I can be reached. I am so confused right now."
Jahangir Alam Akash has been an outspoken human rights activist, disclosing the human rights violations perpetrated by the RAB in Bangladesh for which he was brutally tortured in 2007. He has lived in exile in fear of retaliation ever since. However, Akash has never been in the United Kingdom in his entire life.
It is particularily worrying that the perpetrators have obtained sensitive and private information about Mr Akash and his whereabouts.
The motivation behind the attack may be to extract sensitive information as well as to undermine his reputation.
TAKE ACTION
The hackers are currently controlling his account: [email protected] and in addition they created a new email account: [email protected] from which they are sending the messages. All communications to these email addresses are discouraged.
Jahangir Alam Akash can be reached at : [email protected]
FOR MORE INFORMATION GO TO EUROBANGLA: http://www.eurobangla.org/?p=1673
Circulate this announcement to your networks in order to avoid any damage due to this false message!
Thank you.
Global Human Rights Defence Urgent Appeals Desk
Laan van Meerdervoort 70
2517 AN The Hague
The Netherlands
+31(0)070 3456975
+31(0)703926575
[email protected]
www.ghrd.org