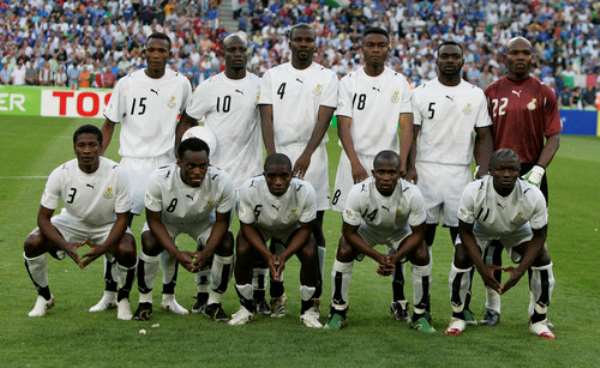 A former captain for Ghana's senior national team, Stephen Appiah has insisted despite their defeat against Italy during the 2006 World Cup, they were the better side.
The Black Stars made their debut in the world prestigious tournament in Germany for the first time in the history of the country.
However, Italy who emerged as the world champions whipped Ghana 2:0 with Pirlo and Iaquinta scoring for the Italians at the Stadion Hannover.
Despite the loss, the former Juventus and Fernebache ace believe Ghana were the better side on the pitch.
"I knew most of the Italian players because I was then playing in Italy," he told GTV Sports Plus.
"In the tunnel, some of them came to me and said they will beat us and I also told them we are ready for teh game.
"They won the game but we played better than them. Some of my playing mates in Italy came to me after the game and told me that and the world witnessed.
"Clearly, they had a game plan as we also had but were the better side," he added.
Stephen Appiah is the first captain of the Black Stars to qualify Ghana to play on the biggest stage in world football, the FIFA World Cup.