CAF team arrive for inspection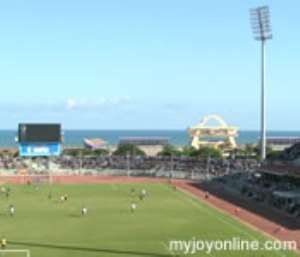 A third CAF inspection team arrives in Ghana today to assess the spate of work on infrastructure to be used for the hosting of the 2008 African Cup of Nations.
With the construction and rehabilitation of the stadia for the tournament underway, the CAF team is expected to focus on other important organizational issues on this visit.
Ahead of the visit, the vice chairman of the tournament's local organising committee, Alhaji MND Jawula is confident the team will find very little to be dissatisfied about during the visit.
The CAF team arriving tonight includes Slim Aloulou who is a member of CAF's executive committee, Sulieman Habuba CAF Director of Communications and Jean Marie Weber, CAF marketing advisor.
The tour commences tomorrow.