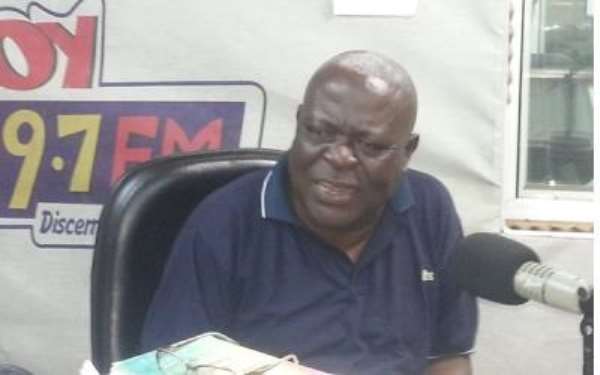 Football administrator Kofi Manu
Veteran football administrator, Kofi Manu, popularly referred to as Blue Boy has explained that FIFA is being strict on Asante Kotoko in its case against Esperance because of a similar case with Al Masry a couple of decades ago.
The Porcupine Warriors have been instructed by FIFA to pay $240,000 for being found guilty of a case with the Tunisian giants concerning the wrongful signing of striker Emmanuel Clottey.
In a breakdown of the money, $180,000 will go to Esperance as the transfer fee of the player as of 2015 when Kotoko signed him, $45,000 for the delay in the payment, while the remaining $14,000 will go to the Lawyers who sat on the case.
FIFA has stressed that the Ghanaian giants will be demoted to the Lower Division if they fail to pay the money. While many say the final verdict by the World Football Governing body is too harsh, Kofi Manu says he understands.
According to him, "FIFA is being so strict because this is the second time Kotoko has done this. About 20 years, Kotoko took George Arthur from Al Masry while under contract with the Egyptian side and the case traveled to FIFA who declared until he [Arthur] pays the money back to Al Masry he cannot play football".
"Kotoko wasn't responsible and pinned down so George Arthur didn't pay the money before he died. These records are there so FIFA has made amendments in the regulations and laws", the astute football administrator with a vast knowledge of the laws of the game added.
Asante Kotoko has up to May 10, 2020, to pay the $240,000 or they will be ousted from the Ghana Premier League.