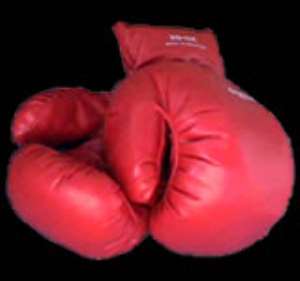 Ghana's commonwealth contender Braimah Kamoko has a new opponent in his pursuit of a commonwealth light heavyweight title following the withdrawal of Nigerian Peter Obo.
Tanzanian Boxer Joseph Mawa who boasts a fight record of 19 wins in 27 fights with 7 losses is expected in Accra tomorrow for the fight on Friday night.
A win for Braimah Kamoko, the Bukom Banku, will mark three important feats in his career- the successful defence of his Africa light heavyweight title, annexing the commonwealth title and landing a crack at the WBC.
Coach of Bukom Banku, Carl Lokko, told Joy Sports the withdrawal of the Nigerian opponent bolsters his charge's chances.
Braimah Kamoko has an impressive fight record of 17 wins out of 17 fights with 14 knock outs.
Peter Obo relinquished the commonwealth title last week following his retirement from the sport.