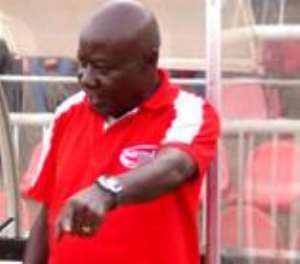 Two of the three appointed scouts for the Black Stars technical team coaches Jones Attuquayefio and Sam Arday will fly out of the country tomorrow to begin their world cup spying duties.
Jones Attuquayefio is tasked to follow Black Stars group opponents, the Czech Republic and advice Ratomir Dujkovic accordingly while Sam Arday does a similar job on Italy, Ghana's first opponent in the competition.
Coach Arday moves to Zurich, Switzerland tomorrow where the Italian team is fine tuning preparations for the World Cup.
Jones Attuquayefio will also be in Jeddah where Czech Republic play Saudi Arabia in a friendly on Wednesday.
Robert Sackey, the other spy based in the US will also begin his duties as the spy of the US team.