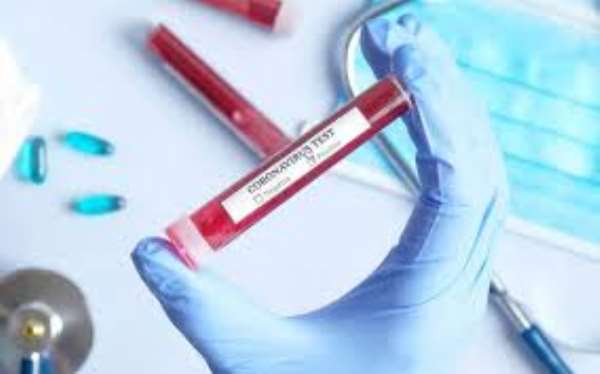 The year 2019 is when this virus called Coronavirus was reported to have began.
Covid-19 is defined by the World Health Organization (WHO) as an infectious disease caused by a newly discovered coronavirus (SARS-CoV2).
The WHO declared Coronavirus as pandemic on March 11, 2020, exactly a month ago after it started spreading among nations.
It has affected 1,796,415 people as at 13:50GMT today with 110,030 dying as a result of this virus.
By the grace of God, 412,102 people have recovered from this pandemic.
Scientists are struggling and are at the Laboratory to find a vaccine or medicine to this virus that is taking the world by storm.
The virus has really affected all activities including public health, movement and the economy of almost all nations across the globe.
Sports has also had its fair share of the effects of this virus as all sporting activities have been put on hold since the first week of March, 2020.
Most sporting events have been cancelled with others rescheduled indefinitely.
As to when the world will resume its cherished sporting activities, only time will tell.
In England, due to the impact of the virus, most clubs have joined the furlough scheme (Scheme created by the UK government with the purpose of helping those who may have been redundant or their workplace forced to close). Several clubs including Newcastle United, Tottenham Hotspurs, AFC Bournemouth and Norwich City have all declared that they have put their staff and players on the scheme.
Merseyside based club, Liverpool also announced that they are putting their non-playing staff on the furlough scheme but due to the pressure from some former players and supporters' group, they backtracked and decided not to join the group.
Sheffield United and other clubs are also looking forward to joining the scheme in this era of pandemic.
Burnley chairman and majority shareholder Mike Garlick in his interview with the club's website indicated that if the pandemic does not stop anytime soon, the club could lose up to £50m and a further £45m in Television revenue if the season is abandoned.
He is quoted as saying: "It's a completely unprecedented situation that we and other Premier League clubs face, which we could not have foreseen in any way only just a few weeks ago.
He continued by saying: "It's now not just about Burnley or any other individual club anymore, it's about the whole football ecosystem from the Premier League downwards and all the other businesses and communities that feed from that ecosystem.
"As a club, as fans, as staff members and as a town we are all in this together and I'm sure we can get through this by sticking together and helping each other in every way possible in these tough times, Mike Garlick reiterated.
"We all need to do our bit, however small, together as one club, he added."
The English FA is reportedly going to lose a TV right sum of over £750m if the current season is not finished.
In England, the FA announced that players are to take pay cut of 30% off their wages and salaries due to the virus and are in consultation with the Professional Footballers' Association (PFA) to ensure they comply with this directive.
Players are also being urged across the world to take pay cut, some to even forfeit their wages and salaries due to the suspension of the game arising from Covid-19.
The National Basketball Association (NBA) have announced that there is a potential loss of gate revenue to the tune of $450m if the season doesnt resume anytime soon due to Covid-19.
Several tournaments including the Euro 2020, the Copa America 2020 and the Tokyo Olympics have all been affected by this pandemic because they needed to be pushed to 2021 leading to a loss in revenue and marketing rights.
In the case of the Tokyo Olympics, the age group for the soccer tournament has been moved from 23 to 24 to cater for those who may have been eligible this year. A total of about 11,000 athletes are reported to have been affected by the postponement of the tournament with over $277m and $1.25bn potential loss of the new Olympic stadium and NBC advertising respectively during the event.
Tennis, Formula One, Motor GP, NHL, Rugby, Wrestling among other sports are all affected due to this Coronavirus pandemic. It has had huge negative cascading effects on TV rights, advertising and marketing rights, sponsors and even fans who pays to watch these game being played.
In Ghana, clubs are struggling to make ends meet due to the suspension of the game due to Coronavirus.
This shows how badly the pandemic has affected sports and its activities.
But is there a lessson to learn from? I think measures for the future must be put in place in the case of a pandemic of this nature to ensure sports is not hugely affected.
I urge the World's governing bodies of all sporting activities to come clear with a guideline for the unforeseeable future in a case a pandemic of this nature arises.
It is my fervent prayer that this pandemic ends anytime soon to ensure sports return to its normalcy.
Author: Evans Akwasi Appiah
Sports Journalist