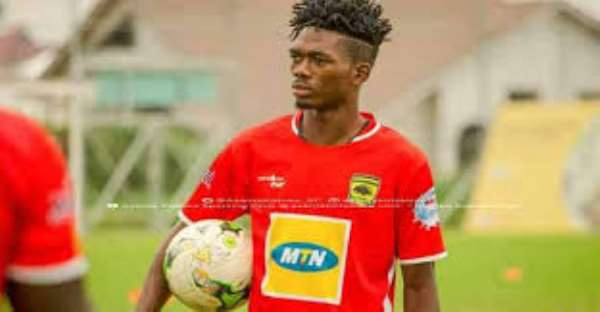 Defender Empem Dacosta has revealed that he broke down in tears in 2018 after his then Karela United side defeated Asante Kotoko 3-1 in the Ghana Premier League.
Having been on the winning side on that day, one would have thought that his weeping will be tears of joy due to the excitement from dispatching one of the most successful clubs in the country.
It was however not the case. According to Empem Dacosta, he wept because he was hurt the club he was playing for [Karela United] had beaten the club of his dreams [Asante Kotoko].
"It is the dream of every player to play for a big club. I have always remained a Kotoko fan. I wept when we (Karela) defeated Kotoko 3-1 in Anyinase. I remember sleeping immediately when I got home, I couldn't even eat that day", the center-back who can play at right-back told Kumasi FM today.
A year on, Empem Dacosta was signed by Kotoko as he achieved his dream move to wear the Red jersey.
He has now unfortunately gone down the pecking order and is on the brink of being shipped out. It is understood that his next destination will be at Legon Cities as they look to secure his services to boost their squad before the Ghana Premier League season resumes.