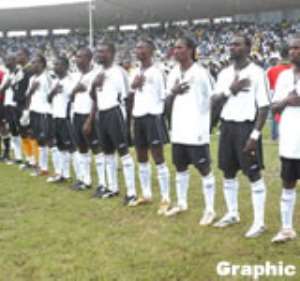 The Ghana Football Association's treasury continues to swell days to the commencement of the Black Stars' world cup campaign in Germany with new donations pouring in as the team gets set to begin their three-week long camping in Austria this week.
M-Powapak Limited, sole distributor for Red Bull energy drink, has taken up part of the camping expenses to be incurred by the Stars in Austria.
M-Powapak Limited would be paying an amount of 20,000 euros, representing 30 percent of the team's hotel bill.
Additionally, it would provide the national with products of the company during their stay in Austria.
70 percent of the hotel cost plus all other local expenses will be borne by the Local Government of the Carinthia Province of Austria.