Patients 'should be repaid for care in EU states'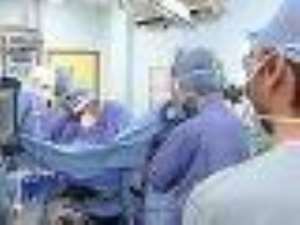 National Health Service patients should be reimbursed if they face unacceptable delays related to their individual medical needs that force them to seek hospital treatment in other European Union countries, Europe's top court ruled on Tuesday.
In a landmark decision, the European Court of Justice said patients were entitled to seek treatment abroad, and to have that treatment paid for by a national healthcare system. However, this only applied if the waiting time at home exceeded "the period which is acceptable in the light of an objective medical assessment of the clinical needs of the person concerned".
The judgment, one of a series on healthcare by the ECJ, will have wide-ranging implications across the EU.
As a result, nine national governments had asked to intervene in the test-case challenge brought by Yvonne Watts, a British pensioner, who defied the NHS to have a £4,000 hip operation in France despite being warned that Bedford Primary Care Trust would not authorise payment.
Mrs Watts's case will now be referred back to the Court of Appeal in London to decide on the implications of the ECJ's guidance in her own circumstances.
The court's decision is likely to be seen as a further step towards the establishment of a single market for healthcare in the EU, despite the member countries' very different health systems.
It will also oblige primary care trusts to assess individually each patient who claimed that a waiting list was too long and sought treatment overseas, rather than make blanket judgments on waiting times, lawyers said on Tuesday.
Under existing UK law, NHS patients can already seek treatment abroad if there is likely to be "undue delay" in receiving treatment at home. However, a key element in Tuesday's decision was that it distinguished between waiting list targets and the "appropriate time" in terms of an individual patient's clinical needs.
The ECJ effectively said a healthcare system could not refuse to fund treatment overseas simply because it had a waiting-list system designed to manage the supply of hospital care.
Yogi Amin at the law firm Irwin Mitchell predicted that more people would apply to have NHS-funded treatment abroad as a result of the ruling. Last year the NHS paid for 232 patients to go abroad.
But others said the immediate impact on the NHS was likely to be limited. Scott Greer, a specialist at University College London on the impact of EU policy on healthcare, said that while the principle was clear, the ruling left the practical position "still quite vague" and subject to further interpretation by the English courts.
Dr Ed Borman of the British Medical Association said it was right that when a patient sought treatment abroad, that should be decided on the basis of clinical need, not waiting time targets. But "what we need now is clear guidance about how patient mobility will work in practice", he said.