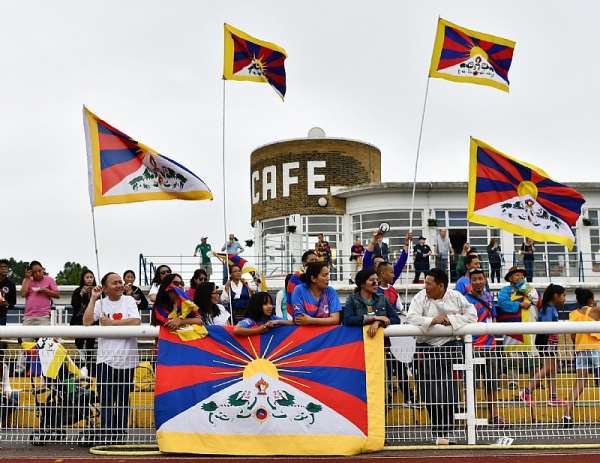 The 2020 World Football Cup has been added to the list of international sports events that are unable to take place on schedule because of the COVID-19 pandemic.
The eclectic 16-team competition was to have been staged in the North Macedonian capital of Skopje between May 30 and June 7.
The Confederation of Independent Football Associations (CONIFA) said it would release further information as soon as it could.
The decision was taken by CONIFA's Executive Committee after a binding vote.
Global President Per-Anders Blind said: "Our priority right now is looking after the health and wellbeing of all our members, teams and volunteers.
"The COVID-19 outbreak has meant that teams cannot train, the Organising Committee has been unable to travel to North Macedonia to continue with preparations, and travel bans across the world make it uncertain that our teams would be able to reach the tournament."
Whenever it does eventually take place, the event will be the fourth staging of the World Football Cup.
The third edition in 2018 was held in and around London.
It was won by Kárpátalja, also known as Carpathian Ruthenia, regarded by some as the shortest-lived state in history.
CONIFA describes itself as the football federation for all associations outside FIFA.
While thanking those who had offered to work with it in North Macedonia this summer, the organisation said it hoped to "see you all at the World Football Cup soon".