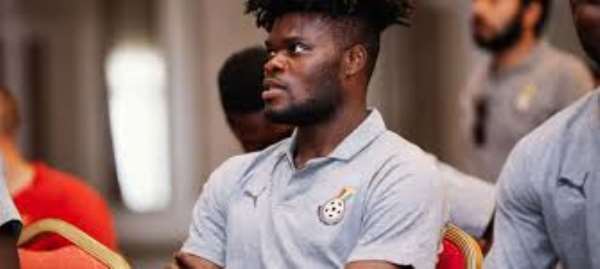 Highly-rated Atletico Madrid star, Thomas Teye Partey has charged Ghanaians to follow the preventive measures on Coronavirus (Covid-19) announced by the government.
The virus which has been declared as a pandemic by the World Health Organization (WHO) has so far spread across over 150 countries, infected over 200,000 and has sadly killed more than 10,000 people.
In a message conveyed through a video posted on the Twitter page of the Ghana Football Association (GFA), Black Stars poster boy Thomas Partey has urged everyone to stay safe.
"As we all know now the situation with the Coronavirus is becoming very serious and we have to think of our health so I urge everyone, I advise everyone to stay with the protocols, stay home, be safe, and protect your family and yourself", the midfielder said.
Partey remains a hotcake in Europe and is said to be a transfer target of Arsenal, Manchester United, PSG, and Real Madrid.
Check our his message to Ghanaians on Covid-19 in the post below,.