Kotoko In Hot Water For Signing Kwame Poku Without Knowledge Of Agent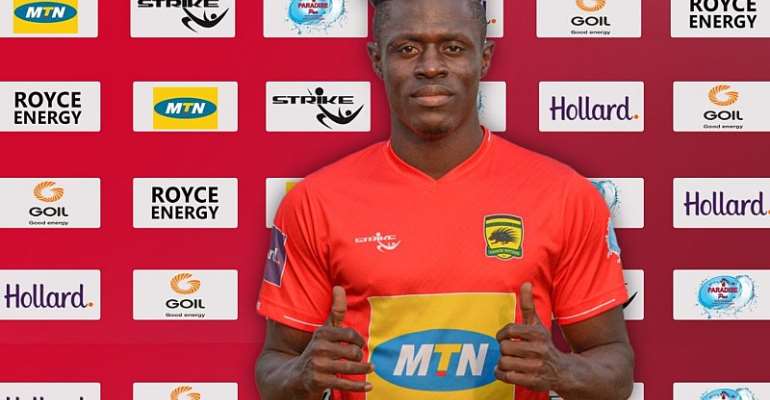 Asante Kotoko has been dragged before the Player Status Committee of the Ghana Football Association (GFA) for signing striker Kwame Poku without the knowledge of his agent.
The complaint has been forwarded to the GFA Player Status Committee by Danish football agent Thomas Jorgensen who has been working on moves for the player in the last couple of months.
Reports indicate that Kwame Poku sidelined his agency TJ PlayerAdvice when he was in negotiations with Kumasi Asante Kotoko.
In a letter, Thomas Jorgensen narrated: "I read in the news that my player Kwame Opoku signed with Asante Kotoko and was really surprised. I got a 2 years representation contract with Kwame Opoku and was in negotiations with other clubs at that time. I had him at 2 trials in Europe in 2019 and was working at other options.
"I saw the rumors there always are about players, but I didn't even think they will go for him and get him to sign without my knowledge.
"Let's a behavior I will not accept and Kwame Opoku hasn't got any advices or help to get the best possible contract since I am the one taking care of that due to our contract.
"I am also entitled to receive commission from the deal, but I haven't heard anything from the club.
"Hope you will help doing the necessary things to solve this issue. I really want to avoid a case in FIFA if possible".
If Kotoko is found guilty of breaching any law prior to completing the deal for the player, the club will be sanctioned in addition to the contract of Kwame Poku being canceled.