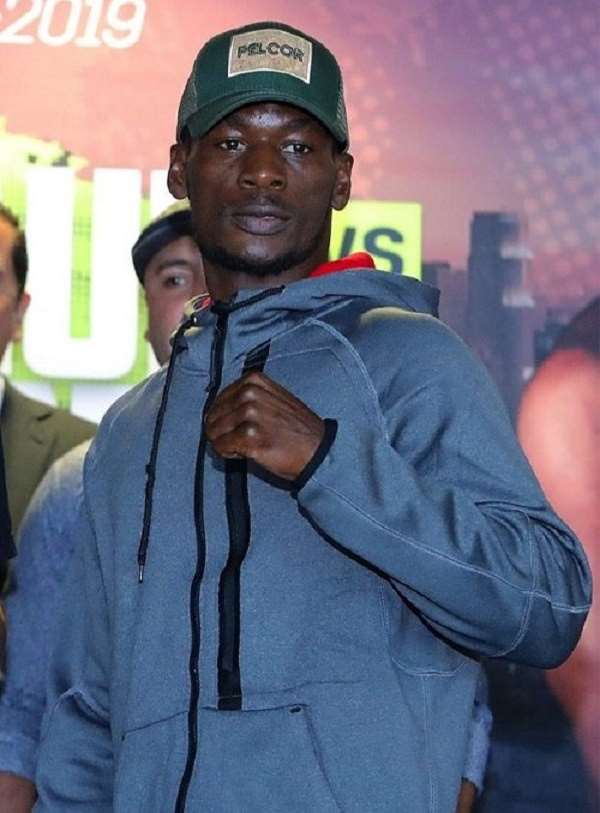 Ghana's World Boxing Organisation (WBO) Africa super lightweight champion, Patrick Allotey, is seeking an out of court settlement after his alleged assault on an Asante Kotoko supporter during the Ghana Premier League Super Clash against Hearts of Oak at the Accra Sports Stadium.
Allotey, whose video of the incident went viral after the clash in Accra, has pleaded, together with his managers, to allow them sort the case out of court after his release by the police last Friday.
The 29-year-old boxer told the Graphic Sports, in an interview, that they were in contact with Michael Siaw, the victim of the alleged assault, to drop the case from the Odorkor Police Station in order for both parties to have an amicable solution.
A remorseful Allotey said he had learnt his lessons and believes the incident will strengthen him to deal with issues in a different manner considering his background as a professional boxer.
"I am working together with my managers to have an out-of-court settlement with Michael Siaw after the incident that happened during the Hearts-Kotoko clash.
"The police are looking to press legal charges against me but we want him to drop the case at the Odorkor Police Station so we can have an amicable solution to the issue," he said.
"I have learnt my lessons from the incident and I believe it will strengthen me to deal with matters in a different light, especially when I am a professional boxer," Allotey added.
Allotey, who lost a world championship fight to Mexico's Jaime Munguaio last September, noted that he made himself available to the Ministry's Police Station in the company of his managers having been invited by them.
Meanwhile, the WBO African champion was looking to meet the Ghana Boxing Authority's (GBA) Disciplinary Committee on Wednesday to answer questions on the alleged assault.
The GBA will then come up with their verdict on whether to sanction him for his behaviour or not after the meeting with Allotey.