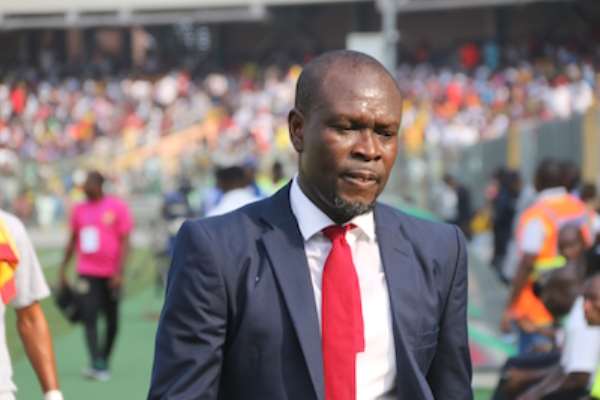 Black Stars head coach CK Akunnor
Former Ghanaian goalkeeper, Abukari Damba has stressed that he is confident new Black Stars head coach Charles Kwablah Akunnor will resist influence from external bodies.
Coach CK Akunnor was appointed as the new head coach for the Black Stars team by the Ghana Football Association (GFA) a couple of weeks ago, replacing coach James Kwesi Appiah whose contract expired at the end of 2019.
The gaffer who has gained experience after coaching Hearts of Oak and Asante Kotoko has been tasked to take the Ghana senior national team to the 2021 Africa Cup of Nations (AFCON) tournament and also qualify the team to the next World Cup.
In an interview with Happy FM, Abukari Damba has noted that CK Akunnor has learned a lot from past coaches and hence he won't allow any external influence during his stint as the technical head of the Black Stars.
"CK has learned a lot from his predecessors. Looking at the personality of CK Akonnor, he is a person with a German attitude and cannot be compromised", Damba said.
He further emphasized that the gaffer should be allowed the freedom to work.
"We need to give him the freedom to work and he will bring in the players who can help the country", Coach Damba added.
He continued, "I know he will do a broader consultation and rely on people who can help him do the job."
"I hope administrators will stay away from influencing him. The way I know him he will not tolerate anybody who dares to influence him".