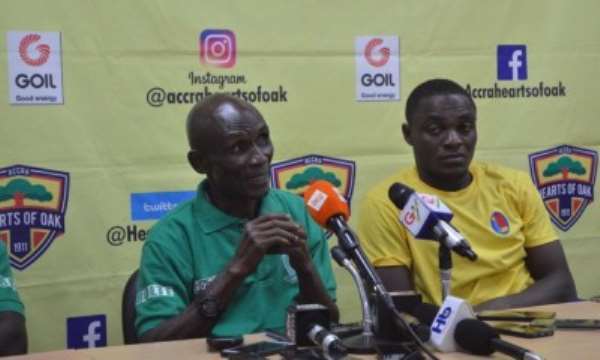 Robert Asibu, a former coach of Cape Coast Mysterious Ebusua Dwarfs says spiritual attacks from supporters informed his decision to walk away.
Asibu's resignation came after they lost 2-1 to Liberty Professionals in the Ghana Premier League on Wednesday in Cape Coast.
"I cannot work with this team and lose my life as a reward. Most of the supporters are dabbling in falsehood and they are always agitating. In addition, they are attacking me spiritually and physically.
"I became very sick before the start of the season and the most worrying thing is that I have sacrificed everything for this team.
"However, the supporters are taking me down this very dangerous road because of their selfish interests. They want to destroy my life. If it had not been for God, I would have died after a recent 3-day bout of illness.
"My family needs me and so I am leaving this team. I have heard people on several radio stations abusing me unnecessarily because someone put them up to it. I feel this is the time to walk away."
He went on to say that he was open to offers from different clubs in the country and he was qualified enough to take on any new coaching job.
"I have my licence and so, if any team wants my services, I am ready to work with it. It does not matter their status or which league they belong to. If they have the capability to pay me, I am willing to work there."
Dwarfs will now have to look for a new head coach ahead of their next league match against Asante Kotoko.
Asibu was in charge of only four matches.