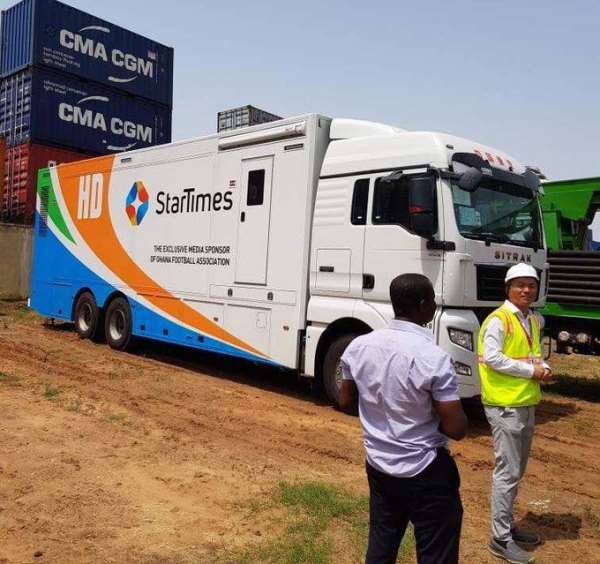 Mrs Akorfa Banson, the head of Marketing of StarTimes Ghana has vowed that their Outside Broadcasting (OB) Van will be able to move across the league centres in the country to cover games.
The Chinese pay per view television were accused of failing to access some Premier League centres when they signed a ten year deal with the Ghana FA.
Speaking at the press briefing regarding StarTimes' production plans and coverage for the 2019/20 Ghana Premier League she said, "It is not true our OB Van cannot move to all the centres but instead we said some of the centres was not match friendly for TV.
"Apart from that some of the stadia were not good enough for us to set up our cameras. That was why we asked for a change in venues".
She further said, the OB Van will go around the selected league venues for coverage as the GFA has assured StarTimes that the venues approved by the Club Licensing Board are television-friendly.
"The Ghana Football Association has told us that the Club Licensing Board has assured that every match centre will be television-friendly this time around".
StarTimes covered 49 live games across the league, FA Cup, President's Cup, G8 and the Gala competitions in the 2016/17 season.
According to a statement released, 38 live games will be produced for the remaining first half of the 2019/20 season and all clubs given equal TV exposure.
StarTimes was awarded the Television Rights for the Ghana Premier League and FA Cup for the next 5 years.