GNPC Ghana Fastest Athletes Shine At GUSA Games 2020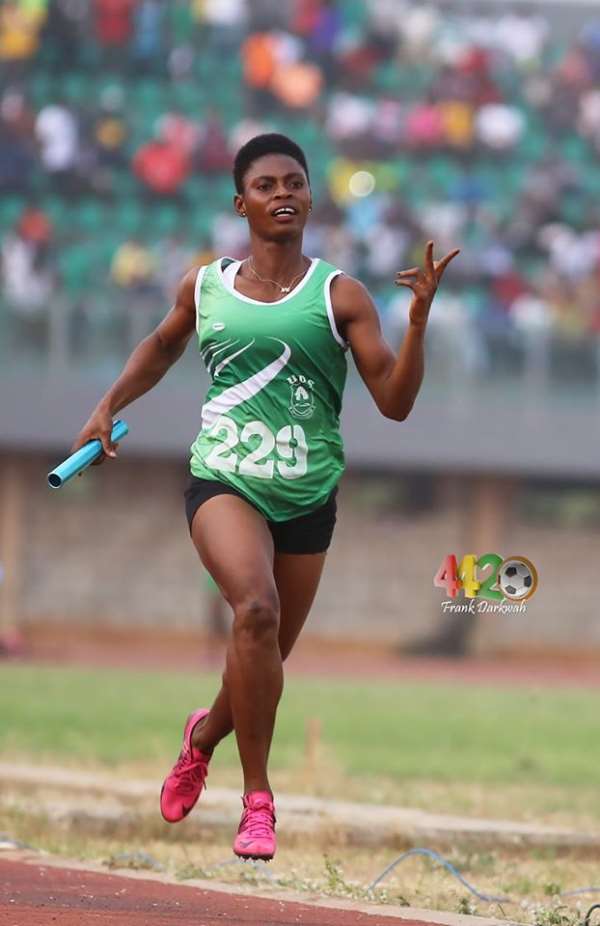 Mr. Reks Brobbey, the sports ambassador of the University of Ghana, Legon is one of the happiest people in Ghana at the moment as his dream of getting sprinters to run for Ghana is being realized.
After the discoveries and grooming and exposure, all the young athletes who were unearth at the GNPC Ghana Fastest Human project are shining and eager to perform better.
Reks Brobbey who is the brain behind the seven years GNPC Ghana Fastest project says there is great hope and bright future for Ghana athletics, as the nation gears up for the 2020 Olympic Games and prepare to host the 2023 African Games.
Some of the products from the GNPC Ghana Fastest Human who are shining at the 26th GUSA Games are 100m champion Ben Azamati, 200m winner, Edwin Gadayi, female 400m winner Grace Obuor, Latifa Ali, the winner of the 200m.
There are other young athletes coming up through the GNPC project and many people are happy with their performances.